The latest version of the Google Camera app brings many new changes, including a refreshed look for the Settings screen that now includes icons for the first time. The update also moves grid options to the Settings page, as seen in the below image.
Dirty Lens Warning
The changes can be found in version 5.2 of the app that has just started rolling out to users globally.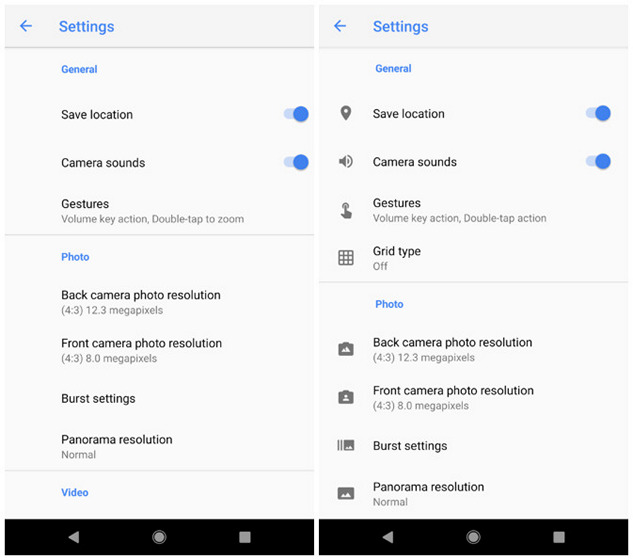 The app will now also be able to issue warnings if it detects a dirty lens that could easily destroy what might otherwise be a cherished memory.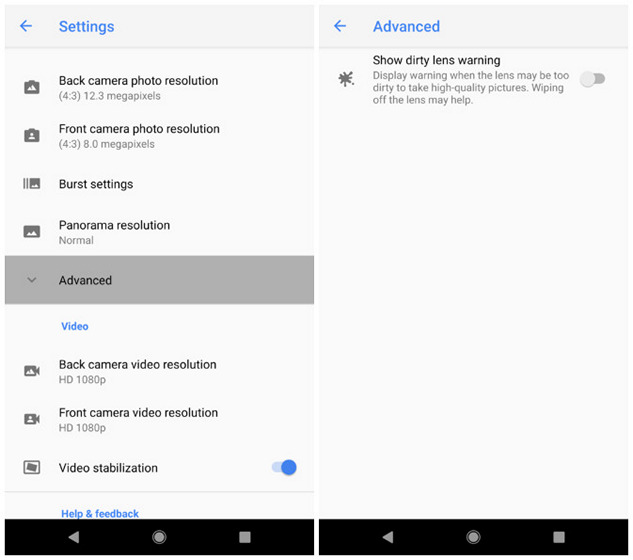 Gestures
Other new tweaks include support for double-tap gestures that could be configured to either (digitally) zoom into a scene before clicking an image, or to switch between the front and rear cameras, as can be seen in the composite image below.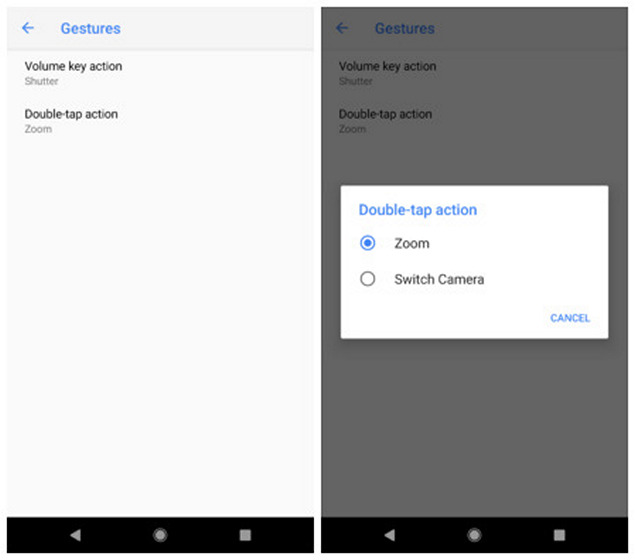 Circus Mode
Last, but definitely not the least, an APK teardown of the app by Android Police reveals support for a new app shortcut to launch Portrait mode, as well as a potential new feature called 'Circus mode', although, there's no word on what that could be.
<string name="shortcut_portrait_short_label">Portrait</string>
<string name="shortcut_portrait_long_label">Take a portrait</string>
<string name="circus_desc">Circus mode options</string>
<string name="circus_off_desc">Circus mode off</string>
Google's camera app is installed by default on the Pixel devices, but isn't universally available for all Android devices, in spite of requests from many users from around the world. It is already one of the best camera apps on Android, and the new features are only likely to make it even better. One can only hope that the company will pay heed to the requests of millions of Android users who use non-Google hardware, and sooner or later, make the software compatible with all Android devices.
Either way, if you own a compatible device, you can install version 5.2 of the Google Camera app from APK Mirror by clicking thru this link.