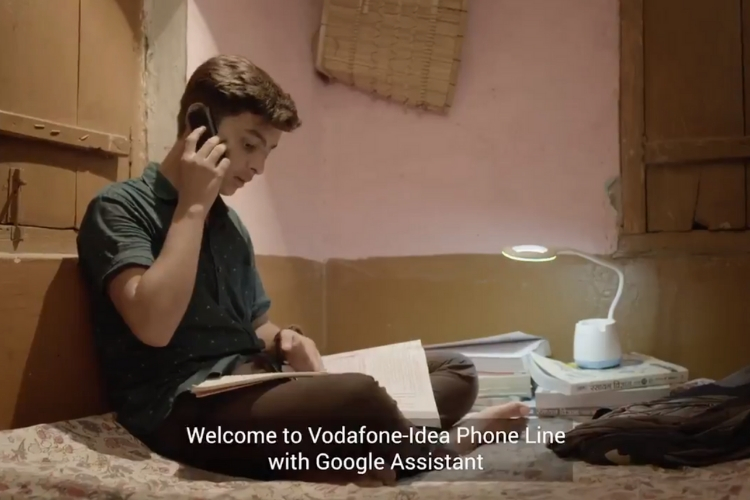 Google announced a myriad of new features for Google Assistant at the Google for India 2019 event in New Delhi, but the most significant feature will have to be this – the ability to get Google Assistant to answer queries using a toll-free helpline number in India. If you're curious about the intention behind launching the feature, well, Google Assistant is now accessible on 2G feature phones as well.
Yes, you're hearing it right. Google Assistant is now available on call. You simply need to dial this toll-free number 000 800 9191 000 to speak to the Google Assistant. It sounds crazy, right? But, it's true and you can talk to the voice assistant in both English and Hindi. Other Indic languages are currently not supported, but it's okay as you don't need data or Internet to talk to the Assistant.
There's one caveat to using this feature though. Google calls it the Vodafone-Idea Phone Line with Google Assistant feature, so it's limited to users with a Vodafone or Idea phone numbers.
Well luckily, George at the Beebom office has a Vodafone number and we got a chance to speak to the Google Assistant on a call. He obviously does not use a 2G feature phone as his daily driver, but the Poco F1 also works for the demo. Check out our conversation with Google Assistant right here:
Prior to launch, Google in its official press statement says that it's tested the Phone Line with several users across Kanpur and Lucknow. They asked about everything from sports scores and weather forecasts to the news and traffic conditions. We also asked about the latest news and our honorable Prime Minister, so don't forget to check out the demo we attached above.
This is certainly one of the most amazing Google Assistant features, sitting only a rung below Google Duplex, but I would like to see it expand beyond the confines of a single telecom operator down the road.
---