One of the reasons why Genshin Impact is so successful for a game is because it's incredibly free-to-play friendly. Most games follow paid models where you'd pay to level up quickly, and while that's still the case with Genshin, the game still rewards free-to-play players generously with the in-game currency called "Primogems." While most Primogems can be earned in-game from events and exploration, Genshin also provides codes every month to redeem lots of primogems. Hence, in this article, let's look at the Genshin Impact code redeem function and how to redeem primogems using codes.
Genshin Impact 4.0 Fontaine Livestream Codes
Here are the codes from the Genshin Impact 4.0 livestream. Each provides 100 primogems and other rewards.
3BRLL59ZCZKD – 100 primogems and ten mystic enhancement ore
WA845MQHUHKH – 100 primogems and five hero's wit
ZT8MLL8GCYKM – 100 primogems and 50k mora
How to Get Genshin Impact Redeem Codes
There are two ways to get Genshin Impact redeem codes — during Genshin Impact new version live streams that give out three codes, each worth 100 primogems, and by following Genshin Impact content on social media where you can occasionally find codes that give you around 60 primogems.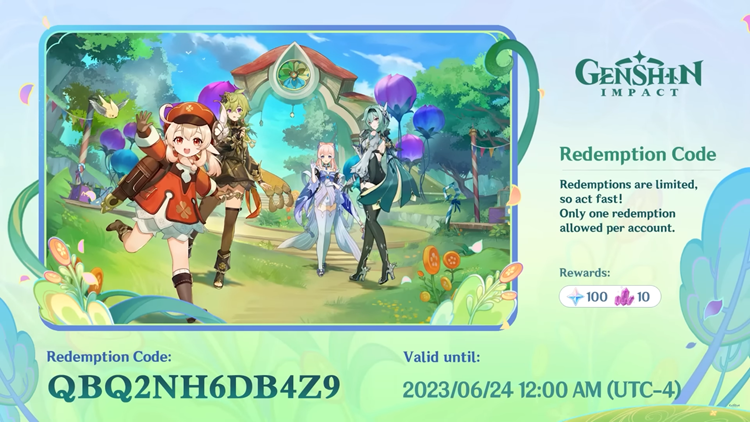 One of the prerequisites to be able to redeem the codes is to reach adventure rank 10 at least. You can level up faster by opening chests and completing quests. Once you reach level 10, you can visit the gift page on the official Genshin website, log in with your account details, and redeem 60 primogems using the code "GENSHINGIFT."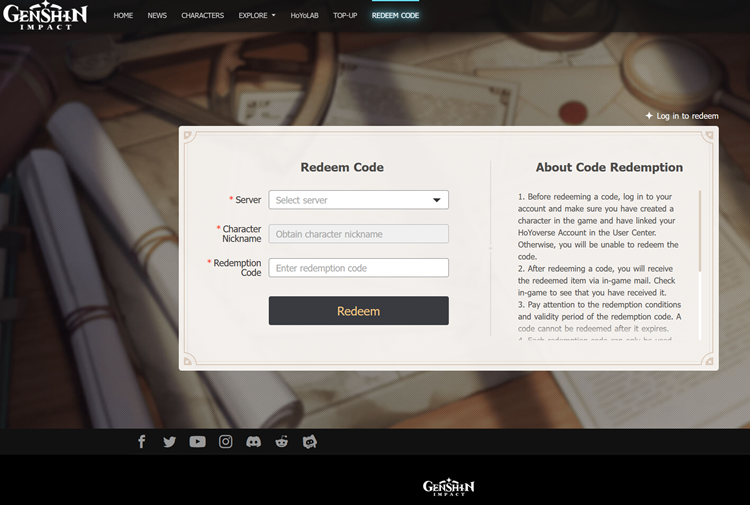 Once redeemed, the rewards should arrive in your in-game mailbox where you can click the "Claim" button to obtain them. The above code can only be redeemed once, but the live stream codes show up every month so make sure to come back to redeem codes in the next live stream scheduled for August 16.
How to Redeem Codes in Genshin Impact
Genshin Impact code redeems are pretty easy, all you need to do is launch the game and follow these steps.
1. Press "Esc" and click the Gear icon to open settings.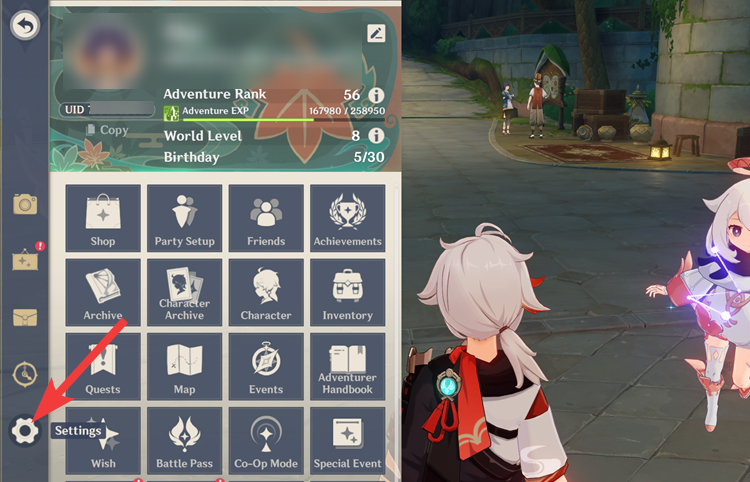 2. Click the Account tab and click Redeem now option in front of Redeem Code.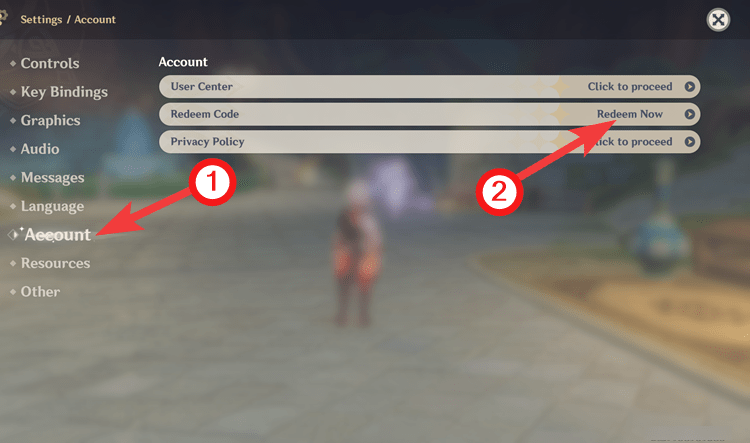 3. Copy the code; usually, people watching the live stream mention the codes in the live stream's chat. You could copy it from there or manually type it character by character from the source. If you copy the code to your clipboard, return to the game and click "Paste." Once done, click Exchange.
4. You'll then receive a confirmation. Check your inbox in the game and you should have your reward there. Do this with all three codes; you should get 300 primogems by the end of the live stream.
Note: Redeem codes obtained from Genshin Impact live stream expire within 24 hours. Hence, we recommend our readers to redeem these codes before they expire.
Genshin Impact Code Redeem: Participating in Web Events
While participating in web-based events in Genshin Impact doesn't exactly give you redeem codes, it does give you primogems. Genshin's web events usually work in tandem with the game where a few of the tasks that allow you to redeem primogems are usually done in the game, and it's not very complex but simple stuff such as signing in, or collecting materials, etc.
Once you reach a sufficient limited event currency goal, you can redeem them for primogems and they'd be automatically delivered to your inbox in Genshin Impact. Web events are pretty fun and we suggest you don't ignore them and participate for both good time and rewards.