HoYoverse/MiHoYo dropped the Genshin Impact 4.1 trailer in the livestream last week, and so far the next update is looking quite packed with content. For those who haven't been following, Genshin Impact 4.1 adds two new characters Neuvilette and Wriothesley, new events, quality of life changes to the game, and new Archon Quests. That said, like 4.1, Genshin Impact 4.2 will also be packed and the developers have already started recruiting players for the same. If you're someone who's always indulged in Genshin Impact and want to contribute to the game's testing to try out new features and characters first (Furina), here's how to apply for Genshin Impact 4.2 Beta application.
Genshin Impact 4.2 Beta Application Date
The Genshin Impact 4.2 Beta was announced on September 15 after the 4.1 live stream. The applications for Genshin Impact 4.2 beta are open till September 19, 7:30 AM IST. Before you proceed to enroll in the beta test, there are important non-disclosure agreements to sign. Below, we have discussed the process to apply for Genshin Impact 4.2 beta.
Genshin Impact 4.2 Beta: Pre-requisites
Here are some of the prerequisites for participating in Genshin Impact Beta.
Genshin Impact 4.2 Beta: How to sign up?
Once you've joined the Discord server, click on this link to fill up your details like Discord username, User ID, Genshin UID, your full name, genres that you like playing, whether you've 36-starred the Spiral Abyss, and whether you're 18 years and older. Finishing Spiral Abyss is not mandatory and they usually ask the same to recruit people who are inexperienced and to have a good diversity of players reporting the issues.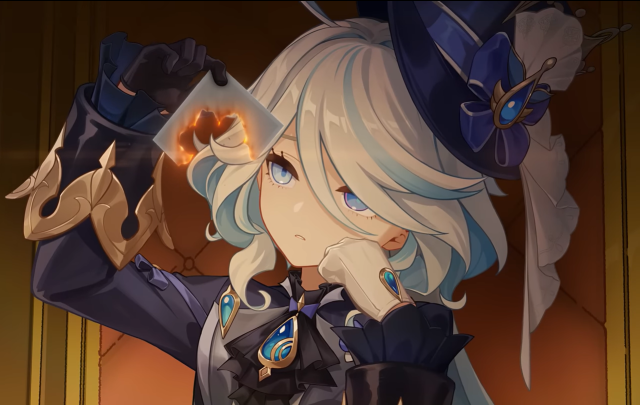 HoYoverse will stop accepting applications on September 19; hence, make sure you complete and submit the application on time to avoid missing out. Once selected, you'll be required to sign a Non-Disclosure Agreement to agree that you'll keep things a secret.
Speaking of keeping things a secret, as for what you will be testing in the Genshin Impact version 4.2 if selected, you should be looking forward to Furina's gameplay and kit; the latter was recently leaked on Reddit. Apart from that, there's not much info available about Genshin Impact 4.2, but we should start seeing more leaks pop up once 4.1 is out. Version 4.2 is around two months away, after all.
That said, the acceptance rate of the Genshin Impact betas is usually really less so go in without expecting much, or else you'll be disappointed. Besides, you can always try to join many of the upcoming betas.