Genshin Impact's next big Fontaine Act, i.e., version 4.1 has finally been announced and the live stream showcasing the new upcoming content takes place a couple of days from now. Genshin Impact 4.1 is just around the corner and you must be itching to know when the 4.1 update will be released. Here's the Genshin Impact 4.1 release date countdown timer to help you plan your gaming schedule accordingly.
Genshin Impact 4.1 Release Date and Time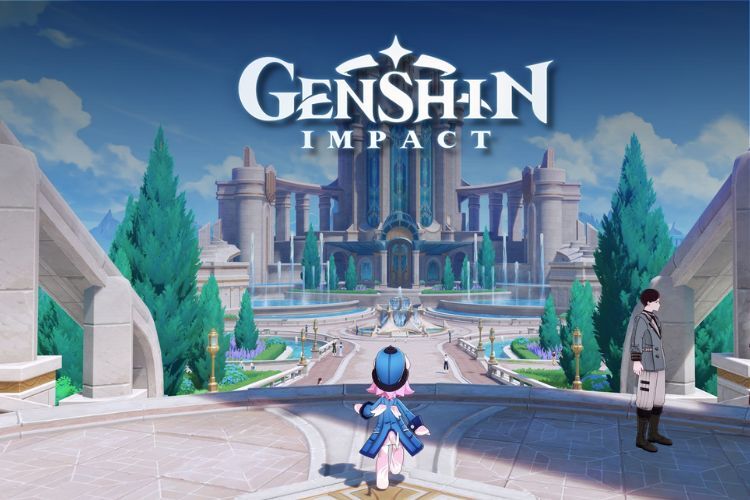 The first phase of Genshin Impact 4.1 is due to release on September 27 at 11:00 AM (UTC-4) with a brand new five-star Fontaine character and a limited character re-run. Check out our article on Genshin Impact 4.1 banners to see which characters and weapons will show up in the event. As for the exact time in different time zones, here's when you shall get the update. You do not need to hassle yourself with that though, as we have done the conversions for you. Check out when Genshin Impact's Fontaine update will be available in your region:
| Region | Release Date | Expected Release Time |
| --- | --- | --- |
| West Coast US | September 26, 2023 | 8:00 PM PST |
| Central US | September 26, 2023 | 10:00 PM CST |
| East Coast US | September 26, 2023 | 11:00 PM EST |
| UK | September 27, 2023 | 4:00 AM BST |
| Europe | September 27, 2023 | 5:00 AM CEST |
| Japan | September 27, 2023 | 12:00 PM JST |
| India | September 27, 2023 | 8:30 AM IST |
| China | September 27, 2023 | 11:00 AM CST |
| Australia | September 27, 2023 | 1:00 PM AEST |
Note: You should be aware that server maintenance will begin five hours before the stipulated update time. That means the game will become unplayable at 6:00 AM UTC-4 for all regions.
Considering everything goes right and players don't need to wait for extra hours due to prolonged maintenance, expect Genshin Impact 4.1 to release at the expected times right after the maintenance ends. The table above should give you an idea of when you can finally start exploring the Fontaine expansion in Genshin Impact. Do note that the maintenance periods are not fixed and can change. If it does take longer than expected, miHoYo will give players 60 primogems for each extra hour taken for maintenance. Other than that, the Genshin Impact 4.1 livestream is already out and you can get free Primogems from livestream codes as well.
Genshin Impact 4.1 Update Size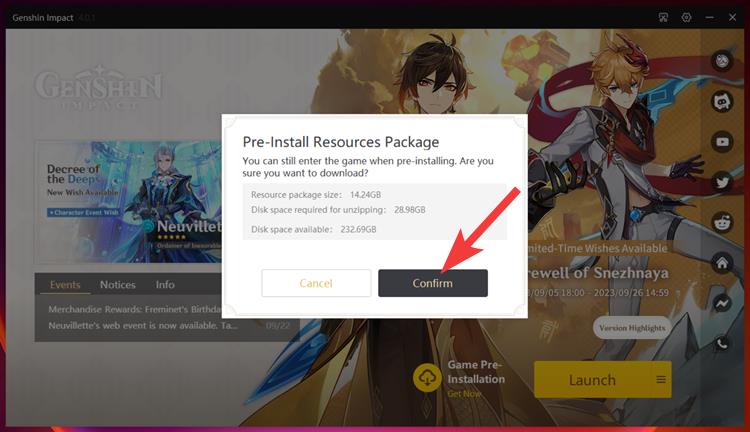 Genshin Impact 4.1's update size is 14.24 GB and requires 28.98 GB of free space on your storage drive. The pre-installation function is now active prior to the update and players can use it to pre-install the update to avoid waiting when the update goes live. All you need to do is click "Get now" and click "Confirm" if you have sufficient space for the installation.
Genshin Impact 4.1 Update Countdown Timer
Genshin Impact 4.1 Countdown
As for what the next version will bring, we've already covered it in our Genshin Impact 4.1 leaks and rumors article. TL;DR, here's everything that it'll bring.
---
Load More