There are lots of things that have arrived in Genshin Impact — a brand new region "Fontaine" for players to explore, lots of new Fontaine characters, New Archon Quests that carry the lore forward, and more importantly, new events, and lots of rewards including free characters. Here are the new characters you can get in Genshin Impact 4.0.
Bennett and Lynette are the two characters players can get for free in Genshin Impact 4.0.
1. Bennet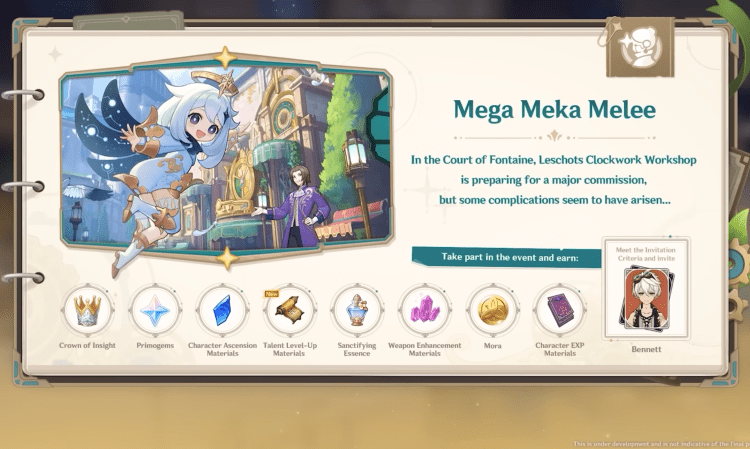 Bennett is a four-star Pyro and sword character released way back in 1.4 who's still used in the Genshin Impact meta thanks to the immense buffs he provides to aid the team. He can heal, do decent damage, is easy to build, and can buff other characters, and that's why we put him in S-Tier in our Genshin Impact character tier list.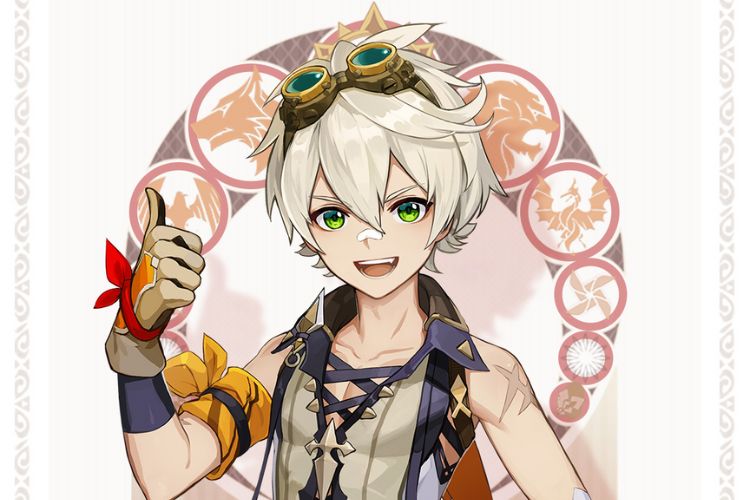 How to Get Bennett for Free in Genshin Impact 4.0
Bennett can be obtained through an event called Meka Meka Melee, where players need to participate in underwater parkours, combat, and rhythm games. This is Genshin 4.0's flagship event and players will get a free Bennett among other rewards such as lots of Mora, Primogems, and a Crown of Insight.
All you need to do is complete the event and its objectives under the given time and it should give you a limited currency that only lasts till the event. You'll need to collect the required currency in order to invite Bennett to your character rooster.
2. Lynette
Lynette is a four-star Anemo character who wields a sword. She's the little sister of Lyney, an exclusive five-star Pyro and Bow user who'll also grace us with his presence right after the 4.0 update drops. Lynette is a great sub-DPS or off-field support character. Her elemental skill (long press) is kind of like Yelan where she marks and strikes the enemies using "Enigma Thrust." Her elemental burst summons a "Bogglecat Box" which taunts and draws enemies, dealing AoE anemo damage at fixed intervals.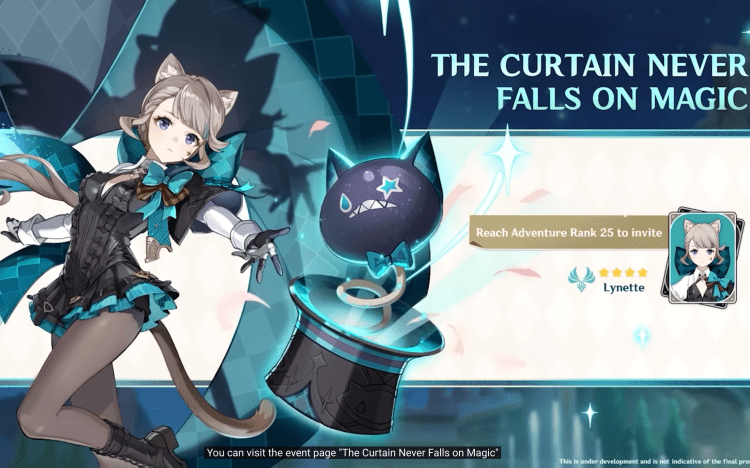 How to Get Lynette for Free in Genshin Impact 4.0
Lynette can be obtained from an event banner called "The Curtain Never Falls on Magic" by going to the list of events after getting the Fontaine update from August 16th. You can invite her if your Adventure Rank level is Level 25 and above by viewing the event page in the game. Just go to the events page and you should be able to claim/unlock Lynette.
Among other free characters that Hoyoverse gave us, this is the first time they're giving away two four stars at once, which will help new players enjoy the game better and go through quests sooner. Although, this is not the first time Genshin Impact has decided to bless players with a free character. Genshin Impact gives out a free character in every even version number and a free weapon in the odd version number; so expect a free character as a reward in version 4.2.