Do you enjoy playing Terraria? Do you love exploring vast worlds, mining for resources, crafting new items, etc? Well, if you do then we've got something special for you. Terraria is not the only game that offers these features. There are a number of other games that offer similar gameplay elements and even some extra unique features that might even be more interesting. Are you ready to try out new games like Terraria? If that's a yes then read on for 15 amazing games like Terraria that you can play right now.
15 Best Games Similar to Terraria
1. Minecraft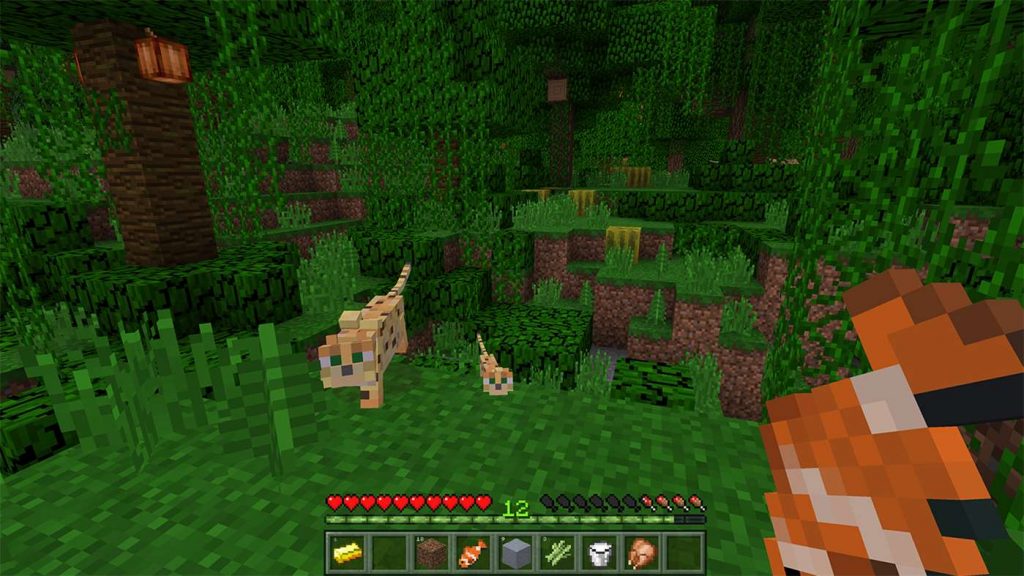 No one can deny the fact that Minecraft is one of the most popular games around right now. This game actually popularized the mining and survival genre that has been adopted by countless games now, just like Terraria. Minecraft offers classic block graphics that may not be aesthetically as pleasing as some 3D games out there, but the gameplay is immensely fun and immersive.
It's a great sandbox, survival, and adventure game mixed with amazing RPG elements that totally hook you up for a long time. If you love building stuff and mining for newer resources all the time then Minecraft is the perfect game for you and definitely, a must try, if you haven't already.
Download ($26.95)
2. Starbound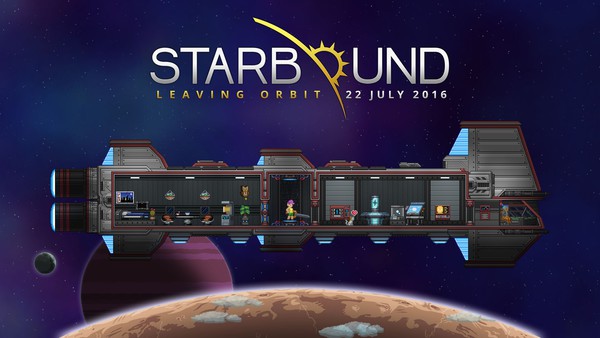 StarBound plays and feels very similar to Terraria. In fact, it's the most similar game to Terraria on this list when it comes to the looks and plays of the game. The game is full of amazing random elements that make it even more exciting. Every one element of the game is randomized including but not limited to quests, items, planets, weather, day/night cycles, and much more.
All of the randomizations means that you can play the game again and again, and still not experience everything it has to offer which adds a lot of replayability value to the game. If you want a game that keeps you hooked for a very long time without you losing interest then Starbound is the perfect game.
Download ($14.99)
3. Don't Starve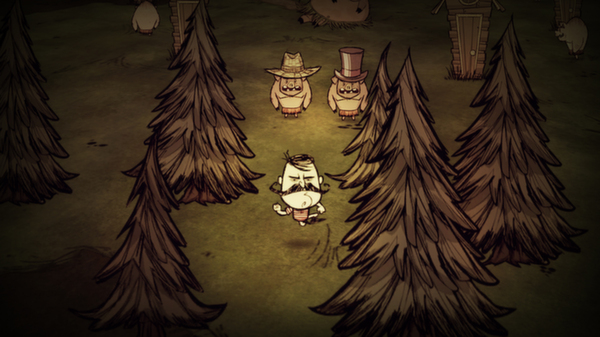 Don't Starve is a dark and gloomy survival-action game where everything is all about your ultimate survival. You are put into a world of hideous creatures and monsters where all you have to do is survive.
Get ready to go around looking for resources, craft new tools, and survive in the face of real danger in this epic game. Build structures for yourself and craft items that will aid you in your survival.
Don't Starve is not a colorful game instead it sports a very dark art-style that looks quite impressive. You can play the game any way you want depending on your style. Craft, hunt, or farm your way to the end of this exciting game.
Download ($14.99)
4. SteamWorld Dig
SteamWorld Dig is another mining adventure that's pretty similar to Terraria and it also incorporates some of the goodness of Metroidvania genre to make things even more exciting.
Get in the shoes of an old mining robot called Rusty and embark on an exciting journey that will take you through the old earth uncovering riches and treasures along with an ancient threat.
The world is randomized so you get to enjoy the game to its fullest every time you play it. Get ready to mine for precious elements then come back to the surface and sell them for upgrades and cash. SteamWorld Dig is an amazing adventure game and definitely, a must play if you like Terraria.
Download ($9.99)
5. Junk Jack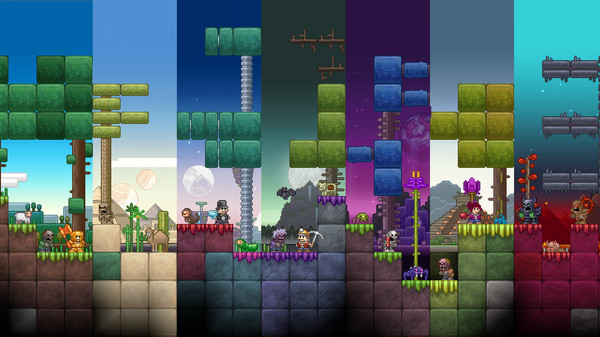 Junk Jack offers amazing mining, exploration, and crafting experience on both your PC and mobile device. Junk Jack draws its inspiration from both Terraria and Minecraft and provides you with an exciting gameplay that's immensely fun.
It offers a lot of elements like cooking, planting, crafting, mining, and much more that makes it an exciting game and definitely one that will keep you hooked for a very long time. Best of all, you can also play online with your friends in the multiplayer mode.
The world is generated randomly so that every time you generate a new world you will get something unique and never seen before which adds to the overall replayability of the game.
Download ($6.99)
6. Crea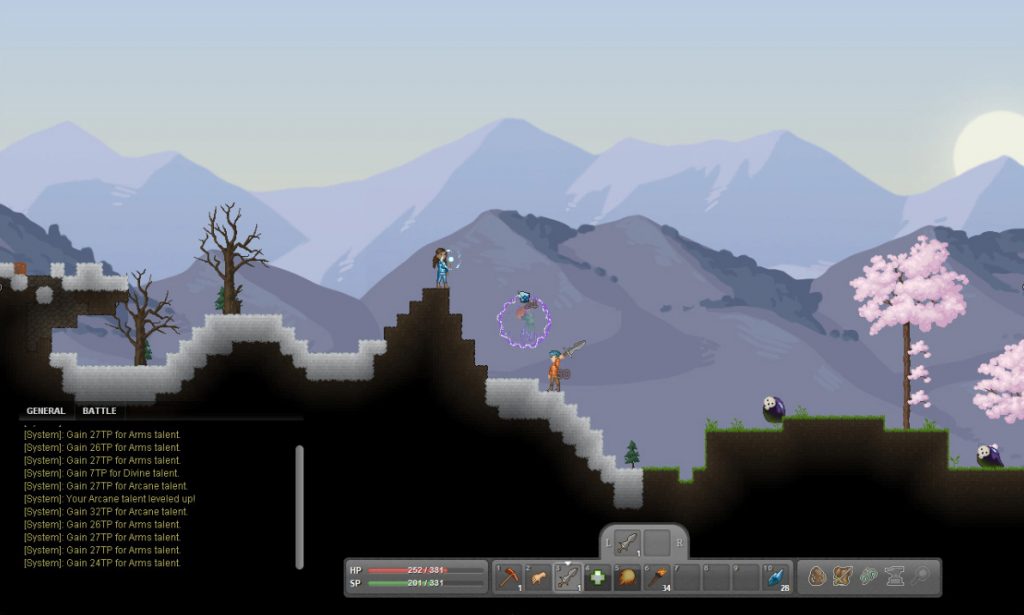 Crea provides a great mining adventure mixed with some exciting RPG elements to make the gameplay fresh for everyone. It's a mod-friendly game from the get-go and relies heavily on its community for the mods.
Modders will be able to further enhance the game by altering characters, environments, and adding new stuff that makes the gameplay even more fun for the players. Since the game is being promoted as a mod-friendly game, the developers have made all the modding tools available with the game's launch.
So, even people who are afraid of all the complexities of the modding scene will have an easier time should they choose to mod the game. Crea is an exciting game that combines the best of RPGs and crafting games together.
Pre-Order ($14.99)
7. Deep World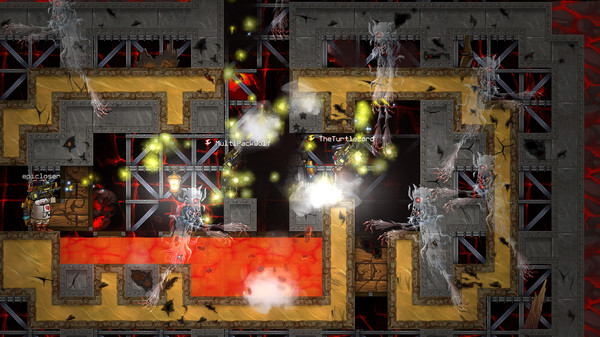 Deep World is an amazing sandbox game that offers great crafting mechanics and attractive aesthetics. It also provides an exciting adventure for the players and a deep gameplay (No pun intended). Amazing steampunk feel and an impressive gameplay make this game pretty similar to Terraria and StarBound to some extent.
Since the core gameplay is multiplayer focused, the game allows players to interact with other players in the online gameplay which makes it even more fun and immersive. The game is cross-platform so players from different platforms can play with each other and that gives the game a whole sense of community where players interact with each other.
Download (Free)
8. Craft The World
Craft The World mixes together the sandbox genre with crafting and strategy genres to provide you with a unique and impressive gameplay that will keep you hooked for a long time. This game heavily draws inspiration from Terraria in terms of gameplay elements and the variety.
This game puts you in charge of a Dwarf kingdom where you must grow the colony into a full-fledged kingdom with all the dwarves living together. Exploration is the core part of the gameplay.
You must explore the randomly generated world, find resources, craft items, and build your entire colony. You must also defend your land against any enemy threats. Get ready to build your own Dwarf kingdom and go through challenging puzzles in this amazing game.
Download ($18.99)
9. Epic Inventor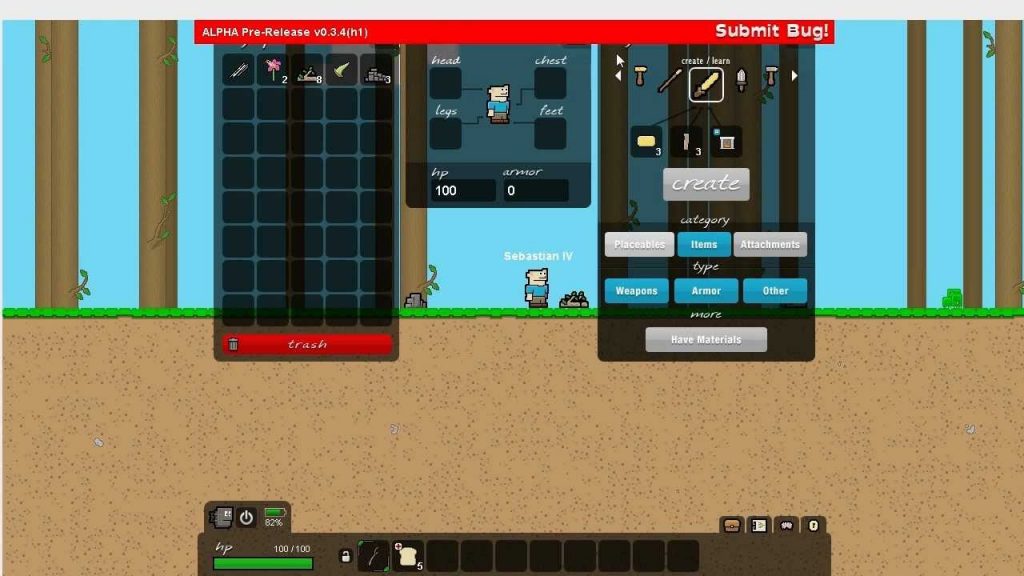 Epic inventor offers an exciting mix of both Terraria and Minecraft with some amazing sandbox elements that will surely blow you away. The game incorporates elements of action, RPG, and side-scrolling platformers to make the gameplay extra fun for the players.
Epic Inventor is entirely Free to play and provides Open Source Code specifications. It supports both Single-player and Multiplayer play modes and lets you explore, roam, and mine on a massive randomly generated world in the game.
With attractive 2D graphics, Epic Inventor allows you to explore the world, collect unique resources, build amazing structures and craft different items. This helps populate your world and help it thrive.
Download (Free)
10. King Arthur's Gold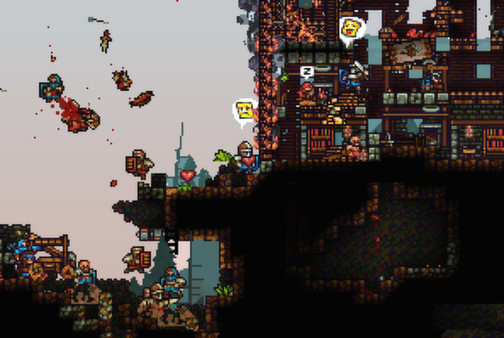 King Arthur's Gold is a fun game that actually focuses on multiplayer combat. Player's go around gathering resources, building structures for either defense or offense and fight each other in this exciting game.
There are different classes that you can choose to play and each class changes the perspective of your gameplay which adds to the overall longevity of the gameplay. The game's focus on PvP makes it an exciting title for people who are looking for a bit of competition.
The main game without the online multiplayer is completely free, but if you want to play online with other players from all over the globe, then you have to pay for it. You will get extra benefits and features which include, but not limited to premium servers, customization options, and premium equipment that will help you in the game.
rel="nofollow"Download (Free) / Buy ($5.49)
11. The Blockheads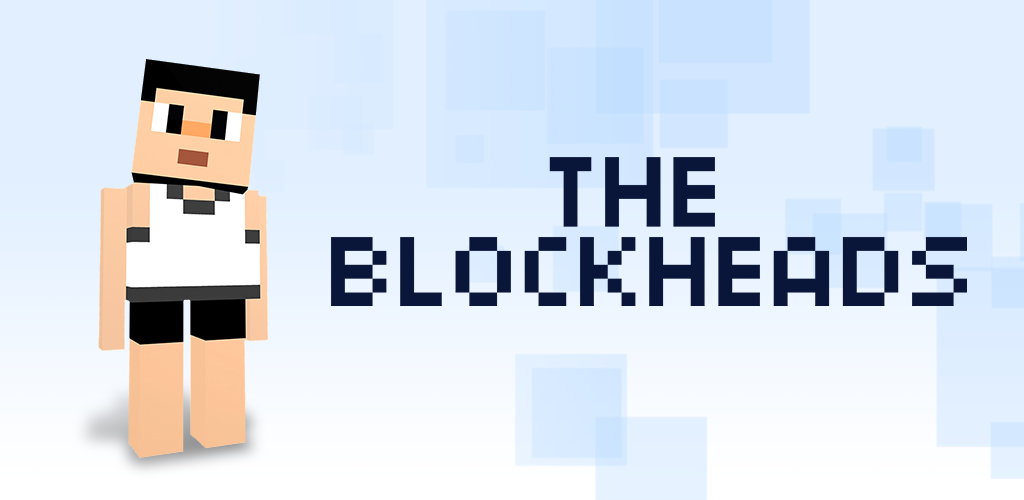 The Blockheads is like the love-child of Minecraft and Terraria with some extra features that make it even more interesting. This game gives a large simulated block world with a complete weather and climate system.
You get to craft, mine, explore, and fight-off monsters in this huge block world. Help your blockheads in every way. Give them food, shelter, rest, and everything that they require in order to survive. Start exploring the vast world of the blockheads. Craft a boat and start navigating the vast oceans and roam around. This game is only limited by your imagination. You can do anything that you want to do in this open-world game
Download (Free)
12. Spelunky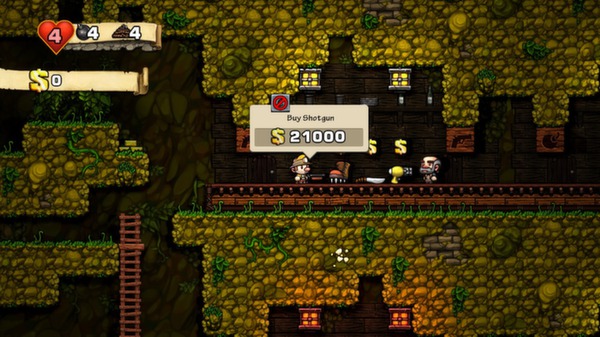 Spelunky is an exciting platformer that provides you with randomized worlds every time you play it which gives you a new feeling each of the time you start the game. Embark on a journey deep under the ground and look for the shiniest of treasures for our adventure. Explore places filled with various treasures and fight off monsters that are plaguing these places.
Spelunky is a great mix of platformer, adventure, and action games with a very rewarding gameplay that gets better with each new run. Get ready to explore massive caves, fight off evil monsters, and find some awesome loot in this exciting game.
Download ($14.99)
13. Treasure Adventure Game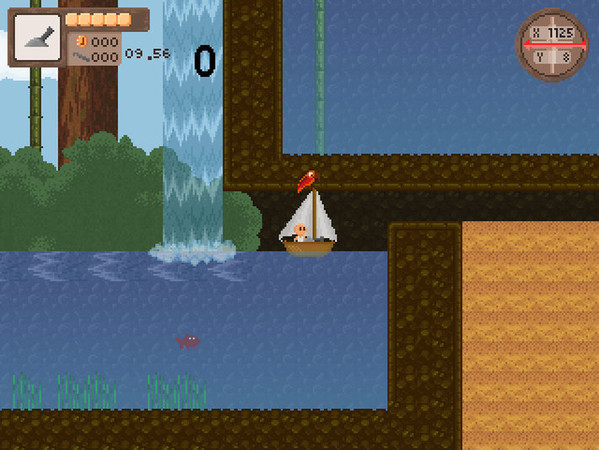 Treasure Adventure Game is an amazing adventure game set in a 2D open-world which is entirely free to play. However, the game doesn't really offer building elements, but it offers exciting exploration gameplay that's quite enjoyable.
It's definitely one of the best exploration experiences in all of the 2D games out there. Treasure Adventure Game offers a vast open-world with changing weather/seasons, interactive NPCs, unique environments, and a deep gameplay experience that's quite enjoyable.
You will be put in the shoes of a young adventurer who embarks on a journey. You accept quests and explore the vast open-world and oceans to look for treasures.
Download (Free)
14. Dwarf Fortress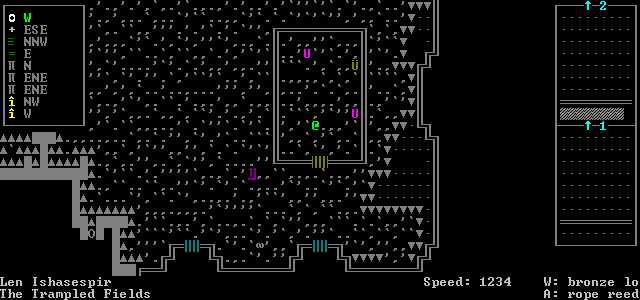 If you are a fan of adventure games then you must definitely try Dwarf Fortress as it's one of the most unique inclusions on this list. Players are in control of a group of dwarves who want to build a fortress at the top of the mountain.
You must start gathering resources, create shelter, and fight off monsters at night. It's important to be safe as the night creatures will try to attack you, ransack your entire kingdom, and kill every last one of the dwarves. So, try to stay safe while building your kingdom.
Dwarf Fortress offers a deep gameplay and if you are not hesitant to try out the ASCII graphics then you are going to have a great time playing this epic adventure game.
Download (Free)
15. Asteria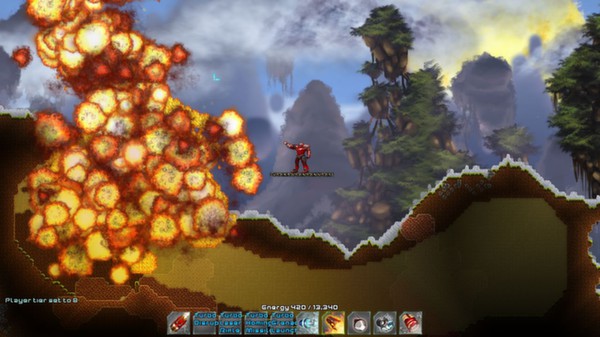 Asteria is an exciting fast paced indie game that mixes up platformer elements and wraps them up in a sandbox sci-fi open-world where everything and anything is destructible, mineable, collectible, creatable, and craftable.
It's an entirely new take on the mining and crafting gameplay that adds a new sci-fi touch to it. You get a plethora of space caverns to discover and explore where you can mine for goods and craft useful items for yourself.
Also, test your mettle in the multiplayer mode that makes this game even more exciting when playing with or against other players online. The game supports modding and encourages the modding community which means you will get great content from the mods to freshen up the game entirely.
Download ($2.99)
SEE ALSO: 13 Exciting Games Like Fortnite You Will Enjoy
The Best Games Like Terraria You Can Play
Get ready to explore, mine, craft, and build your way to a new adventure with all the above-mentioned games. If you were looking for a few games like Terraria then now you've got around 15 games that are as enjoyable and amazing as Terraria. Also, feel free to let us know if there are other games like Terraria that we should know about. Comment away!
---
Load More