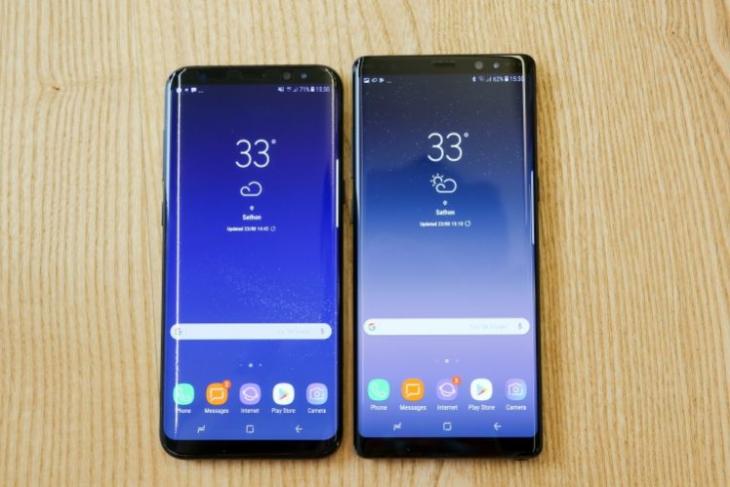 Samsung's latest update for the 'Always On Display' (AOD) on its Galaxy S8, S8 Plus and Note 8 smartphones is adding a cool new functionality. The new software is bringing animated GIF support on the AOD, something that is already available on the company's latest flagships, the Galaxy S9 and S9 Plus.
The feature, however, is only available on Android Oreo, so you'll have to install the latest Samsung ROM before you can get it to work on your device.
One thing that's worth noting here is that GIFs were always supported on the S8 and the S8 Plus, but just not in their animated avatar. Which means you could always select GIF files when AOD is active, but before this update, they were only displayed as static images. Even now, however, some restrictions will remain, like the animations will only play once and won't actually loop on the Always on Display, presumably, to save battery life. Although, users will be able to double-tap on the images to make them play again.
Samsung is also providing a few pre-installed GIF files to get you started, but you can also select your own GIF animations. However, they require to be of a precise length, so you'll need to trim your GIF if they are too long.
In case you're looking to download the latest update, go over to Galaxy Apps > Menu (three dots on the top right) > My Apps > Update > Always On Display and tap on the blue 'Update' button.
GIF Courtesy: XDA