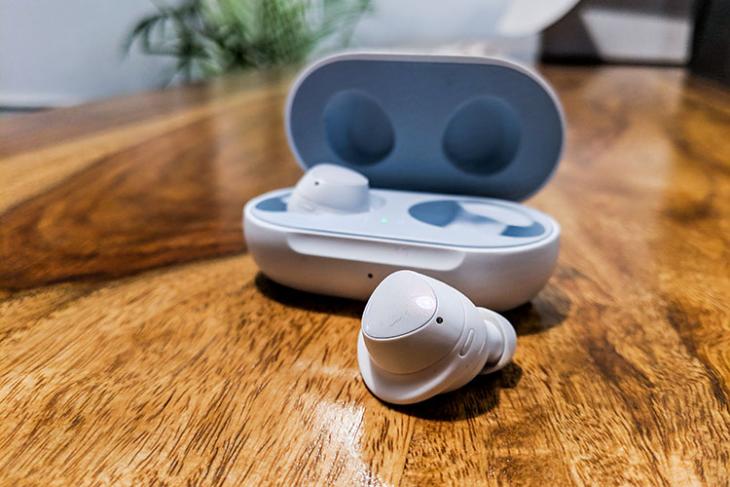 A new report from a reputable US consumer media outlet seemingly bears out the notion that Apple's AirPods maybe insanely popular among casual music listeners, but they're not exactly the best in terms of audio quality. In the latest Stereo Headphones test by Consumer Reports, Samsung's Galaxy Buds were ranked at number one with 86 points, while Apple's wireless earbuds ranked a lowly 49th with just 56 points.
In its review, Consumer Reports described the Galaxy Buds as "one of the best-scoring portable Bluetooth headphones Consumer Reports has ever tested" with "true wireless design (and) exemplary audio quality packed into a pair of unobtrusive earpieces". The report also noted that the Buds offer easy-to use touch controls for playback, volume, and skipping tracks.
Alongside the sound quality, which received an 'Excellent' rating from Consumer Reports, another important feature that came in for high praise is the battery life, with the review noting that not only do the Galaxy Buds offer higher battery capacity with up to six hours of audio playback, the carry case, which offers a further seven hours of use, comes with wireless charging as standard.
Launched in February 2019, the Galaxy Buds are compatible with Android devices running Android 5.0 Marshmallow and above. It comes with Bluetooth v5.0 LE connectivity and, packs a number of built-in sensors, including Accelerometer, Hall Sensor and Proximity Sensor. It sports a 58mAh battery, plus a 252mAh battery in the case. It is also priced lower than the Apple Airpods, which should make it an obvious choice for people looking to buy a new pair of premium earbuds.