Samsung launched the all new Galaxy A7 (2018) in India last week, and for a price tag starting at just Rs. 23,990, the company's latest premium mid-ranger offers a slew of unique features.
For starters, the Samsung Galaxy A7 (2018) is the company's first smartphone to feature a triple camera setup. The setup consists of a 24MP primary camera coupled with a 5MP lens for depth perception and an 8MP 120-degree ultra-wide angle lens. So we were very keen to see what kind of photos we can get from this combination.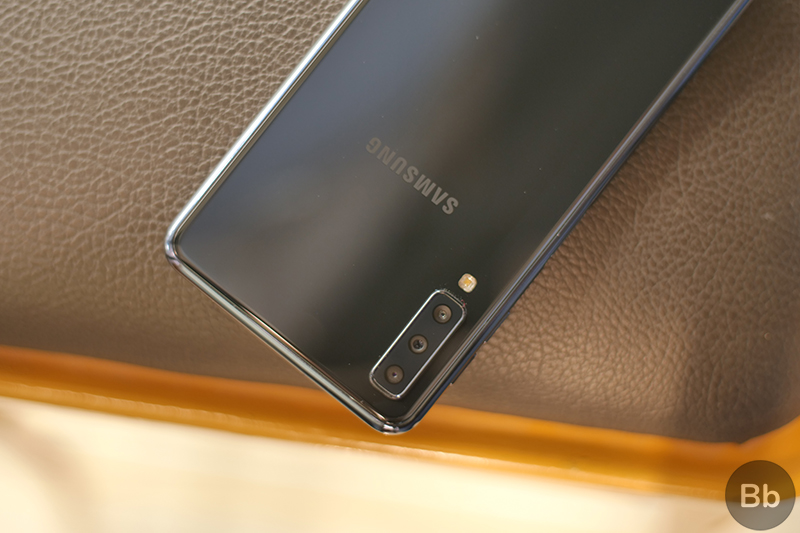 While more cameras doesn't necessarily mean better picture quality (take the Pixel 2 for example), Samsung's triple lens camera setup does seem to do a fairly decent job. So, if you've been aching to find out what the images clicked using the Galaxy A7 look like, you've come to the right place. Before delivering our verdict on the cameras on the Galaxy A7 in our full review of the device, we just wanted to give you a peek at what the camera is capable of.
Samsung Galaxy A7 Camera Samples
Here's a look at some of the sample images we captured using the Galaxy A7 (2018):
Artificial Light and Daylight Shots
Here are some photos we clicked using the Galaxy A7 in good lighting conditions. As you can probably tell, the cameras on the device perform very well in good lighting conditions, with good amount of detail extracted from the scene.
Samsung claims that the Galaxy A7 is capable of capturing great low-light shots thanks to its Super Pixel technology which combines four adjacent pixels into one Super Pixel to capture more light. However, our first impressions of the low light shots aren't that great. Images captured in low light tended to be a bit on the softer side, but you can rest assured that we'll thoroughly test the camera in low light before delivering our final verdict.
Thanks to the 5MP lens in the triple camera setup, the Galaxy A7 features Samsung's Live Focus mode to capture portrait mode shots with a neat bokeh effect. The Galaxy A7 manages to capture some decent portrait shots, but the default background blur seems a bit too aggressive. However, Samsung lets you edit the intensity of the background blur after clicking the image, so that's definitely a plus point.
The company has also added two new features to the Live Focus Mode – Portrait Backdrop and Portrait Dolly – which are quite impressive.
As mentioned earlier, the Galaxy A7 packs in an 8MP 120-degree ultra-wide angle lens which is capable of capturing some decent shots outdoors. Capturing wide angle indoors at a short distance results in pictures with a very pronounced fish-eye lens effect that doesn't really look appealing. It's also worth noting that the wide angle lens has a fixed focus and tap to focus doesn't work while using the wide angle lens.
The Galaxy A7 (2018) packs a 24MP selfie camera up front which is capable of taking some decent shots. Both in good lighting and low lighting conditions, the selfie shooter produces nice looking photos, but I don't think the software-enabled Selfie Focus mode matches up to the portrait selfie standards set by other mid-range devices.
Our final verdict on the Galaxy A7's camera prowess, along with all of its other features and specs, is coming soon. So stay tuned to our coverage of the device or you might just miss the in-depth review.
Anyway, what do you think about the photo samples shared above. Do you want to see the Galaxy A7 camera compared to other phones? If so, which ones. Leave your comment below and we'll get to testing.
Buy the Samsung Galaxy A7 from Flipkart (Rs. 23,990)