More than 800 million people from all around the world belonging to different regions, religions and political affiliations connect and share their ideas via Facebook.
But, Have you ever wondered how many people of rival countries become friend on Facebook every day ?
For the record, 232,979 India-Pakistan Facebook connections in the past 24 hours, at the time of writing post.
Facebook share this information with users so as to spread peace and help to decrease conflicts. Below are the friend connections created each day between people of different regions and religions.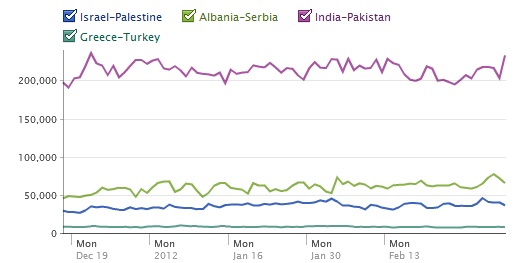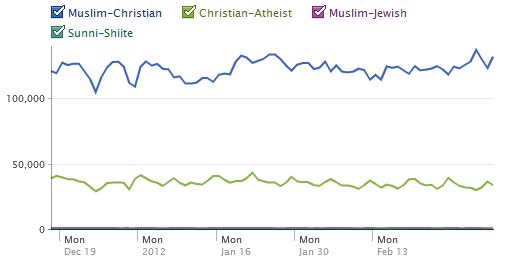 Follow Facebook page Friends Without Borders to be a part of global peace movement.
---
Load More