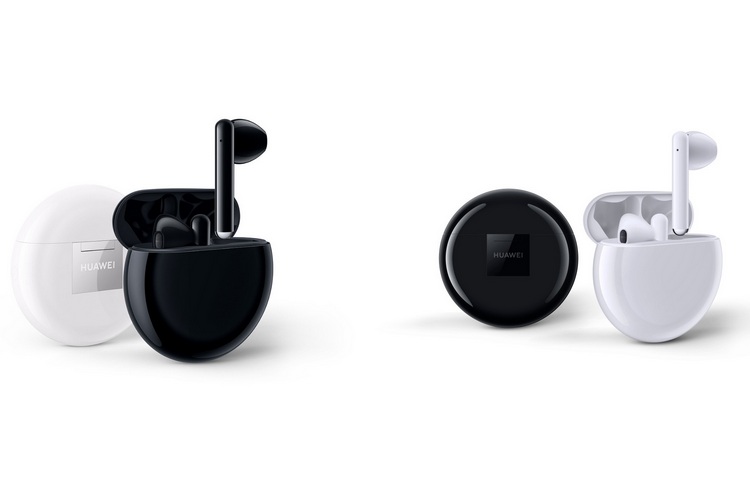 At the IFA 2019 tech show in Berlin on Monday, Huawei unveiled a new pair of wireless in-ear earbuds that the company believes is capable of competing on even terms with Apple's Airpods. Called FreeBuds 3, the earbuds come with Active Noise Cancellation (ANC) that promises to eliminate background noise while enhancing foreground voice clarity. The feature can be controlled by double-tapping on the left earbud.
The earbuds also come with a high-sensitivity 14mm dynamic driver, and have a 190ms latency. According to Huawei, the FreeBuds also come with enhanced bass that's 'louder, stronger, tighter and punchier', which feels like listening to music in a studio. They also offer dual-mode Bluetooth 5.1 and BLE 5.1 connectivity, thanks to its HiSilicon's Kirin A1 Bluetooth chip. It can be charged either through the included USB-C cable, or wirelessly, though any compatible wireless charger.
The Huawei FreeBuds 3 comes with a minimalist design that looks incredibly similar to that of the Apple Airpods at first glance. According to the company, however, the design has been inspired by the 'natural curvature of a dolphin's vocal cavity', and has hence been dubbed 'Dolphin Bionic Design'. "With their ergonomic rounded curve and natural open-fit design, HUAWEI FreeBuds 3 earpieces guarantee comfortable and stable wearing, allowing listeners to keep them in the ear for hours at a time", said the company.
The FreeBuds 3 are housed in a rounded charging case that Huawei says is designed with user convenience in mind. It's 'designed to comfortably fit in your pocket and rest easily in the palm of your hand', said the company in an official press release. They come with 30mAh batteries that the company claims would offer up to 4 hours of music playback on a single charge, while the additional 410mAh unit within the charging case are said to increase the playback time by up to 20 hours.
---