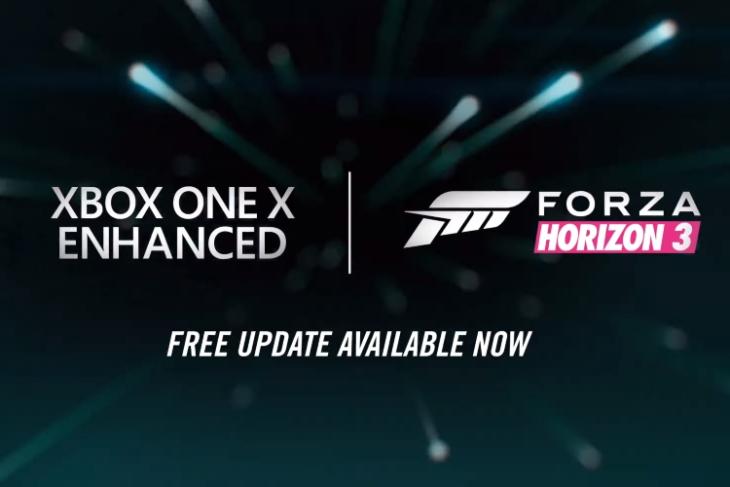 The Forza franchise is one of the best games produced by Microsoft Studios, which has always raised the bar for intense gameplay combined with realistic graphics. Launched back in 2016, Forza Horizon 3 set new heights for open-world racing graphics, making it one of the most beautiful games out there.
While many games have already received the Xbox One X Enhancement updates, Microsoft best-looking open-world racing game is all set to receive the enhanced update. The Xbox One X Enhancements are free updates for each Xbox game to ensure they take advantage of the great Xbox One X hardware.
The Xbox exclusive was already a great looking game that runs buttery smooth on the Xbox One and One S, but it was limited to 1080p 30fps. Now, according to Xbox Wire's official post, the latest update "enables Forza Horizon 3 to run in native 4K (3840×2160) on a console for the very first time."
According to Ralph Fulton, Creative Director at Playground Games, "Forza Horizon 3 has always been a fantastic-looking game but the clarity and detail of native 4K resolution really brings the vast playground of Australia to life like never before. In addition, we've made a number of graphical improvements to the game, such as increased shadow resolution, improved visual effects and increased LOD and draw distances, which take advantage of the power of the Xbox One X.
The inclusion of native 4K does bring on a plethora of visual changes such as sharper and clearer reflections, crisper environment shadows, improved motion blur, and better anisotropic filtering. Furthermore, the combination of 4K and HDR bring an entirely new experience to the game, creating a better time-lapse of the sky and the overall environment.
While all this does sound good, the new update is still locked to 30fps. As reported by Digital Foundry, considering the vastness of the in-game environment it seems as if Microsoft decided to lock it down at a stable 30fps while pushing the graphics to a better resolution.
Despite being locked at 30fps, the game runs absolutely fluid and is a thrilling open world racing game. If you're someone who has bought a 4K UHD television, the new update for the Forza Horizon 3 makes it showcase material.
The free update for Forza Horizon 3 has been released, so make sure to download it on your Xbox One X from the Xbox Store. Also, share with us your thoughts and experience about the all-new native 4K and HDR enhanced gameplay in the comments down below.