Had enough with Chrome or Firefox? Why not try this? Former Opera makers recently launched a new product dubbed Vivaldi, "a new browser for our friends," as CEO Jon von Tetzchner puts it. Let's see how far the team has gone in morphing its prototype aside from the red-theme branding we're used to (well, the icon is still in red but stamped with white letter V). The technical preview is now available for free download, compatible with Linux, Windows, and OS X.
1. Tab Stacks: organize multiple tabs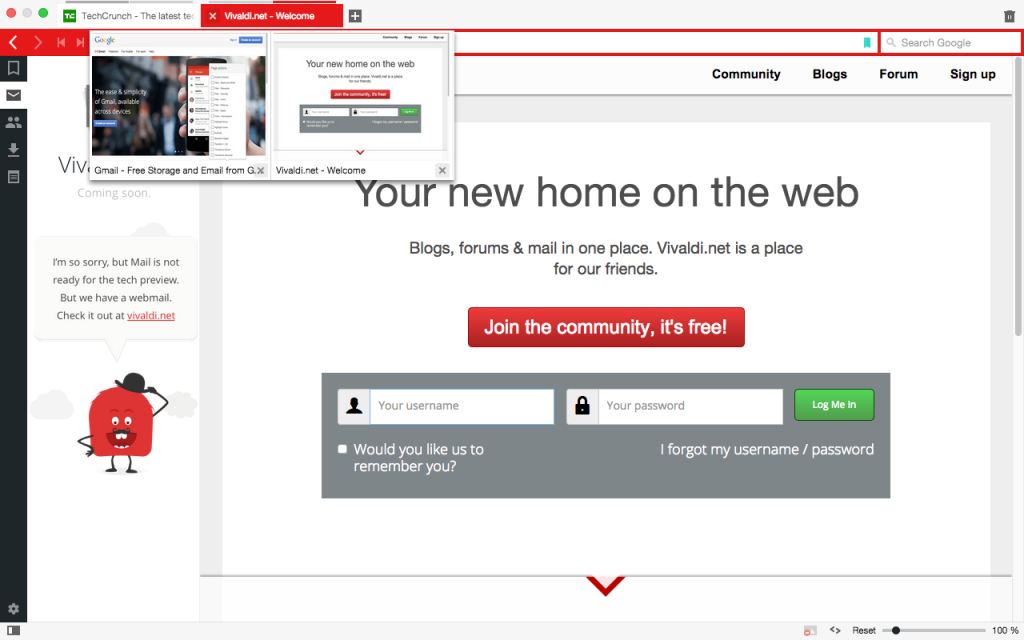 One of the noticeable features you'll see on the browser is the simplicity of the UI, bearing the marks of modern flat design and colors. Open as many tabs as you wish and organize them using the Tab Stacks. Simply drag over a tab to another and create a group of tabs. When you hover the mouse on the tab, the screen previews appear for the active pages.
2. Quick Commands: keyboard-friendly browser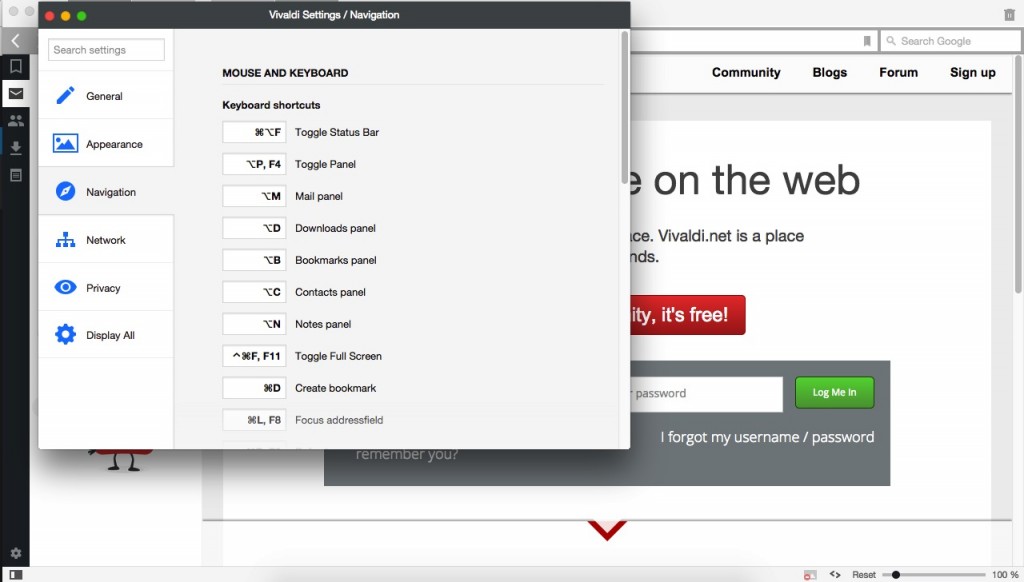 Vivaldi features quick commands for easy navigation, allowing users to create custom keyboard shortcuts as well. Whether you're searching through its various settings, from bookmark panel to download panel, a single keyboard shortcut can do the trick. More geek stuff happens when you go straight to settings then click Navigation to customize the shortcuts
3. Quick View of Panel: complements the speed dial tabs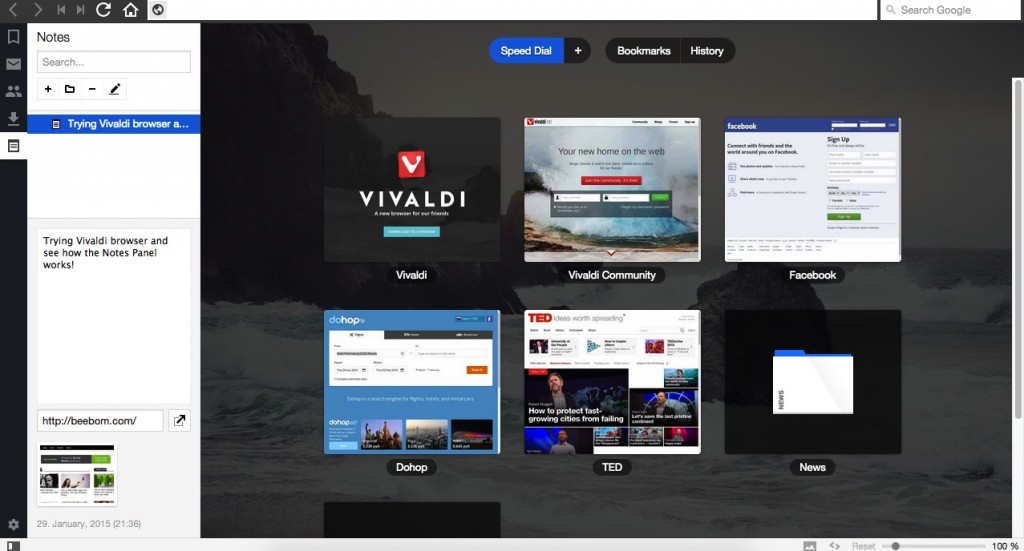 I found this tiny icon that shows (and hides) the panel at the bottom-left side. Once you click it, the speed dial tabs will be re-arranged automatically.
4. Seamless Webpage Load: smooth transition

I enjoyed the smooth transition between pages when I launched some tabs, then switched from one to another, and then opened a new page. In terms of performance, it's quite fast and I haven't experienced hiccups or lags so far given the fact that you can quickly open a new page by simply clicking the icon with a crosshair (+) on top of the URL bar.
5. Notes Panel: write down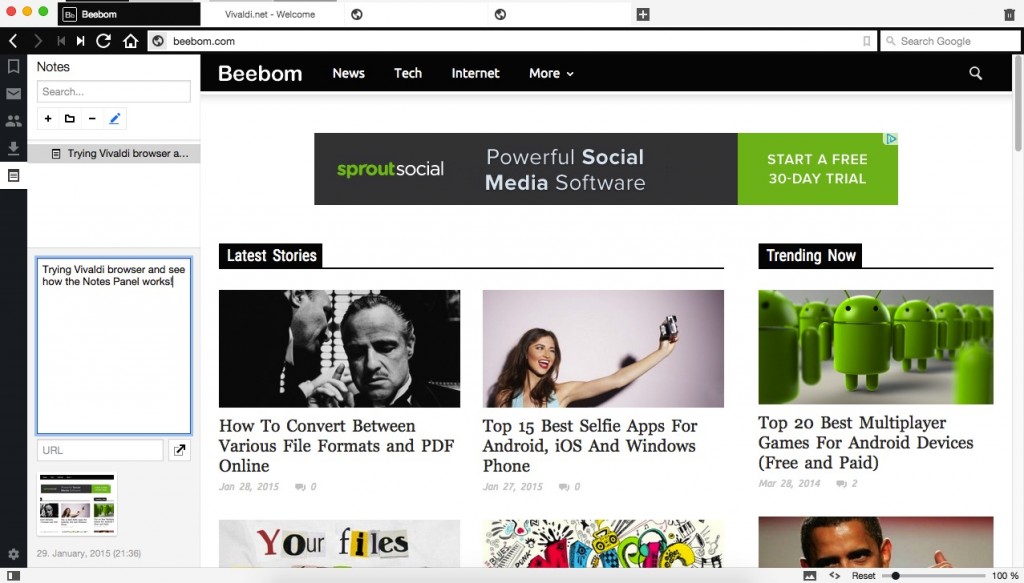 The left panel also supports the Notes and you can add screenshots while browsing. This is perhaps a useful tool on research stints for easy tags, notes, and marks that you can review afterwards.
6. Adjust Window Size: slide and reset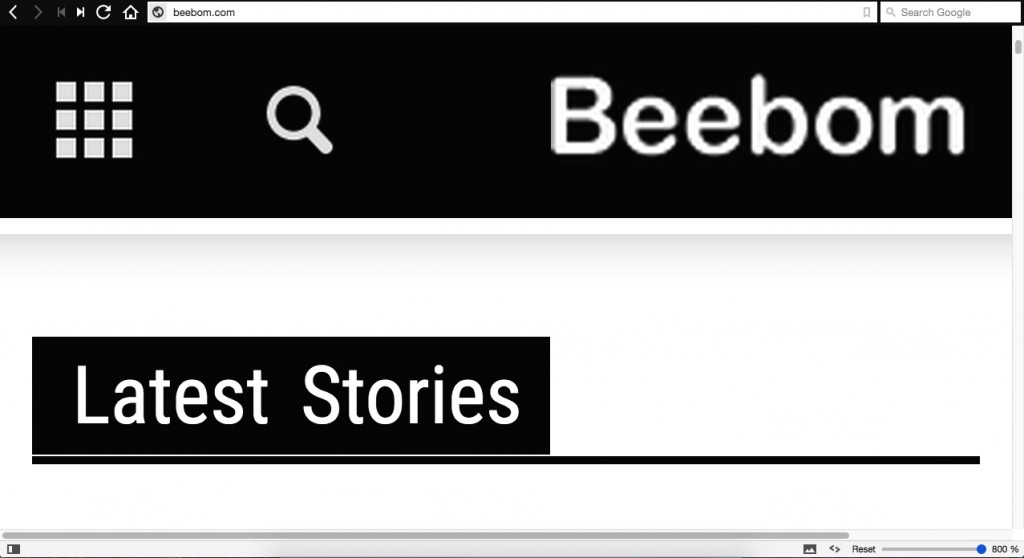 There's a little slider at the bottom-left side of the browser that allows you to adjust the resolution of the page. You can slide from left to right, depending on the percentage to improve visibility and adjustable up to 800%.
7. * E-mailbox Support: on its way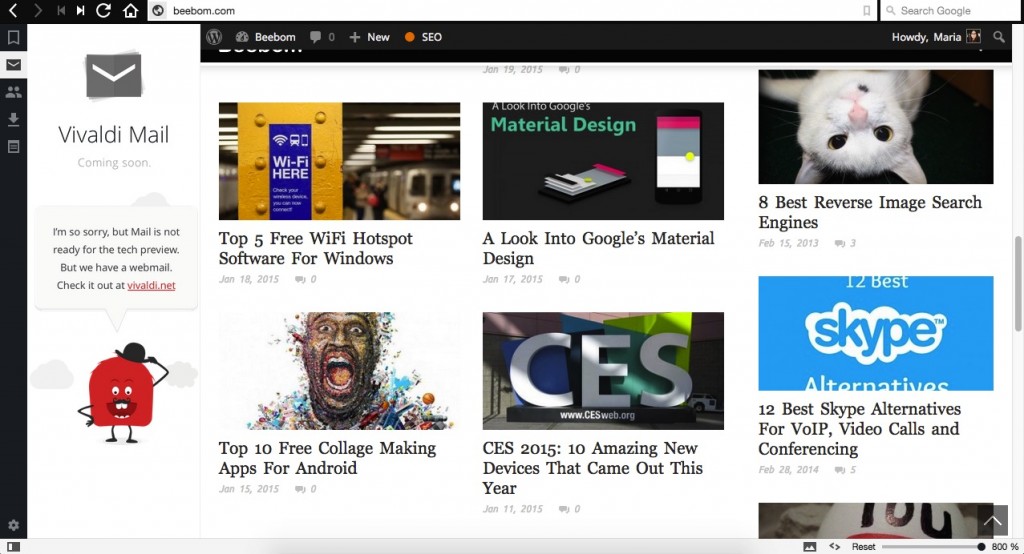 This feature is not yet available. I look forward to see how this works since most people use multiple mailboxes. Will it support only one mailbox or more?
Your thoughts?
I've been using the technical preview for almost 24 hours – the Notes Panel and the Tab Stacks are the niftiest features for me. Unfortunately, it doesn't yet support bookmark bar and extensions. If you're consuming lots of content online, Vivaldi is worth a try. The Page Actions will spice up your browsing experience with enumerable effects you can try one at a time. It's a promising web browser, but will it become a major threat to Chrome or Mozilla? It's too early to tell, though. What do you think?