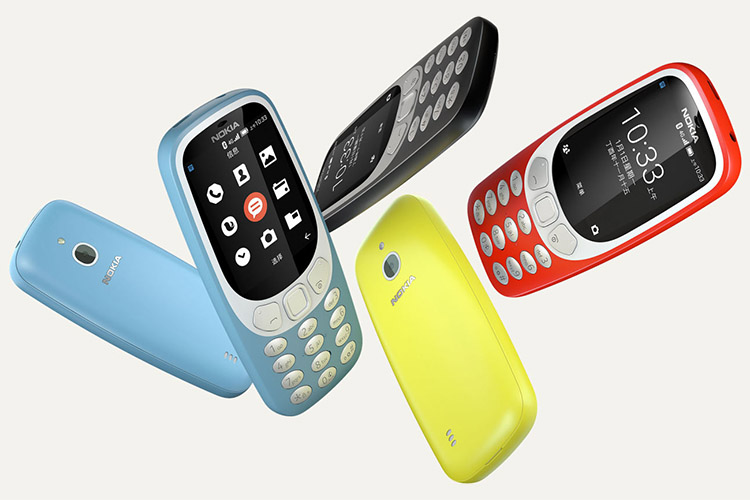 When it comes to success in a large and evolving market such as India, you need to be ready for a digital revolution in the smallest of villages and Nokia certainly knows a thing or two about doing this in India.
The brand which is back in a big way under the leadership of HMD Global is gaining ground in the rural segment as well thanks to amazing sales for feature phones. The last report from Counterpoint Research shows that Nokia-branded feature phones held the 5th spot with close to six percent market share at the end of 2018.
You may have already noticed that the company is banking on a mix of nostalgia and brand trust to shine a spotlight on its feature phones. It started with everyone's all-time favorite, Nokia 3310 and just recently introduced the Nokia 8110 4G (better known as the banana phone) at MWC earlier this year.
However, with Android Oreo (Go Edition) phones now arriving in the market, we asked HMD Global how exactly it hopes to balance the two lines. CMO Pekka Rantala had no doubt that the feature phone market is still quite viable for the company in India.
Rentala said Android Go and feature phones may be priced in the same ballpark but they offer different value propositions to the user. HMD believes that not every phone user is looking to jump into the Android ecosystem, and many are in search of something more familiar, as well as functional for them.
We'll be selling this year more feature phones than we sold last year.
The feature phone business for Nokia, which made it the shining star in the mobile market at one point of time, is growing once again. However, the smartphone business has shown much faster growth, thanks to the higher purchasing power among the upwardly mobile, which is why the company is also focussing on bringing down costs there. But there's still a lot of juice in the feature phone business, and Nokia or HMD Global is not giving up on it anytime soon.
---