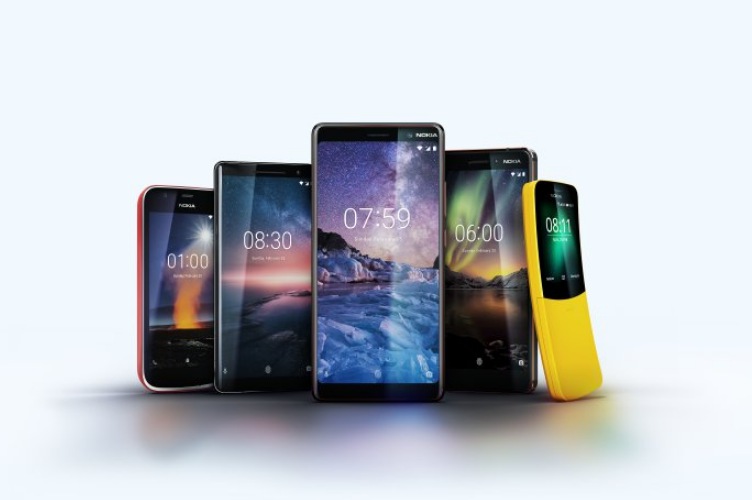 HMD Global was in the limelight today as its new Nokia-branded smartphones hit India, and while it didn't reach peak Nokia excitement for India, it certainly piqued the attention of smartphone fans. With the launch of the New Nokia 6 (2018), the much-hyped Nokia 7 plus, and the premium Nokia 8 Sirocco, HMD is hoping to recapture the glory of days past, when Nokia was India's favourite mobile brand.
This is a great lineup to begin 2018 after quite unexpected success in the market last year. With a device in each price segment, Nokia has a new arsenal to take on the likes of Xiaomi, OnePlus and Honor. The Nokia brand has been well and truly resurrected but will it make a big enough impact to make the big brands take notice.
At the press event in New Delhi HMD Global's CMO Pekka Rantala humbly accepted  that the success of 2017 is just the start of a long journey for them. And it has a big partner in the form of Google and its support through Android One. If you ask us, the stage is well and truly set for Nokia, and it's delivering with some amazing new phones.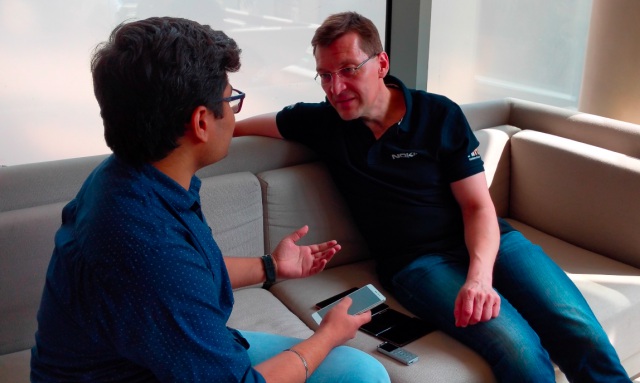 Rantala told Beebom the company never expected to see such overwhelming response across the globe in their first year. He was clear in saying this is the start of the new journey for Nokia and the new phones are only the beginning.
Rantala said it is the positive feedback and the overall energy about the brand, that makes HMD Global feel vindicated about its choices so far.
Of course, it's been so great. But we emphasize that it's early days and the start of the journey, so we can't really celebrate as big winners. Two years ago, we didn't know exactly where we would be today but we're in a good place. It feels good.
With 11 phones launched last year, Nokia told us it has sold close to 70 million devices over the past 12 months worldwide. And Indians still love and trust Nokia as a brand as out of 80 countries HMD operates in, India is the third largest – and possibly the most significant – market.
Did you know that #Nokia sold 70 Million phones last year? pic.twitter.com/ZVHpff3F33

— Beebom (@beebomco) April 4, 2018
Nokia joined hands with Google to get Android One on all its new phones, even for the high-end Nokia 8 Sirocco. It was especially surprising because Nokia already delivered a near-stock experience. Rantala said the driving force behind the decision was that Android One has become a global standard for a great smartphone experience. And the stamp of approval from Google gives it great credibility.
Android One stands for the best of Android, the best of Google services. And now we can say that our entire portfolio fulfills that criteria and Google is validating our promise of a [pure, secure and up-to-date experience].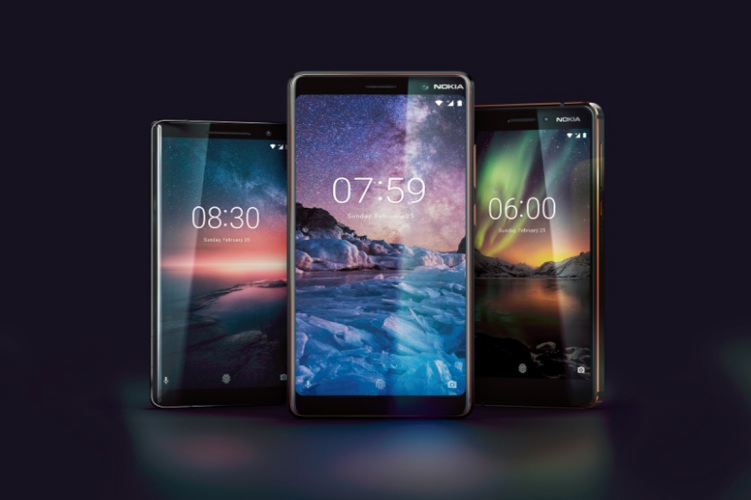 Rantala insisted that the company is confident that it can scale with the help of its 1-lakh strong distributor partner network. The iconic Nokia blue banners continue to live strong in India.
We're greatly thankful to our Indian partners, that many of them have really decided to invest themselves to put on the [Nokia] signage. They want to bring back the trust among consumers and are supporting our journey.
The trust seems to be repaid by the company with truly interesting offerings that can go toe-to-toe with Xiaomi, Honor and Moto even as they are taking the fight offline.
Rantala confirmed that there are no plans yet to launch Nokia single-brand retail stores in India. The company wants to focus on its own store, which recently started selling phones, and on online retailers such as Amazon and Flipkart. And judging by the interest in the phones, we expect them to be flying off the virtual shelves.
But the question of whether Nokia can reconnect with people in India will only be answered in the long run – by this time next year, perhaps. A lot hinges on the new phones but HMD Global is confident about pulling off one of tech's greatest comebacks.
---