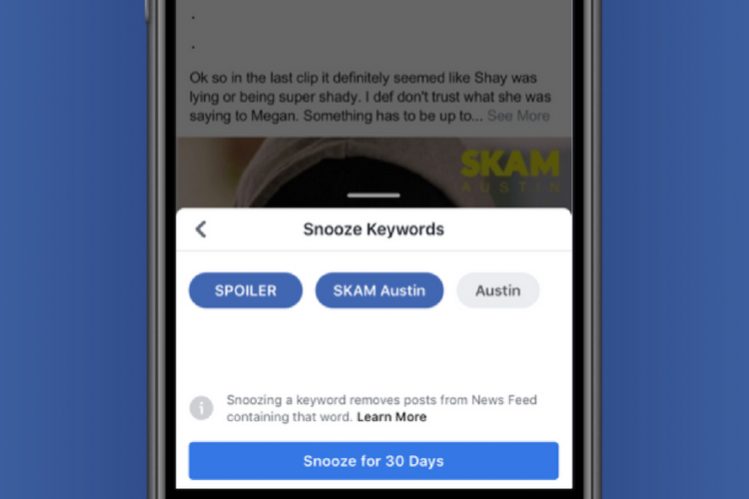 Facebook is today making it simpler for you to save yourself from spoilers and annoying topics that you have no interest in, with a new option to snooze keywords from your News Feed.
As per the official blog post, Facebook is testing an option that will temporarily enable users to hide posts with specific keywords – the ones you choose not to see in your feed anymore. For example, you can choose to snooze the keyword 'Incredibles 2' from your feed if you haven't watched the movie yet (or are fed up with stories about it) and the topic will be muted for 30 days.
This feature is live only for a select few Facebook users, and if you're someone who has received this feature, then you can access it simply by tapping on the 'three dot' icon at the top-right of any post in the News Feed. You will now notice a new option labeled 'Snooze keywords in this post' in the overflow menu.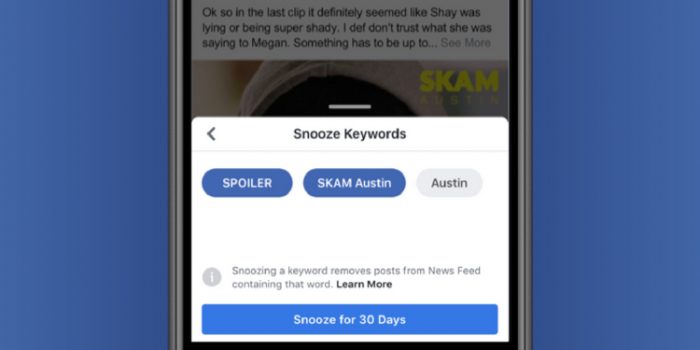 Now, the process to snooze keywords is not completely fleshed out since there's no way to input the keywords yourself. The social media giant states that it will pull the keywords from the posts you choose to snooze and then you can pick from the words in question – as seen above.
Another caveat here is that keyword snooze works on text-only posts, and ads have been exempt from this rule.
Prior to this, Facebook had also rolled out a similar 'Snooze' option to mute your friends, groups or Pages that you no longer wanted to appear in the news feed for 30 days. Yes, the snooze feature for keywords also has the same time frame.
This feature, which arrived on Facebook towards the end of last year, rendered you the power to not see any user's posts in your feed for a complete month without having to unfollow or unfriend them. And now the snooze keyword feature will allow you to do the same to live a peaceful life away from hate speech, spoilers and harassment.
---