We have been taking a lot more pictures than ever, reason being the increasing sharing tendency on social networking sites like Facebook and Twitter.
Gone are the days when our photos and albums were accessible only to our closed ones, now everyone we know can look in to our lives via Facebook or any other social media profile.
Every good pic of yours has to be on Facebook, that's how the trend is. Based on the same scenario, here's a comic which you'd love for sure, check it out.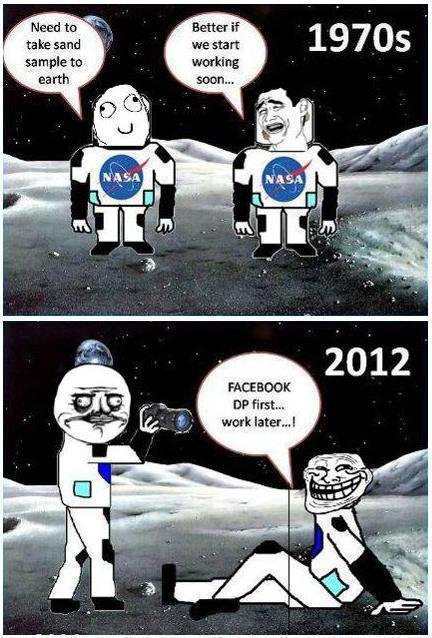 SEE ALSO:
How Many Photos Have Ever Been Taken? (Study)
Hierarchy in Silicon Valley (Comic)