It's probably the most important Facebook F8 Conference in the company's history as the world's largest social network looks to bounce back after a controversial beginning to 2018 following turmoil in 2017.
The company has seen severe scrutiny in the past few months, as criticism, and most importantly, mistrust grows from all corners. And with the F8 Conference keynote today, it looked to begin a new chapter with plenty of eye-catching announcements.
Technology Built Around People
Under-fire CEO Mark Zuckerberg began by saying people are at the center of Facebook's technology and told the audience his vision of seeing the platform to grow into a place where people can not only find each other but connect emotionally. He admitted that passive feed scrolling had negative impacts on how users connected, and this is something he and his team want to change this year by bringing in more meaningful interactions through technology.
Among major changes to the platform, Zuckerberg said the feed will see changes which will encourage people to share events and highlights of their day in more "creative ways". He used the example of changes in the way birthday wishes come to you. Soon, you will see all your wishes bundled in a special section, instead of separate posts on your wall.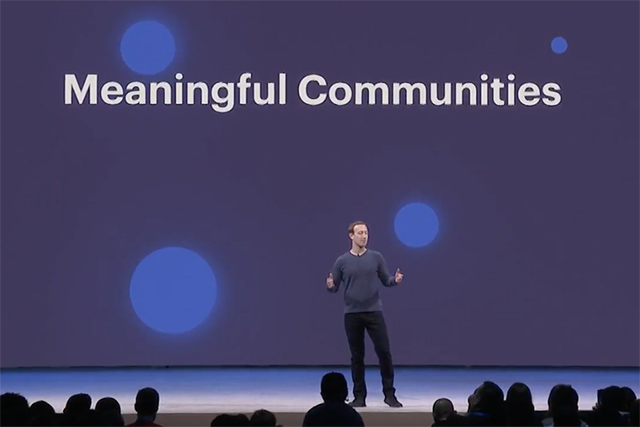 'Clear History' Button
Just like web browsers, Facebook users will now be able to clear the history of their interactions with apps and the service. This means that by clicking on a single button, users will be able to revoke access from all apps or services that use Facebook credentials for logging in.
The control will not only limit websites from accessing your Facebook data, it will also prevent Facebook from seeing your interactions with the website. This feature is expected to roll out in near future but Zuckerberg did not talk about a tentative timeline.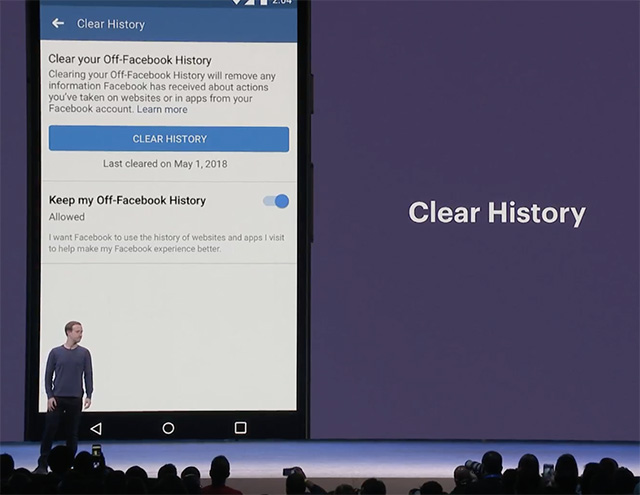 Facebook acknowledged that this feature will be like a speed bump in the seamless experience that Facebook has thus far provided across websites or apps that use its analytics and tracking. Zuckerberg admitted that despite the hiccups, the control will give more control over privacy to the users.
Data Privacy and Fake News
Admitting – yet again – that the Cambridge Analytica scandal was a "major breach of trust", Zuckerberg said that the company will now work to ensure that users not only have complete control over which apps or services use their data but also make sure that they have awareness about the available tools.
To weed out other bad advertisers and marketers, Facebook will analyze developers which had the access to a large number of user accounts before Facebook implemented changes in its app policies in 2014. Any accounts with suspicious activity will be suspended.
Facebook promised that to counter misleading content, it will deploy an army of 20,000 human content reviewers to curb spam, hoax, and mobilizing posts as far as possible. It will also partner with more fact-checking services like Snopes to verify integrity and facts in news reports, and give users a clear picture about the publication's reputation.
Zuckerberg also said Facebook will ban ads from pages that spread spam, as detected by its algorithms. Finally, Facebook users can keep a track on funds spent on election-related ads to see which candidates and parties are spending how much on Facebook campaigns.
Facebook Turns to Dating
Tinder uses Facebook profiles to make it easy for anyone to join the app. Now Facebook is using the same profile data to bring a native dating service. Considering the number of people who have found their life partners on Facebook, we do wonder what took it so long.
Facebook will allow users to meet other users who have similar interests and get people to connect over community activities and events. This will help users find dates to upcoming concerts or events such as Comic-Cons, or maybe company for very specific meets like "the effect of climate change on penguin mating patterns".
But one thing Facebook is not keen on is to letting friends meet through the dating service, so you will only be matched with users who are not friends. Of course, Facebook will also show ads to users based on this data.
To make flirting easy, the dating service will come with a direct messaging component that is not connected with Messenger or WhatsApp. The DM will be limited to text messages at launch, due to "safety concerns", though that doesn't completely assure us. No timeline has been given for the launch of the dating service either.
AR Camera in All Apps
Facebook has recognized the role AR and VR will play as an interface in the future, so it had a couple of major announcements for this category.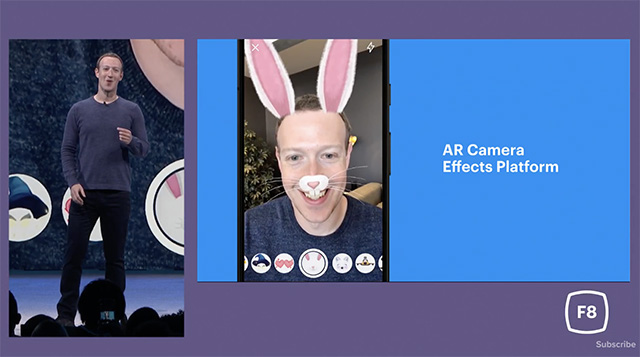 Facebook is bringing AR camera effects to all its apps including WhatsApp, Instagram, and Messenger.
Oculus Go and Virtual Reality
The platform was also used to announce that Oculus Go standalone VR headset will go on sale starting today at the price of $199. The headset is equipped with a 5.5-inch 60Hz display with a resolution of 2560×1440 pixels. Oculus Go runs on Android Nougat 7.1.2.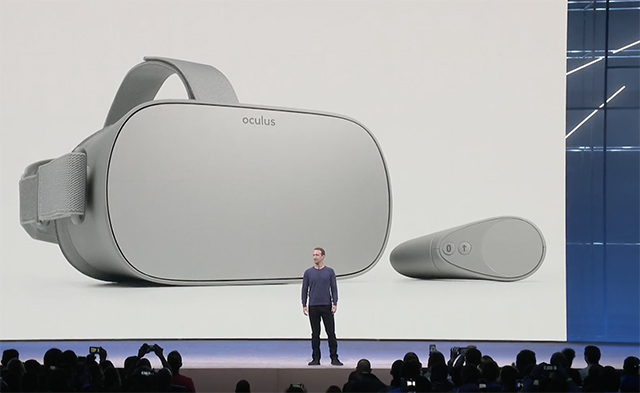 It's powered by a Snapdragon 821 SoC paired with 3GB of RAM, so it can work as a standalone headset. In terms of storage, the Oculus Go gets 32GB while a $249 model with 64GB storage is also on the cards.
Facebook Groups Changes
As part of its focus on meaningful interaction, Facebook will soon add a new Groups tab that will be a hub for all your Facebook Groups activities and notifications. Group admins will now be able to collaborate to organize online campaigns or even real-world events.
Admins will be able to hold group live video sessions with real-time comments to grab the attention of all members. To further promote engagement, admins will be able to attach a "Join Facebook Group" button in all their direct emails outside Facebook and on their websites. Interestingly, groups will also play a significant role in match-making through the dating service.
A dedicated Watch Party feature was also announced where friends can enjoy an episode of a show or live telecast on Facebook Watch together and cherish special moments.
Facebook F8 and Beyond
"We will keep building" new products to bring people together was Zuckerberg's focus when ending the keynote and some of the changes announced today do make it seem as if Facebook wants to change its ways. After being in the news for all the wrong reason in the last few months, Facebook could finally reap some positive after the F8 keynote. Though it remains to be seen whether the sunny disposition lasts beyond F8, which, not like other major tech developer conferences, can be an echo chamber at times.
Our coverage of the major F8 announcements continues as we dive deeper into each of the major announcements and focus on what's changed in Facebook's arsenal of apps. Stay tuned to Beebom!
---