The appeal of wireless headphones comes from the fact that there's no cord tethered to your phone or PC. It's very much about freedom of movement and ease of use when you are on the go, but not all Bluetooth headphones allow such flexibility in use cases. And that's the deal with the Energy Sistem Headphones 3 Bluetooth (₹3,999).
Energy Sistem is a Spanish company and only recently entered the Indian market through a tie-up with Flipkart. The Headphones 3 Bluetooth, though are not yet listed, and are not available to buy on the company's website either. They are listed on Amazon India but are currently unavailable. You can check out a list of sellers on the official website.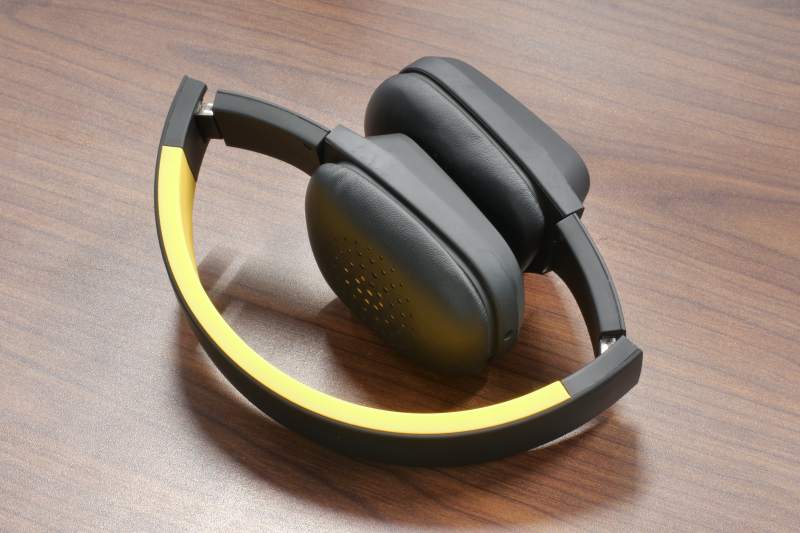 At a price of ₹3,999, the Bluetooth 3 on-ear headphones are not cheap, especially as wireless headphones have become quite affordable these days, so it needs to bring something great to the table to be worth recommending. Let's find out if it does.
Energy Sistem Headphones 3 Bluetooth Specs
Before we dive into how well they sound, let's look at the hardware specification of the Energy Sistem Headphones 3 Bluetooth.
Driver
40mm drivers
Frequency Response
20Hz - 20kHz
Impedance
32 Ohm
Bluetooth
Bluetooth 4.1 with 10m Distance Range
Battery
200 mAh
13.5 hours (50% Volume)
12 hours (70% Volume)
9 hours (100% Volume)
Wired Connections
3.5mm
Noise Cancellation Technology
Mic-Based Passive Noise Cancellation
Charging Port
microUSB
Price
Rs 4,590 +
36 Months Warranty
Design and Build Quality
The large packaging belies the size of the Energy Sistem Headphones 3 Bluetooth. They are rather compact and can be folded to store away in your backpack or satchel easily. Despite that flexibility, the pair feels very sturdy in the hand – though we wish the 10-degree swiveling ear cups had a bit more solidity.
The black and yellow color combination on our review unit is eye-catching and is a classic combo. The included cables are also in either yellow or black for a consistent aesthetic.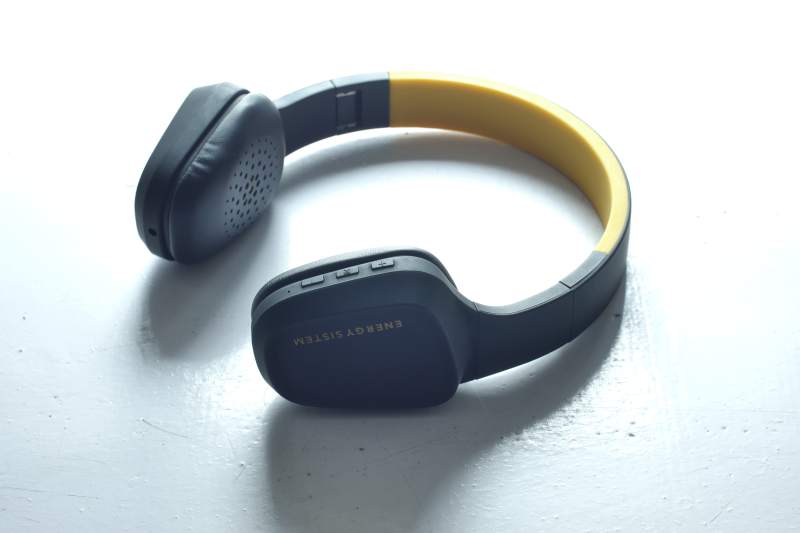 In terms of usability, you won't find too many buttons to poke around. There's a multifunction button behind the right ear cup which works for calls and turning the headset on and off. The volume up and down buttons above and below the multifunction key beep when you use them. Long-pressing them changes the tracks.
Below the buttons an LED indicator tells you when it's time to charge the device – it turns blue from red when it's fully charged. You will find the micro USB charging port on bottom of the right ear cup.
On the left ear cup, you will find the 3.5mm jack for connecting the included aux cable. So you can use the headset in wired mode as well.
Even though it uses plastic, the rubberized exterior feels plush in the hand and definitely does justice to the price.
I loved the rubberized exterior of this pair. It feels nice to touch and the smooth finish definitely makes holding it a pleasure. It doesn't have any rough edges, but the yellow top band does not have the same coating, which is something I would have loved to see.
Overall, there's not much to admire about the looks of the Headphones 3 Bluetooth – it's functional, feels good to hold and the squarish exterior gives it an edgy look in a world full of round, or teardrop earphones.
Comfort
Right out of the box, the fit is rigid and there's definitely a clamp effect as the cups squeeze your head over your ears. The good news is the pair gets more flexible as you keep them on for a few hours.
On my first day, I had to adjust the headband to get a comfortable fit, and by the second day, I could use them without extending the band, which was quite nice.
However, the top band tends to dig into your scalp especially if you have short hair or have thin hair (in my case). It's not a nice feeling and those prone to perspiration might find it uncomfortable over long hours. You won't sweat around your ears much though, the plush fabric of the on-ear pads are great over prolonged use.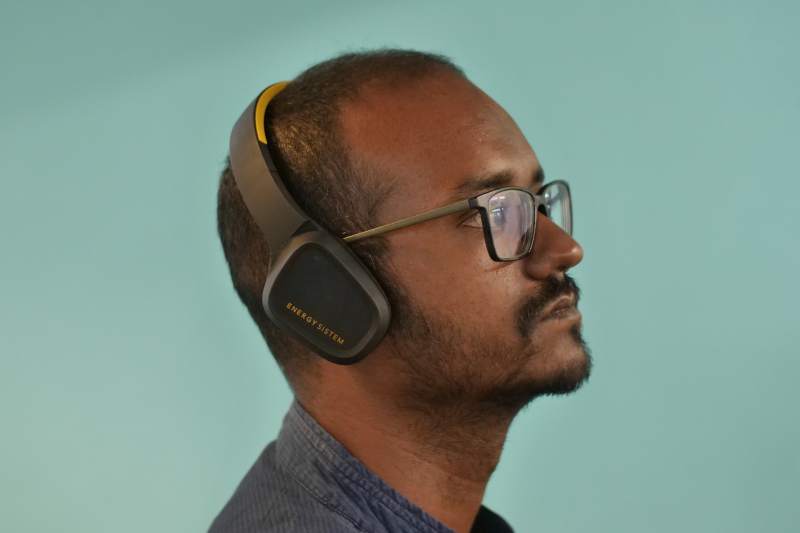 Speaking of using the headphones for long hours, I barely noticed any ear fatigue when I used them for a couple of hours at a stretch. They do tend to get heavier when worn for 3-4 hours with short breaks. Thankfully, you can crank up the volume and let them around over your neck like plus-sized collar buds.
Sound Quality
The comfort factor and good build would be pointless if the sound quality is bad. Thankfully, it's not.
To start off, I did not expect a very rich immersive sound from this pair – especially not at the 70% volume out of the box. I had to crank it up a couple of notches for the tunes to be piped out clearly. I put that down to my IEM-habit, and my ears not used to other headphones. So I did not add much weightage to my first impression – and it was a wise thing.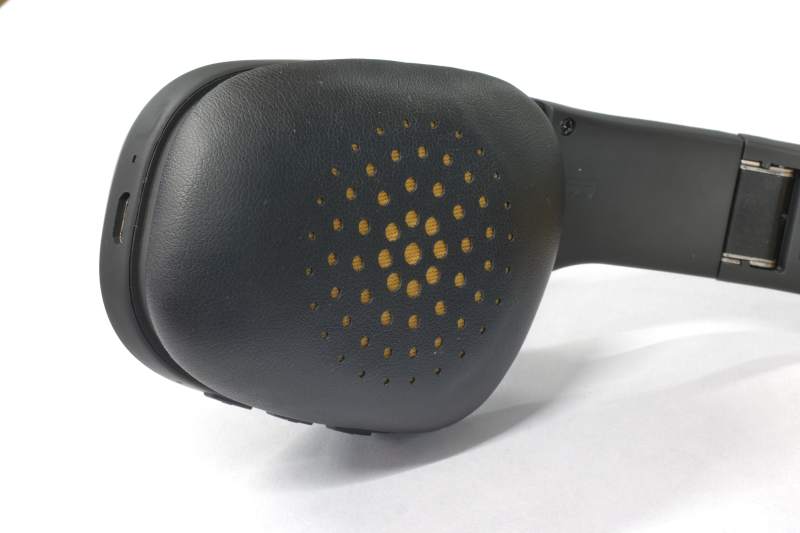 This pair really does need to be broken in. Since it's not a premium headphone, the break-in period was shorter and there was a palpable difference after first 10-12 hours. Over the course of the first day, I could bring back the volume to 70% again and enjoy clear music, without worrying about ambient sounds creeping in.
These are on-ear headphones so there's inevitably going to be some sound bleed, and isolation is not the best. As such one of the first things I did was test these outside, where it was not the best performer.
On the road and in moving vehicles with windows open, the headphones do not have adequate isolation and that's a shame. In terms of loudness, these get suitably loud without distortion, but not good enough for very noisy environments.
I threw a bunch of genres at this pair to test their range and soundstage. While it handled many modern songs and genres with aplomb, I cannot say the same for indie songs and artists who focus on delicate instrumentation, or for bass-heavy tracks.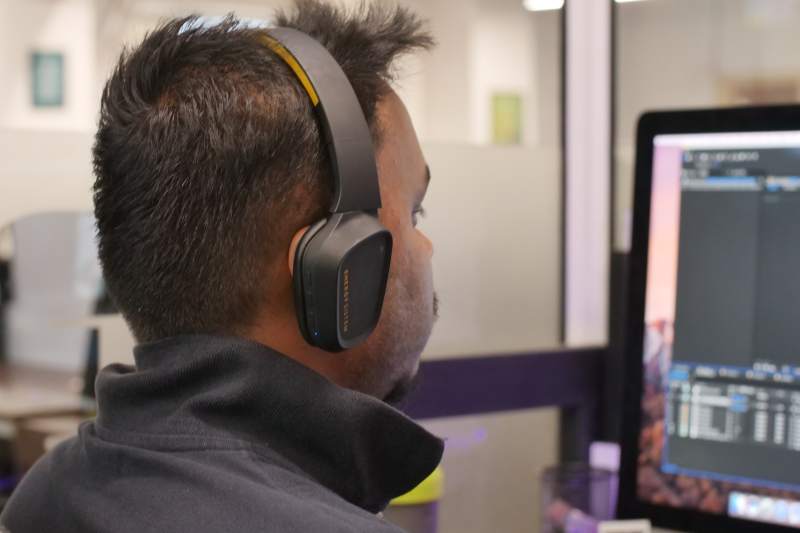 In terms of sound quality, we cannot call the Energy Sistem Headphones 3 Bluetooth an all-rounder. For example, listening to Barns Courtney was a delight – his vocal range and catchy guitar riffs were showcased very well. But when it comes to bass reproduction, these headphones are not the best. You will not get the thump that you are looking for in electronic or heavy metal genres.
I listened to Pantera's Walk and it sounded flat with none of the energy that we associate with the song. Similarly bass-heavy electronic tracks felt muted on this pair. We wouldn't recommend this pair if you listen to these genres primarily.
Having said that, they work very well for pop music, modern rock and hip-hop with artists such as Coldplay (clean and crisp sound), Imagine Dragons (just enough thump to make you tap your feet) and Kendrick Lamar (Loyalty sounded great on this pair). In fact, it does well for Indian genres such as ghazals and of course for Bollywood music. You won't be complaining if that's the kind of music you listen to.
Battery Life
The Headphones 3 Bluetooth are rated for 13.5 hours of operation at 50% volume, which is possible if you are indoors and don't have much noise to account for – such as an office. However, in our regular usage we found that the ideal volume hovered between 70 and 90% which contributed to a battery life of around 8-9 hours, which is good but that means charging it every couple of days.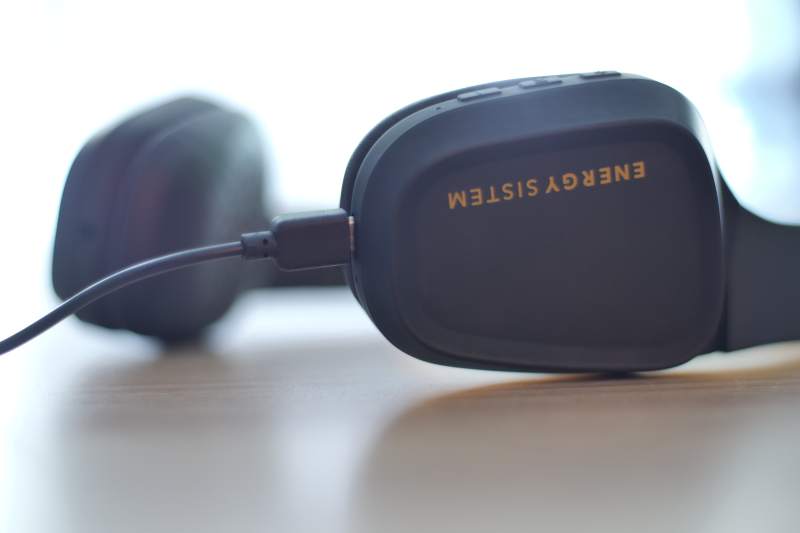 Fortunately it only takes about 90-100 minutes to get back to full charge. I charged it intermittently through a laptop USB port, and it was fully charged in 2 hours.
Connectivity
Connectivity on this pair is restricted to Bluetooth 4.1 which is decent, but it doesn't support aptX for high-quality audio, which is a major disappointment. If you consistently listen to FLAC or other high-quality audio files, this is probably not the pair for you.
However, it's more than adequate for regular usage, or as a backup pair for your phone, when you don't want to bring those expensive headphones out. In fact, most people won't even figure out the difference in quality between an aptX headset and one like this.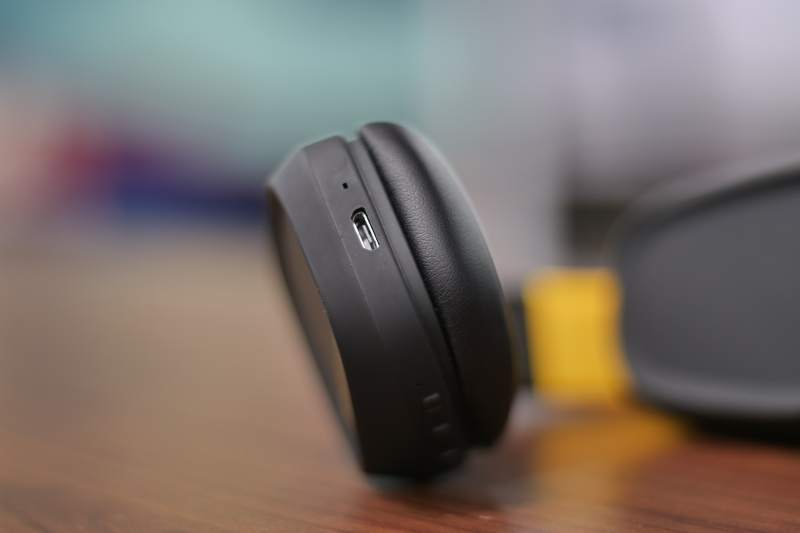 To mitigate any loss in audio quality, you can use these headphones wired, i.e if you phone has a headphone jack, which is a nice bonus. But let's face it – most people will probably not look at the aux cable beyond the first time when they open the box. It is an attractive yellow colour on our unit, which should help you spot it easily in your bag.
Pros and Cons
The Energy Sistem Headphones 3 Bluetooth has very good quality and is high on the comfort factor. Unfortunately, the sound quality is not quite up to the mark for certain popular genres, which can be a deal-breaker for users who only listen to such music.
Here's a summary of what's good and bad about these headphones.
Pros:
Comfortable
Decent battery life
Compact and well-built
Fun sound
Cons:
Disappointing bass reproduction
Weak isolation
No aptX support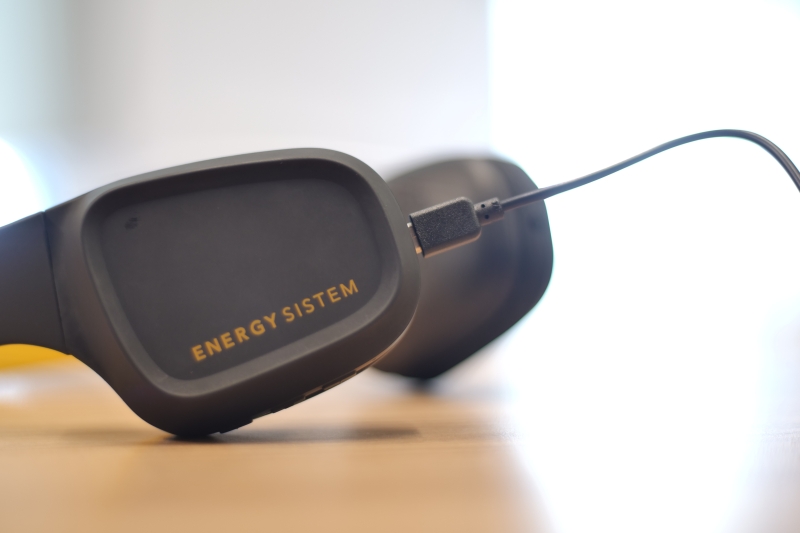 SEE ALSO: OnePlus Bullets Wireless Earbuds Review: Amazing Earphones on a Budget
Energy Sistem Headphones 3: A Mixed Bag
One cannot help but feel that the Energy Sistem Headphones 3 Bluetooth would have been a killer option if the bass reproduction was turned up and the ear cups managed to block out more ambient sounds in noisy environments.
As it is, it's a good option for your home-office, or even your regular office if you have to work with a lot of audio files. Besides these use-cases, the Energy Sistem Headphones 3 lend themselves very well for home use, such as when watching movies or listening to music while finishing some chores around the house. However, at its price range, the Sistem Headphones 3 have some competition and if you are looking for headphones that have better bass or better all round performance, you can take a look at other options.
The JBL T450 (₹2,999 to ₹3,499) would probably already be on your radar if you are looking to spend under Rs 4,000 on a pair. The JBL pair is actually one of the top sellers in this segment, and the JBL brand name guarantees good all-round performance. If you are looking for impressive bass, the Skullcandy Uproar (₹3,999) should provide it as the brand is well-known for that aspect, but they don't look too comfortable when compared to the Energy Sistem pair.
Check out the Energy Sistem Headphones 3 Bluetooth on the official site
REVIEW OVERVIEW

SUMMARY

Priced at Rs. 3,999, the Energy Sistem Headphones 3 Bluetooth are not cheap, but the sound quality, especially for indoor use, makes it well worth the cost. The headphones feature a compact build, that feels good to hold thanks to a rubberized exterior. The soft on-ear cups make prolonged user comfortable too. Finally, the overall sound quality is good enough for most popular genres, but the bass reproduction is not the best.