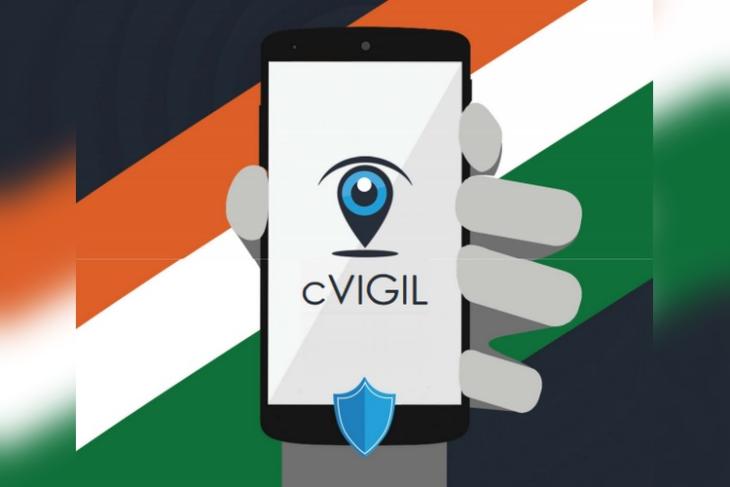 The Election Commission of India (EC) has announced the cVIGIL app which allows citizens to report incidents of poll violations and any discrepancies in the polling process in upcoming elections in India.
cVIGIL, which stands for 'Vigilant Citizen', has been created to leverage a voter's role as a responsible citizen to ensure free and fair elections especially as the General Elections roll around next year.
The cVIGIL app will be released when the timeline of state elections is announced, however, a beta version of the app will soon be made available for EC employees and interested folks who want to test the app's UI by recording trial videos and sending it to EC's developer team for performance analysis. 
Upon successful completion of the trial phase, the cVIGIL app will first be made available to citizens during the state elections in Chhattisgarh, Madhya Pradesh, Mizoram and Rajasthan, where it will be tested as a pilot program. The app will see nationwide availability ahead of the next general elections, however, it is only available on the Android platform and is compatible with devices running Android Jellybean or a higher version.
"By using this app, citizens can immediately report on incidents of political misconduct within minutes of having witnessed them and without having to rush to the office of the returning officer", reads EC's press release.
In order to report an incident, all you have to do is record a video or click a photo and upload it on the cVIGIL app alongside a description, that will later be reviewed by EC officials in the District Control Room, and swift action will be taken by the flying squad who will reach the spot within minutes.
The app will automatically track user location and will generate a unique ID for each incident reported by citizens, which will allow the EC to track and follow up on their reports. The app will only give a window of 5 minutes to click a photo or record a video, and won't allow uploading of pre-recorded media files. Moreover, the app will only be active in locations where elections are underway, and once the polling process has concluded, it will be deactivated from EC's end.