Apple's macOS Mojave introduced a number of new features to the Macs, one of which is the dynamic wallpaper. The new dynamic wallpapers change appearance depending on the time of the day, allowing you to move from a lighter background to darker backgrounds as the night approaches.
This is a very cool feature for people who work late at night as they don't have to change wallpapers in the night to reduce glare on their eyes. However, Apple has included only two dynamic wallpapers by default and there's no third-party solution if you want more dynamic wallpapers. That said, there is a way to create your own dynamic wallpaper in macOS Mojave. So, if you are interested, here is how you can create your own dynamic wallpapers in macOS Mojave:
Creating Your Own Dynamic Wallpaper in macOS Mojave
For creating your custom dynamic wallpapers for macOS Mojave, we will take the help of a third-party app called Dynaper. The app is available on the Mac App Store, you can click on the link to install it on your device. Once you have installed the app, follow the steps to create your own dynamic wallpaper:
To create custom dynamic wallpapers, we will use a set of wallpapers which will change on your desktop depending on the time of the day. So, download and keep those images handy.
Now that you have your wallpapers, just drag and drop them inside the drop images area as shown in the picture below. You can choose as many wallpapers as you want. As you add more wallpapers, the interval between wallpapers changing will drop.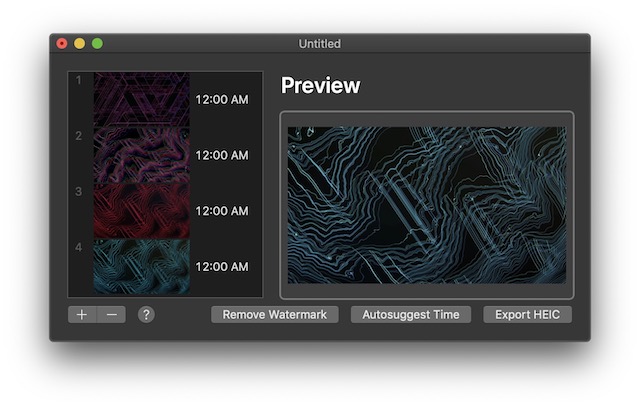 After you have imported your wallpapers, click on the "Autosuggest Time" button to assign a time stamp to each wallpaper. As you can see, my wallpapers have been assigned time starting from 12 AM to 6 PM.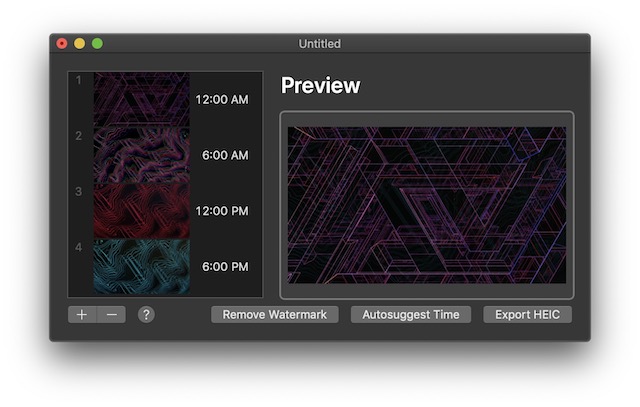 Now, click on the "Export HEIC" button to export your dynamic wallpaper.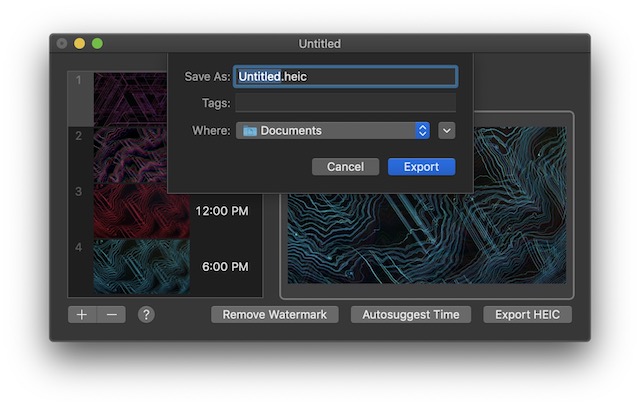 After the export, all you need to do is right click on the image and select Services → Set Desktop Picture. Now, your wallpaper will change at the assigned time automatically.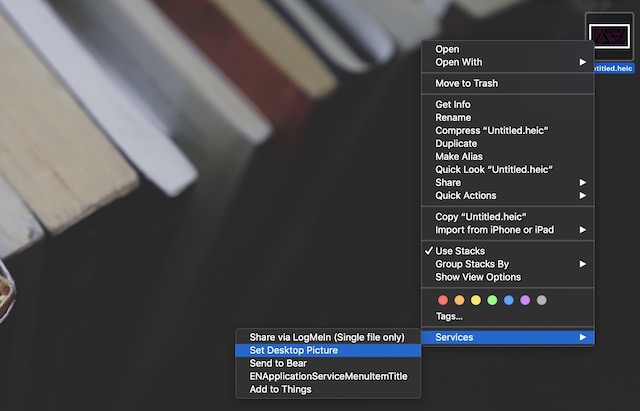 SEE ALSO: How to AirDrop Passwords in iOS 12
Create Your Own Dynamic Wallpaper in macOS Mojave
As you can see, it is pretty easy to create your own dynamic wallpaper in macOS Mojave. The only thing that you need to pay attention to is the images that you are going to choose as dynamic wallpapers. Do check the app out and share with us your own dynamic wallpapers by tagging us on Twitter, Instagram, or Facebook.