Apple recently released the macOS Sonoma 14.2 Beta 2 update, and it brings a handy feature that will make melophiles happy. The update now allows users to discover music using Shazam through a Control Center widget on their Mac.
Thanks to Apple's acquisition of Shazam in 2017, the thrill of discovering new music is only a tap away on iPhone. While you could always download the Shazam app and use it in the Mac's menu bar or ask Siri to identify the song for you, with macOS 14.2 Beta 2, Shazam is now natively integrated into the OS. You now have the ability to add the Shazam widget to the Menu bar and Control Center natively.
If you are someone who uses this functionality often, here's how you can bring Shazam to your Mac's Menu bar and Control Center.
Head over to your Mac's System Settings and click on Control Center in the left sidebar.
Here, scroll down to the Music Recognition section, and toggle ON "Show in Control Center" and "Show in Menu Bar" options.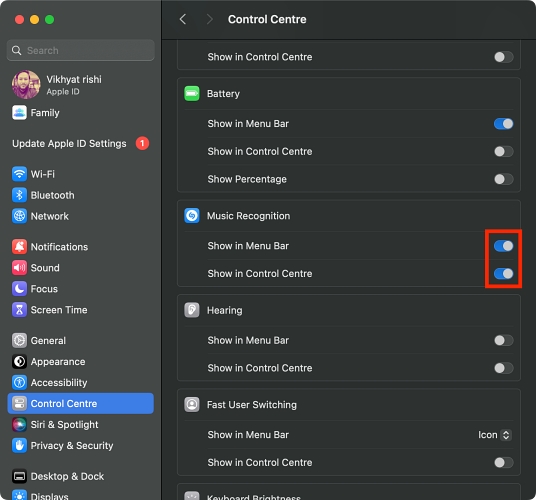 Now, every time you want to know the name of a music track playing in your background, simply open the Control Center on your Mac and click the Shazam (Music Recognition) icon. You can do the same with the Menu bar icon as well.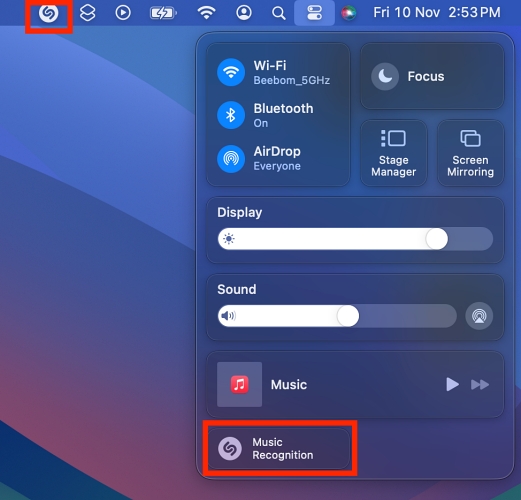 Moreover, with Shazam built natively into macOS Sonoma, you can click the menu bar icon to view your previously identified song history. Once the list of previously identified songs appears, clicking the album art will automatically open the song in the Music app.
If you are a macOS Sonoma beta tester, you can easily download the latest update via Settings and get started with this feature. We expect Apple to release the general version of the update later this month.
---
Load More