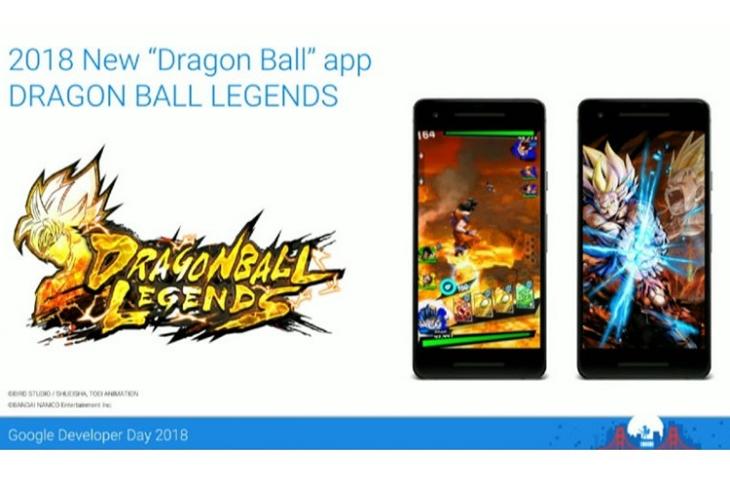 Dragon Ball is one of the most popular anime franchise, there's no doubt about it. Most of us have spent our childhood watching Goku collect dragon balls and fight his way through enemies. But, you can experience it all yourself as well.
We've been given the chance to experience the same thrill and adventure via all previous Dragon Ball mobile games. But, Bandai Namco's much-awaited 'Dragon Ball Legends' has today launched in the U.S and it's designed to make the fight experience more interactive and enjoyable.
The game features an original storyline, with a new character that's been created by Dragon Ball creator Akira Toriyama himself – specifically for this game. This story ties in with the original anime, so don't worry, all your favorite characters such as Super Saiyan Goku, Piccolo, Pan, Vegeta, Frieza, and Nappa from the anime series are all here.
[US Android Release Announcement]

The US Android DRAGON BALL LEGENDS launch begins today!
The European Android version will be released soon after.
The launch for other regions and the iOS version is coming soon.#DBLegends

— DRAGON BALL LEGENDS (@DB_Legends) May 17, 2018
You will not at all be disappointed once you download the game. The graphics, as well as the animations, are outstanding and on par with the anime show but Bandai Namco has outdone itself with the "global player-vs-player (PvP)" gameplay. This game is packed with swipe gestures to move players, dodge attacks and increase power to unleash special abilities. You can check out the gameplay right here:
As for an interesting tidbit, all of the infrastructure for Dragon Ball Legends is hosted on Google's Cloud Network. One of the primary components of the same is Cloud Spanner, which makes it possible for players across the globe to play together in real-time.
The game has currently only been launched on Android for a couple regions, with a global rollout planned over the next few weeks. iOS users will, however, have to wait a while to get Dragon Ball Legends and Kamehameha their opponents. So, if you're a true fan of the series then you should definitely check out this game.
Download Dragon Ball Legends from Play Store (Free)