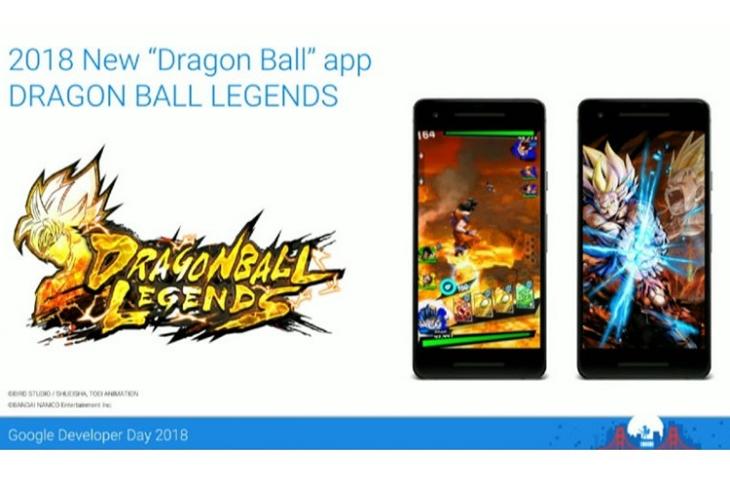 At the ongoing Game Developers Conference in San Fransisco, California, Bandai Namco announced that its much talked-about PvP multiplayer game, Dragon Ball Legends, will launch on Android and iOS globally during this summer. Pre-registration for the upcoming beta has already gone live on the Play Store as well as the App Store, which means fans can sign up right now.
Bandai Namco has also revealed quite a few details about the upcoming game, including characters, such as Super Saiyan Goku, Piccolo, Pan, Vegeta, Frieza and Nappa. One of the biggest attractions of the game will be its 'global' PvP gameplay that the company is heavily harping on. The company also said that game will make use of the cloud to enable real-time gameplay for players around the world.
Calling the gameplay "heavily action oriented", Dragon Ball Legends overseas producer, Toshitaka Tachibana, expressed confidence that the game is "exactly what the Dragon Ball fans wanted on a mobile app". He also spoke highly of the game's global, real-time PvP and promised that players will not be separated by region. According to him, such "mucking around" would "lose the point of having a global PvP system to begin with".
It's worth mentioning here that in spite of having multiple titles on various Nintendo and PlayStation consoles over the years (including the popular Dragon Ball FighterZ), Dragon Ball Legends is only the first mobile title from the company.
Given how popular the franchise has been over the past three decades, it is more than just a tad surprising that fans have had to wait this long to get their favorite characters on mobile, but now that's it's finally here, dedicated Dragon Ball aficionados will be hoping that it's better late than never.