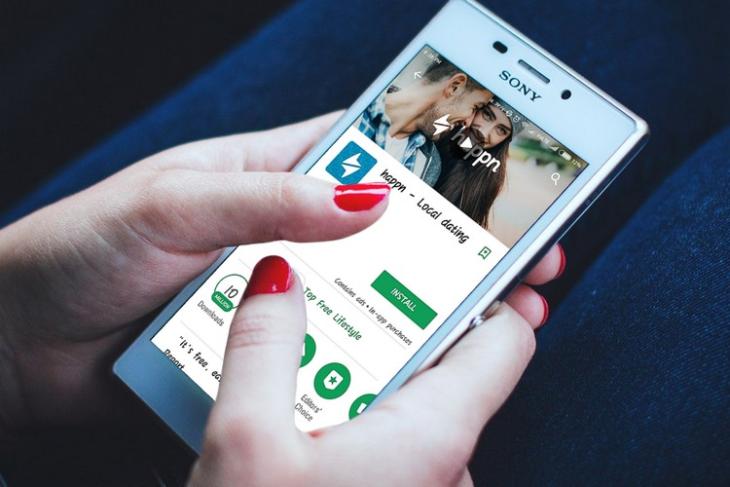 In an effort to take on Tinder Places, French dating app Happn is rolling out a new interactive mapping feature that the company says helps users discover people that they have crossed paths with over the past seven days. But it may be wise to leave that setting off (more on that below).
Called Happn Map, the new feature will give users the opportunity to tap on any location they have visited over the past week and see if any user in that area (within 250 meters or 800 feet) has 'crushed' on them.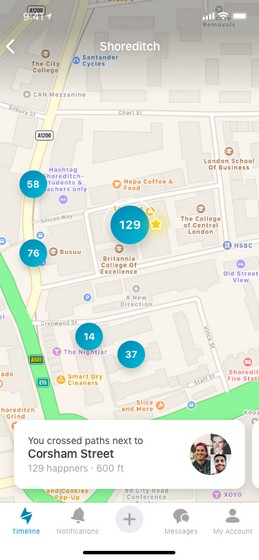 Happn founder, Didier Rappaport, described the new feature as an extension of the app's DNA that's all about uniting people based on their physical proximity to one another. "With happn map, we go further in our promise by separating the dimensions of space and time, because time flies, but places stay still!  The profiles are no longer only sorted in chronological order and in real time but also according to your place of geographical crossings," he said. 
It's worth noting here that the new feature is already facing quite a bit of flak from some users who are concerned that it may compromise their privacy. However, the app does offer an 'invisibility' mode that lets people hide their location, enabling users to turn off the location-sharing feature at any time they want.
The company also reassures users that the new feature isn't collecting any extra data about the users, but instead, is using the same geolocation data that it already uses to help individuals scroll through their timeline.
The launch of the new feature comes just days after the company was reported to have hit 50 million users globally, which is about the same as that of market leader Tinder. With the battle heating up between the various dating apps, it will be interesting to see which one emerges as the winner once the dust settles.