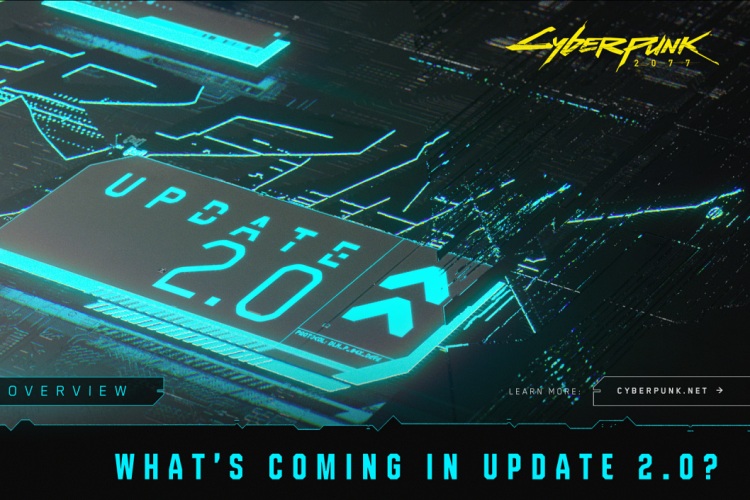 Cyberpunk 2077 might have had a rough launch, but slowly, the updates made the game what the developers intended it to be. Now, CDPR is gearing up to release a massive 2.0 update, right before launching the Phantom Liberty expansion on September 26, which costs $29.99. Here are the details on all the free features in the Cyberpunk 2077 2.0 update.
Cyberpunk 2077 2.0 Update: Free Features
By the way, just to make things clear, the Cyberpunk 2077 2.0 update is only coming out on PlayStation 5, Xbox One Series X & S, and PC platforms. Previous-gen console owners won't get the 2.0 update. You can read about the paid Phantom Liberty expansion, which includes a new section of the map as well as a new story that won't be released for free.
Starting with the "Revamped Police," the Cyberpunk 2077 update brings a more powerful police force to constantly challenge you while you commit crimes in Night City. The new NCPD features a heat system, with a maximum heat level of five stars.
If you cause too much trouble, expect to fight against a new Max Tac mini-boss. Maybe, the game features a different-looking boss, but this is what it looked like in the Cyberpunk Edgerunners series on Netflix.
Next, the developers are revamping and changing Cyberpunk 2077's items, loot, crafting, skill trees, perks, cyber-ware abilities, and even combat AI. New vehicle combat options will be available, and players won't necessarily go through 'scripted' car chases anymore. After the latest update, players can roam around Night City and naturally end up in car chases too. Players can now shoot enemies while driving, and even use a turret built into their car.
So yes, get ready to completely revamp your character's skillsets and loadout in the upcoming Cyberpunk 2077 2.0 update. To avoid Cyberpsychosis, try not to get too excited about the new Cyberware system. It will let you put your augmentations in "overdrive" mode, but it comes at a risk!
You should be careful and try to make a balanced build that benefits your gameplay style the most. In terms of other minor changes, CDPR is also improving the UI and UX of Cyberpunk 2077. If you notice, the entire menu system currently looks heavily stylized. The developers will be changing the menus to become more minimal, and sleeker looking.
The change could be drastic, but the developers will probably find a balance of UI elements to avoid disrupting the overall 'Cyberpunk' feeling. Lastly, CDPR is introducing a new radio station called Growl FM. The songs here were chosen as part of a community contest.
Wondering what are the difference between the features in Cyberpunk 2077: Phantom Liberty, and the upcoming 2.0 update? Well, CDPR shared an infographic on X (formerly Twitter) that clearly states the differences. Do check out our dedicated coverage on Phantom Liberty linked above.
So, what are your thoughts on the upcoming new features in Cyberpunk 2077's 2.0 update? Let us know in the comments below.
---