After making sure that the entire heads roll on Flipkart's Big Billion Day Sale. The e-commerce giant seems to have never ending problems as of now.
The big consumer brands like Samsung, Sony and LG are planning to either boycott or sue Flipkart because of the low prices that were offered to the public on the Big Billion Day Sale.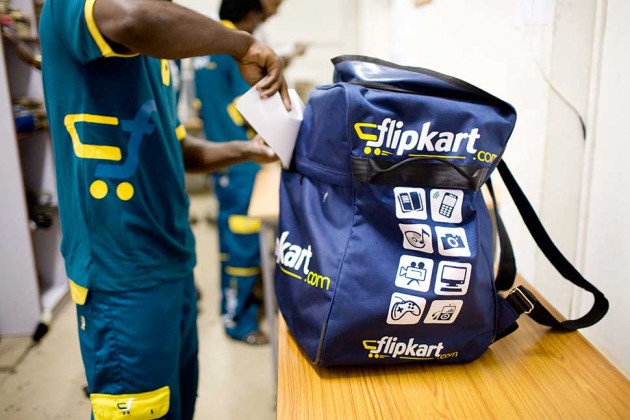 According to the report published in the Times of India, one of the higher level managers of an undisclosed company said,
"This is a clear case of predatory pricing just to shoot up traffic at their website, and build up valuations unrealistically. This is not acceptable and we will ensure that this does not happen again."
On the Big Billion Day Sale, Flipkart not only sent heat waves among customers with one of the lowest prices on display for the most sought after consumer products. But, it made the retailing giants feel that their market is completely destroyed.
Kumar Rajgopalan, CEO, Retailers Association of India, said:
"e-commerce players have always given price sops and brick and mortar players are aware of this. Online stores are like a mall on the net. Retailers themselves are looking at omni-retail channels. It is still too early to say if the discounting has had any impact on sales."
Another report published by the Hindu Business line, the functioning of Flipkart under legal norms came into the picture.
"Market-places should technically provide only technology. How have companies like Flipkart achieved such a huge sale when they don't own inventories? Clearly, they are hand-in-glove with the sellers and would have made anywhere between 5 per cent and 20 per cent," said Praveen Khandelwal, of CAIT.
Another defining problem that comes into serious consideration is with these lower prices offered by Flipkart that makes it seem that you're buying from grey market. Warranties are still provided when there isn't a warranty even in grey market.
The most striking aspect about the sales being high in online portals is the fact that consumers are usually in the age group of 18-30 years which ironically constitute most amount of the sales that India has.
Future Group CEO Kishore Biyani said:
"Our laws don't allow us to sell below the cost price. This is against fair trade practices."
Whether laws of selling with such low prices are applicable or not is still to be seen. Whether consumer goods will completely boycott Flipkart or not is still to be seen. What we've already seen is that Flipkart has changed the way India's consumer shops. Will we run out of money or will we run out of products when we shop the next time on Flipkart is still to be seen though.
Recommended: Social Media Reacts To Flipkart's Big Billion Day Sale