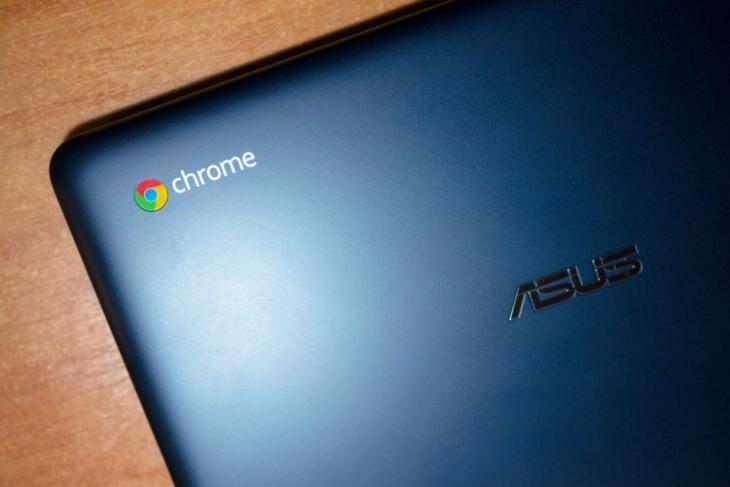 Google has been steadily pushing Chrome OS a step closer to resembling its well-known Android experience. The search giant previously made it easier for Chromebook users to install Android apps, but it's now testing out UI improvements in the wake of the recent release of the first developer preview of Android P.
As you can see in the image below, first posted on Reddit, the quick settings window on Chrome OS is currently undergoing a revamp to make it resemble Android P's newer UI changes. The icons in the quick settings look quite similar to rounded notification icons introduced in Android P's developer preview.
The circular shape of quick settings icons, as well as the blue color to indicate toggle state, certainly remind you of Android P, if you got a chance to see it. There are no significant changes in the functionality, however, it does assure us of Google's commitment to making their desktop OS more familiar to the masses.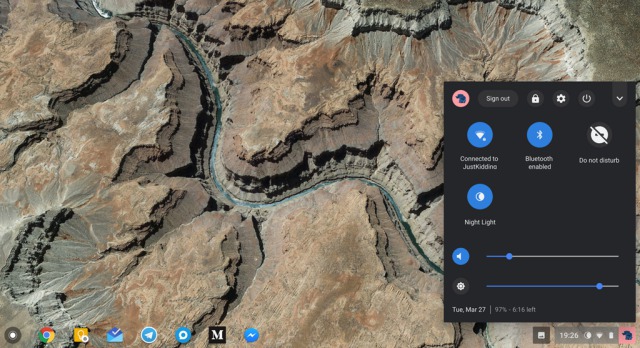 This redesign is currently hidden and available solely in the developer channel of Chrome OS 67 and can be accessed right away by tinkering with the flags. You can navigate to a new Chrome browser window, type in chrome://flags and enable the "#enable-system-tray-unified" flag to notice the redesigned settings pane on the left.
This redesign, though surprising, falls in line with the recent leaks and rumors which have suggested that Google is already testing Android P on Chromebooks. The search giant did never update Chrome OS to Oreo and most of them run Nougat but we hope to see all the upcoming Chromebooks better integrated with the latest version of Android.
This has also become important since Google is now facing a newfound threat from Apple, who just recently debuted an updated 9.7-inch iPad for schools. This clashed with Acer's Chrome OS-powered tablet launch as well. So, who'll make their into the hands of more children (or teens) is still unclear.