Emails have evolved to be one of the primary sources of communication for businesses over the past decade. It helps people reach out to brands, schedule meetings, stay organized, and boosts their productivity. Despite all those advantages, maintaining a zero unread inbox can be quite tiresome as it takes a lot of time to check and reply to emails. Here is how a Chrome extension named Reply Ninja, which makes replying to email super easy.
As the name hints, the Chrome extensions simplifies the process of replying to emails. Instead of selecting, copying, and pasting sentences in a mail for quoting it, you can simply click on it to add it to the reply box. You can then type your reply underneath the highlighted sentence. Sounds cool, right?
I'm sure this extension will help a lot of people whose daily routine involves checking and replying to a lot of emails. Here is a sample image of the extension in action. (P.S: It is never a good idea to reply to an email that says no reply in it).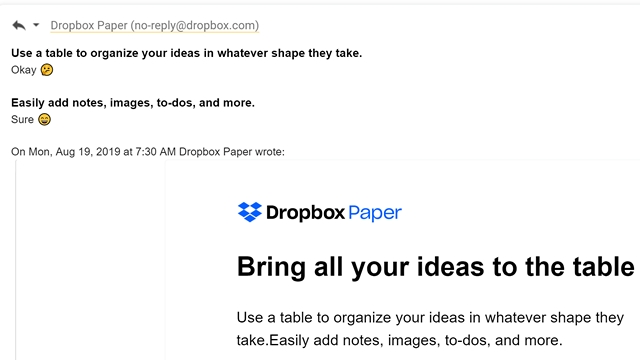 You also get an option to tweak the appearance of the quoted text. There are three formatting styles to choose from. The first style adds a normal bold to the text while the second one shows the quoted text in blue color and the third style adds a blue colored border to the quoted text just like the blue bubbles on Facebook Messenger. Take a look at the image below for better understanding.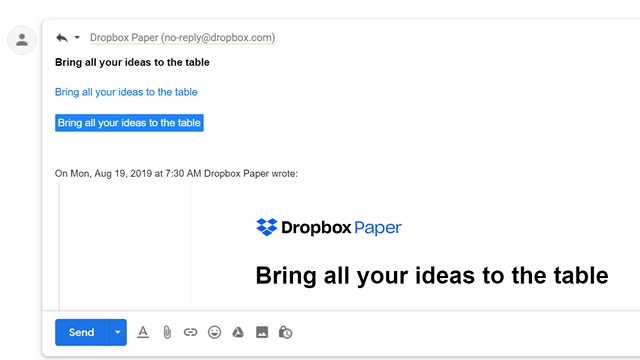 The developer has also added a video demonstrating how the extension works. Check out the video below if you're interested.
https://www.youtube.com/watch?v=-xYVO9m5O-8
The extension works only for Gmail as of now and so, other users depending on Microsoft Outlook and Yahoo Mail are quite out of luck here. We hope the developer adds support for more email platforms in the future.
Download Reply Ninja