After the "BatteryGate" fiasco, Apple released a new feature that shows users the battery health of their iOS and iPadOS devices. It included the same battery health feature on Macs with macOS Big Sur. And as much as I hate Apple for hiding its practices, I am happy that users can now check the battery health of their Apple devices.
I love this new feature, and that's why I am so sad that Android still doesn't support this feature natively. I don't understand why it takes companies a lawsuit to provide more information to users of the devices that they own. Thankfully, OnePlus is not waiting for Google to release this feature. In this article, I am going to show you how you can check battery health on OnePlus devices.
Check Battery Health on OnePlus Devices
To check battery health on your OnePlus smartphone, we will use the OnePlus Diagnostic app. The app comes pre-installed on the newer OnePlus devices. But if it's not available on your device, you can manually install it. For this article, we will assume that the app is not installed on your device to cover all the bases. With that said, here are the steps:
Note: Make sure that install unknown APK is enabled on your phone. To do that, go to Settings -> Apps & notifications -> Special app access -> Install unknown apps, and enable the feature for the browser that you are going to use to download the APK.
1. The OnePlus Diagnostic app is not available on the Play Store, so we are going to sideload the app. To sideload the OnePlus Diagnostic app, click here to download the APK.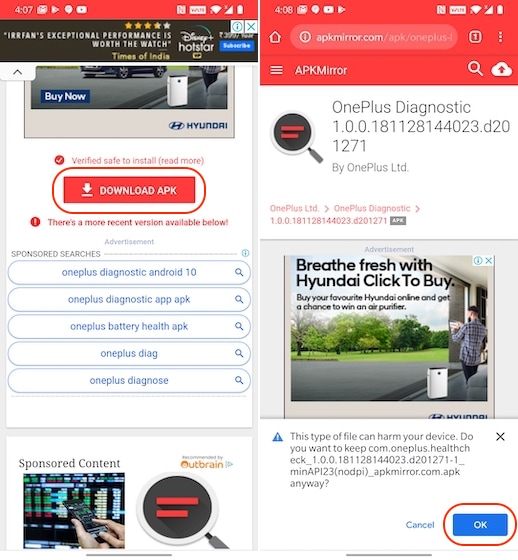 2. After the download is finished, tap on the APK and confirm to install it.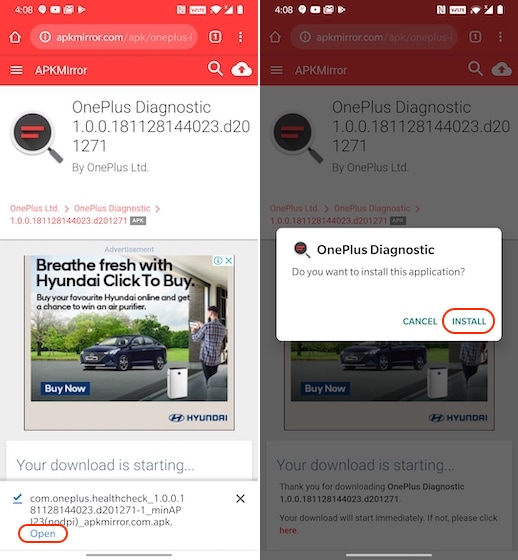 3. Launch the app, and tap on the "View battery status" option. Here, you will see your phone's battery under the "Battery state".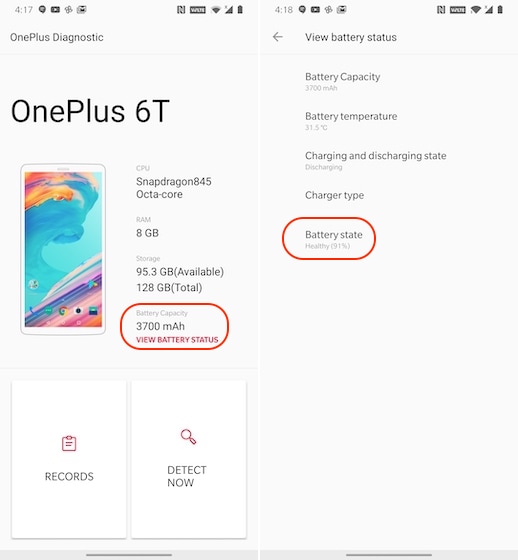 Know When to Replace your OnePlus Smartphone's Battery
This is a handy feature that will help you know when you are due for replacing the battery on your OnePlus device. If the status is showing healthy or normal (above 80% capacity), you don't need to replace your battery. When it starts showing poor ( or below 75%), you should seriously consider changing the battery for maintaining the performance and longevity of your device.
The app works on all the OnePlus smartphones that are running Android 6.0 or above. That means it will work on all the OnePlus smartphones released including and after OnePlus 3. So whether you are using OnePlus 5, OnePlus 6, OnePlus 6T, or the latest OnePlus 8 Pro, it will work.
Check your your phone's battery health and let us know if yours require a change of battery or not.