Call Screen was one of the most remarkable features introduced with the Pixel 3 duo, which lets the Google Assistant answer your incoming calls to ask what the caller wants and also shows a real-time transcript of the conversation. After arriving on the Pixel 2 and Pixel 2 XL back in November, it appears that Call Screen is now being rolled out for the first generation Pixel smartphones as well.
Multiple users on the r/GooglePixel Reddit thread have revealed that they are now seeing the Call Screen feature on their first generation Pixel smartphone, however, the option to see a copy of the transcript after ending the call has not been made available yet.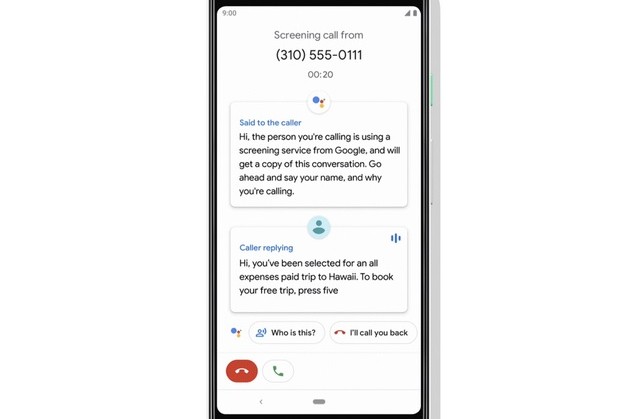 The feature is now available on the Pixel and Pixel XL duo, but it appears that Call Screen is only available to a small circle of users based in the United States. I checked the Google Phone app on the first generation Pixel at Beebom and can confirm that the feature is not yet available in India. Moreover, Google is yet to reveal any official information regarding the wider release of Call Screen for the Pixel and Pixel XL outside the United States.
One Pixel user wrote on Reddit that Call Screen's availability is server side, something which was confirmed after talking to a Google Support executive. It is also worth noting that Pixel or Pixel XL users in the United States who have received the feature don't have the option to view the transcript after the call has been disconnected. Google recently confirmed that transcripts of all calls screened using the Google Assistant will now be automatically saved, a feature that will first arrive as a beta for Pixel 3 users in the United States.
---