Bumble has been making some big strides in the business, giving a tough competition to Tinder. Well, the app has now arrived in India after roping in actress Priyanka Chopra as a partner, advisor, and investor.
Founder and CEO of Bumble, Whitney Wolfe Herd made a public appearance earlier this week in Delhi along with Chopra to introduce the so-called "feminist dating app" to Indians.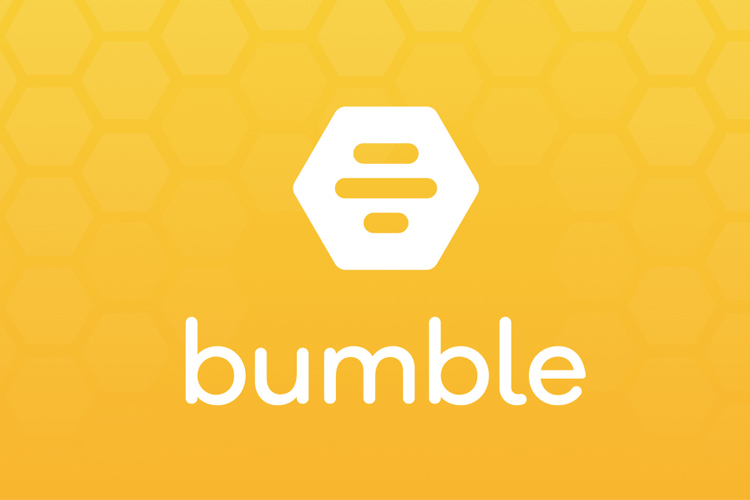 There's a lot of hype surrounding Bumble in India, so I understand if you want to install and take it for a spin. In fact, I decided to try out the app myself (purely for educational purposes), so let's see if I can help you get started.
Just like Tinder, Bumble is an app only service. So, you have to install the app in order to get started. There's no way around it. You can download Bumble from these links below –
Once done, you can open the app to get a quick tour of the app itself. You can use Bumble to either find dates, friends, or just for networking. I went with Bumble date option, because that's mainly what I wanted to check out.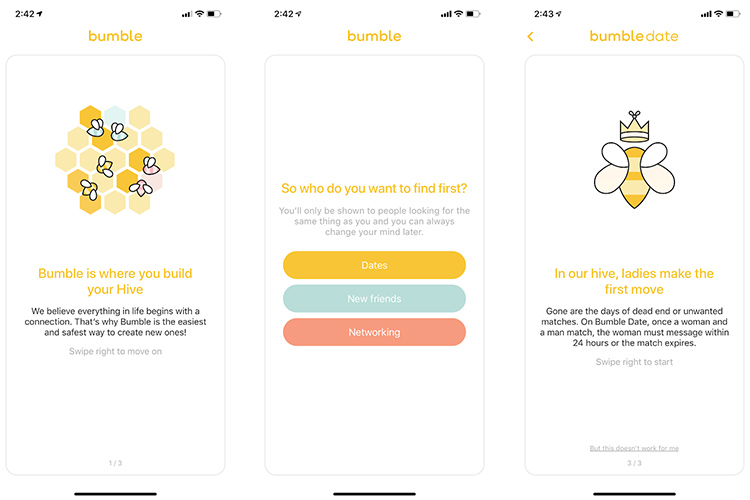 The reason why Bumble is said to be a feminist dating app is because it lets the "ladies make the first move". Yes, on Bumble, once a man and a woman match, the woman must send the first message within 24 hours. After that, the match will expire, and you'll have no chance to interact with that person again, unless, you match again, of course.
There are a few things that you'll have to do before finding a date on Bumble, though. First off, it is important that you set up your profile. Once you add your photos and fill out your bio, Bumble will ask you things like your purpose on the app, zodiac sign, height, etc.
Bumble also has something called Move makers, which basically lets you select a question that will be visible to the person on the other side. It includes questions like Ideal Sunday plan, Nightclubs or Netflix, etc. Yes, the basic ice-breaking questions.
Most of Bumble's revenue comes from paid features such as Boost, Coins, etc. Here's a quick look at the pricing –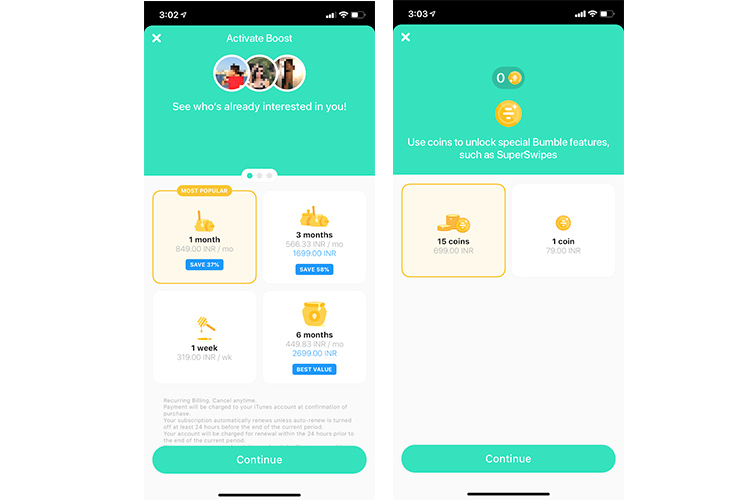 Now that you have a decent idea about the app itself, it's time to get swiping. Just like Tinder, Bumble will show you potential matches in and around your area. You can Swipe left to reject a suggestion or Swipe right to show your interest.
You can also purchase 'SuperSwipes' to show that you're really serious about the person. Each SuperSwipe will cost you a Bumble coin, so this is essentially a premium feature that's meant to be used if and only if you are serious about talking to the other person.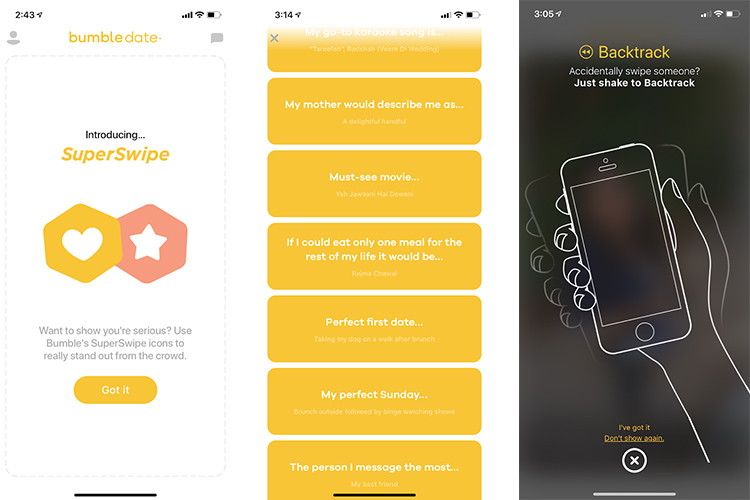 In India, Bumble will go head-to-head with apps like Tinder, Truly Madly and OKCupid. So, it is safe to say that it is trying to enter a market that's already populated by a ton of dating.
However, I think a lot of girls and women will try Bumble mainly for its feminist approach. So far I've been enjoying my time with this app. It's too early to pass a judgement on Bumble, but I'll continue to use it and report back with any interesting features I find.
---