Don't you just hate it when you have to disconnect a Bluetooth headset from one device and connect it to another, or when you lose signals or experience jitters while moving away from the connected smartphone or laptop? For the same reason, I still dig wired earphones despite Apple's death sentence for the headphone jack. Out of my affinity and curiosity for deviance of sound with different equipment, I'll be taking a look at the Brainwavz DELTA wired earphones (Rs 1,699 on Amazon) which come with the boon of universal compatibility thanks to the standard 3.5mm plug.
The Brainwavz DELTA wired earphones come with the benefits of a great build quality, two-year-long warranty, a gold-plated headphone plug for better clarity, a hard case to easily carry the pair of Brainwavz earphones with you. Let's start by taking a look at the box contents of the headset.
Box Contents
The earphones, as well as other contents, lie nested within the hard case provided inside the box. Apart from the hard carry case, one can find the following things inside the packaging: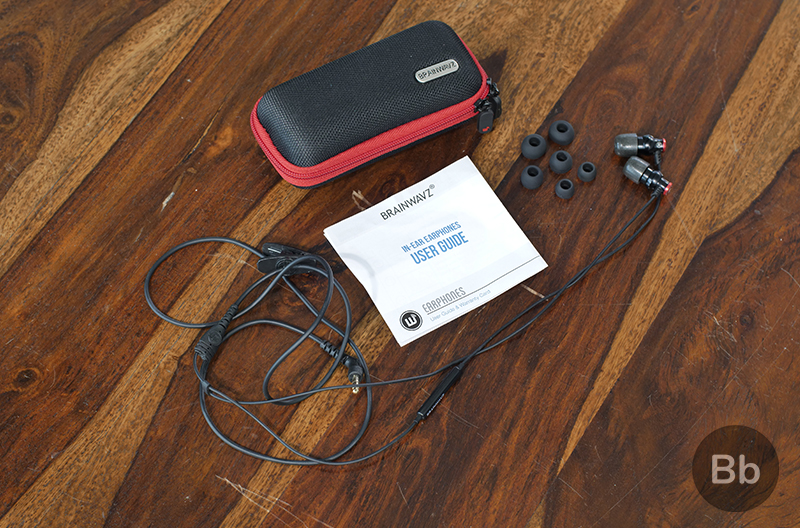 Brainwavz DELTA wired earphones
Shirt clip
Small, medium, and large Silicone ear tips
Standard Comply Foam ear tips
Instruction manual and warranty
Build and Durability
Besides a compelling sound quality, the durability and the quality of manufacture play a big role in deciding for a wired headset. Having lost multiple pairs of earphones to my clumsy habit of pulling them out of my pocket recklessly or moving with the earphones still attached to my laptop, I personally prefer to not compromise in terms of build. To my pleasure, the Brainwavz DELTA earphones do not disappoint me in this respect.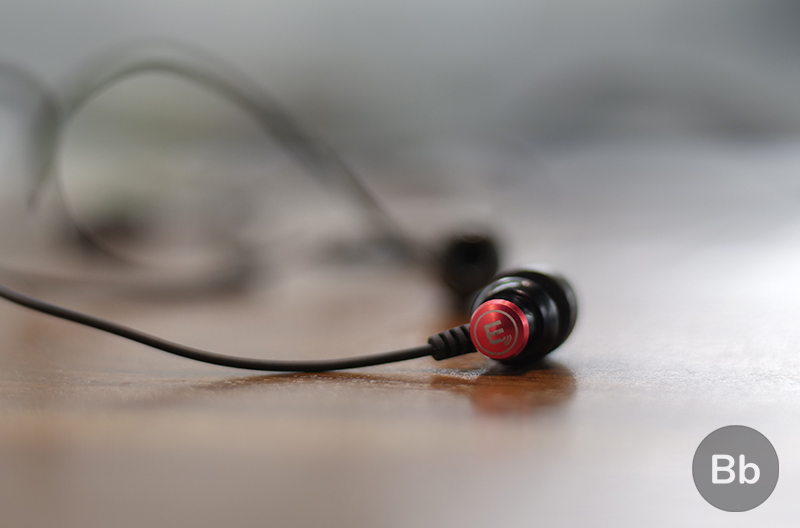 The pair of earphones is built very solidly with no sign of fragility. Each of the earbuds has an attractive design with a blend of metals – aluminum, dominantly – used for construction. Next, the Comply Foam ear tips add significantly to the comfort and also enhance the noise cancellation on the Brainwavz DELTA wired earphones.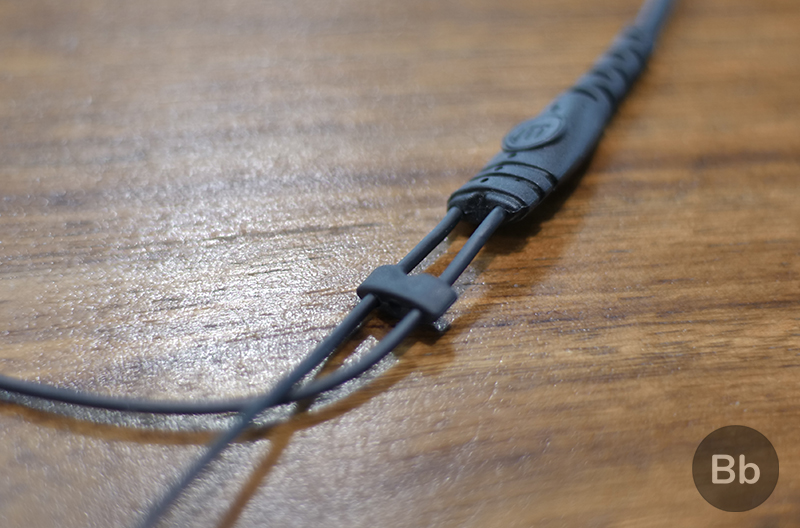 The rubber sleeve keeps the two ends of the wires together and can be used to change the length of the earphones depending on the users' requirement. Moreover, the shirt clip might be a sight from the past but it is still useful in holding the headset in place, especially when you're exercising.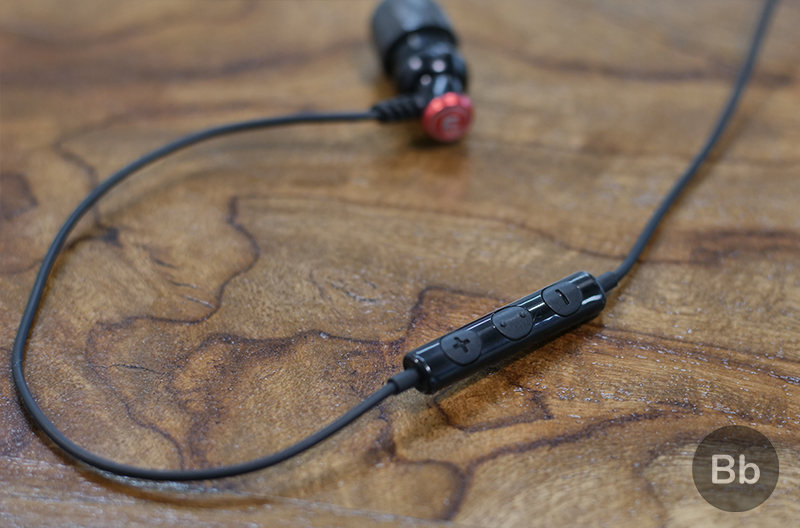 Lastly, the left side of the earphone comes with an in-line remote control which houses a microphone and buttons for play/pause, volume up, and down. The play/pause button can also be used to shift to the next track – just like other headsets. The remote, too, feels very durable with highly tactile buttons. Now, let's move ahead to see how the headset performs.
Sound Quality
From a variety of genres of muzak to extensive gaming and watching sitcoms, movies, and other videos, I've ditched all of my headsets to rely solely on the Brainwavz DELTA wired earphones. And boy, have I had some good experience. The one thing I feel awestruck by is the resilience of the 8mm drivers used in these earphones. I've subjected the earphones to screechingly high volumes and have heard no sign of distortion or disturbance.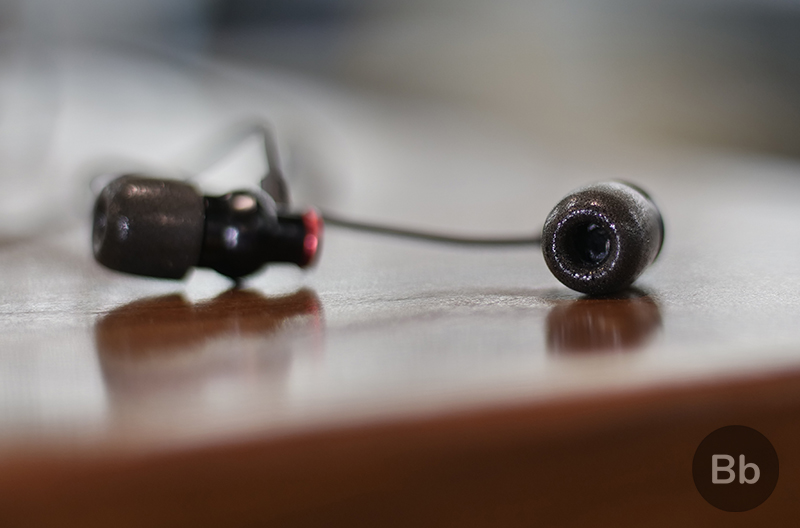 The accuracy of sound in itself comes second here and is not something very impressive and I'll explain why. While the acoustic structure of the sound remains very much intact, music sounds overwhelming and less clear when there's a variety of instruments. Sadly, changing the volume does not alter this and the frail overdrive continues to blanket the clarity of the audio.
The effect is more pronounced when listening to songs with high bass and I'm sure this is clearly not a sign of a proviso for extra bass. The amount of bass is decent but it is no sense meant to throb your eardrums. The mids are great as long as you opt to listen to drums but drown your experience when it comes to vocals. The treble does not mess up the overall sound experience but it does not substitute the unsavory experience.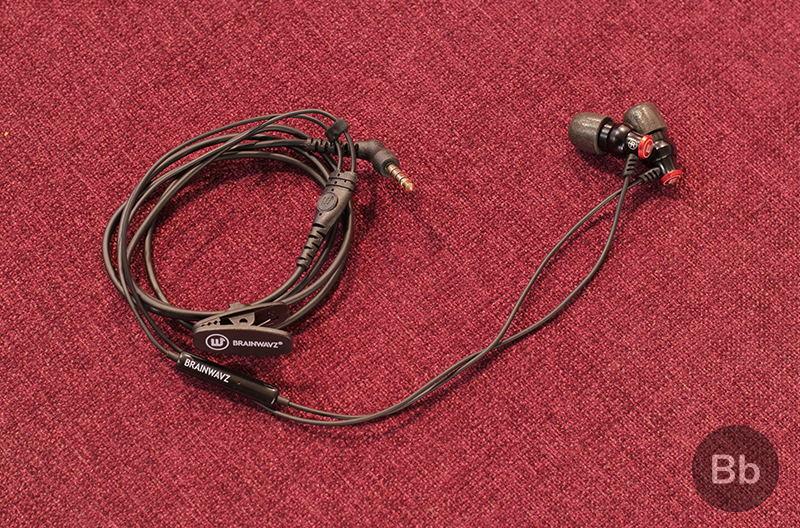 With that said, I loved how the Brainwavz DELTA handled parts of songs in which the sound swings between left and right channels. It also handles parts with echo very well – given that one sound is isolated. Dialogues and narratives were easily acceptable but movies with elaborate background score might not be very pleasing. In terms of calling, the quality of mic has been appreciable with lack of any distant background noises.
My playlist for this music test included John Mayer's Gravity, Porcupine Tree's Every Home Is Wired, Tool's Prison Sex, Shikwa/Jawb-e-Shikwa from Coke Studio's latest season, DJ Snake's blockbuster Magenta Riddim.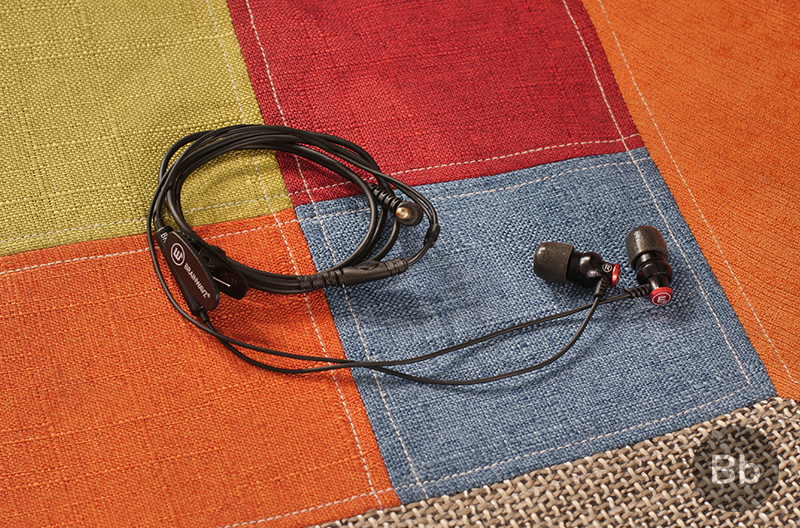 Noise Cancellation – Does Not Live up to the Promise
In terms of isolation and noise cancellation, the Brainwavz DELTA wired earphones do not perform as claimed. In case of both – the Silicone and the Comply Foam ear tips – there was insufficient sound isolation and I could easily hear background noise creep in while changing of tracks, listening to narratives or speeches, and while gaming. This dampened the overall experience of using the earphones.
Brainwavz DELTA Wired Earphones: Jack of All Trades
From my experience with the Brainwavz DELTA earphones, I tried hard but could not fall in love with the earphones when looking from any angle except their comfort. The sound is clearly above average but if you're an audiophile, your affection is likely to dwindle away very soon.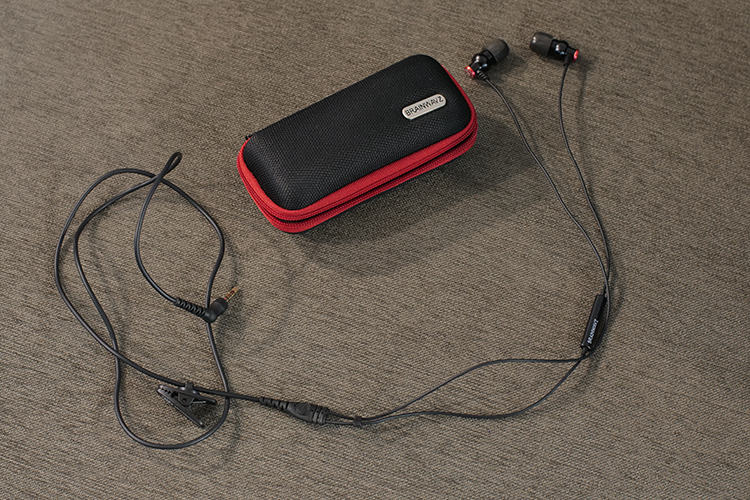 But, the earphone is not just bad and has some appreciable features. Here's a sum up of the various aspects of the Brainwavz DELTA that should attract or dispel you.
Pros
Promising and durable build
Accurate microphone and tactile remote
Hard carry case
Overall balanced sound
Cons
Imperfect sound and unsatisfying clarity
Sounds slightly muffled
Brainwavz DELTA Wired Earphones: Short of Perfect
The Brainwavz DELTA make for an appreciable audio flavor if you're looking to satisfy the audiophile in you, we have nothing but disappointment for you. Of course, that seems to drown once you consider the price of the earphones. Priced at Rs. 1,699, the Brainwavz DELTA wired earphones are among the good sounding pair of earphones in the market.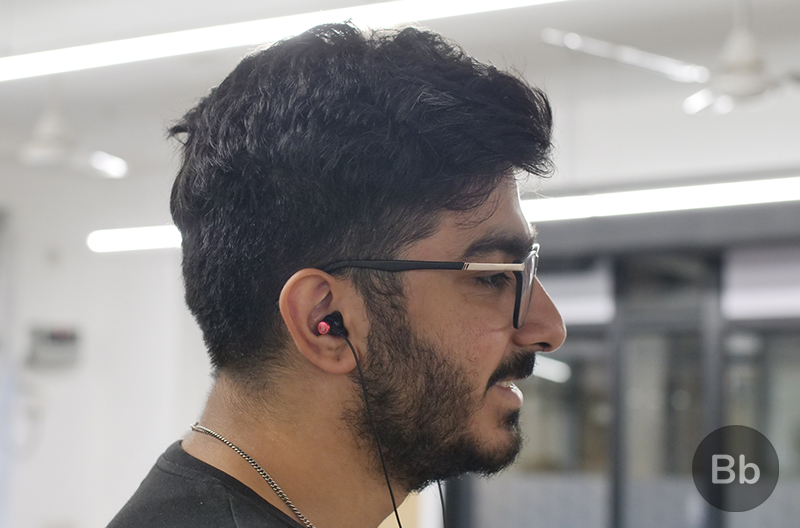 But if you can compromise in terms of the build of the headset, I'd recommend you to also take a look at Sennheiser's CX 275 (Rs 1,492 on Amazon) which sound exceptionally well for the price but seem very fragile or the Sony MDR-XB55AP (Rs 1,990 on Amazon) if you're looking for a punchier audio and clearer bass and are okay with stretching your budget a bit.
Buy Brainwavz DELTA Wired Earphones from Amazon (Rs 1,699)
REVIEW OVERVIEW

SUMMARY

Build to survive tension and shocks, the Brainwavz DELTA is a great buy for you clumsy ones. With the earphones, you get great call clarity and decent audio while listening to music. But audiophile better keep away!