Before the current-gen anime like Chainsaw Man, Jujutsu Kaisen, and Demon Slayer, there existed the Black Clover anime, which was seen as the next big thing in the shonen genre. Its fantastic story, action, characters, and more earned it tremendous popularity. As a result, it is incredibly popular among anime fans and is highly recommended (even by our Editor). Therefore, if you plan on watching the Black Clover anime but are not sure if you should skip the fillers or not, don't worry, as we have you covered. We have compiled this detailed filler guide to help you get the most out of your Black Clover viewing experience. Continue reading to check out the Black Clover filler episode list.
List of Black Clover Filler Episodes (2023)
Fillers, as we all know, act as a break from the manga's main canon story. So, most fans (especially manga readers) dislike filler episodes as they show up in the middle of a major arc and upset the continuity. As a result, they can ruin your watching experience. However, there are also some fillers worth watching after you complete the anime. While we have included all the filler episodes that you could like, it's entirely up to you whether you choose to watch or skip Black Clover fillers.
What Is the Story of the Black Clover Anime?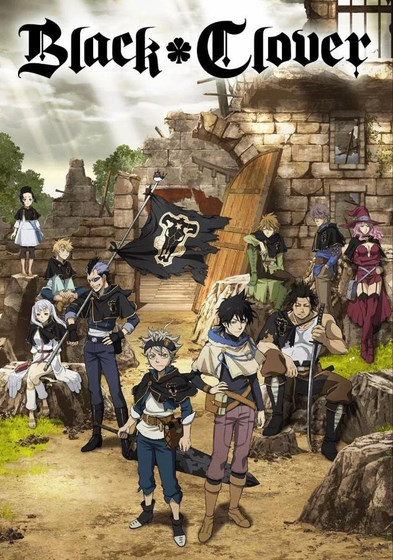 The story of Black Clover revolves around two characters named Asta and Yuno, who are orphaned and grew up together in a church. These two get along great and have an unbreakable friendship. They resolve to compete against one another to become the new Wizard King. But, there's a huge catch. Asta is unable to wield magic of any kind, while Yuno can do so at a significant level.
There are a total of 170 episodes of the Black Clover anime released to date. Out of which, 17 episodes are reported to be fillers (10% of anime). Thus, Black Clover has the least amount of fillers, unlike Naruto filler episodes or Naruto Shippuden fillers. It also doesn't have back-to-back fillers as we saw in our One Piece filler arcs list. With that said, you can easily skip/watch the entertaining fillers as you wish. The Black Clover filler list is right below for you.
Black Clover Fillers: Skip or Worth Watching?
Note: We have only marked the 100% filler episodes in our Black Clover Filler List. There is also a good chunk of anime canon and partial canon episodes in Black Clover anime.
If you don't mind taking some time off to learn about the fun side of the main characters and supporting characters, all of the filler episodes marked as "Watch" are said to be entertaining by fans. You may omit the ones marked as "Skip," saving you some precious time.
Filler Episodes or Arcs Title
Episode Numbers
Should You Watch or Skip it?
Path
29
Skip
The Secret of the Eye of the Midnight Sun
66
Skip
The battle to the Death?! Yami vs. Jack
68
Watch
Clover Clips: The Nightmarish Charmy Special!
82
Skip
Nero Reminisces Part 1 & 2
123,124
Skip
Return
125
Skip
A New Resolve
131
Watch
Those Who Have Been Gathered
134
Skip
The One Who Has My Heart, My Mind, and Soul
135
Watch
Various One-Off Fillers
142-148
Watch
Total Black Clover
Filler Episodes
17
Frequently Asked Questions
Does Black Clover have any filler?
Yeah, the Black Clover anime has about 10% of filler episodes, which means there are 17 fillers in a total of 170 episodes.
Can I skip all Black Clover fillers?
Yes! Of course, you can skip all of the Black Clover anime filler episodes if you wish. But if you want to watch some entertaining arcs or episodes, we have marked them as "Watch" in our filler list in this guide.
Which all episodes are fillers in Black Clover?
There are about 17 filler episodes in Black Clover. We have mentioned them all in our guide above.
Black Clover Anime Filler Guide
That's all you need to know about the fillers in the Black Clover anime. We hope we were able to assist you with selecting the filler episodes that are worth watching and skipping the ones that are a snoozefest. Black Clover is a great shonen anime that has attracted a large number of fans worldwide. The anime is currently on a break before it returns for the final season. So one can make use of this time to catch up with the anime and witness the glorious finale. In the meantime, tell us about your favorite character in the Black Clover anime in the comments below.
---
Load More