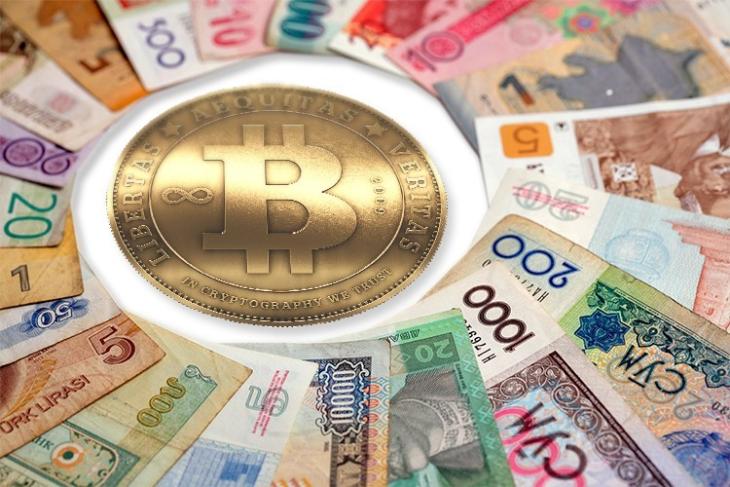 The market cap of Bitcoin Cash hit the $40 billion mark for a brief period on Sunday, helping it surpass Etherium as the second-largest cryptocurrency in the world. At its peak, the currency was trading at around the $2,500 mark, although, it dropped significantly to around $1,300 by the end of the session to slip back below Ethereum's market cap on a day that saw major volatility after the cancellation of the proposed SegWit2X fork. Recently forked from the Bitcoin blockchain by a bunch of dissenting developers, Bitcoin Cash has attracted a lot of attention from global investors and network operators (miners) who had originally supported SegWit2X.
While Bitcoin Cash has been on an upswing, its parent has been mired in controversies of late, and is now worth well below $6,000, down over 25% from its recent high of over $7,800. The world's preeminent cryptocurrentcy rose almost 10% last week as investors heaved a sigh of relief at the scrapping of the proposed SegWit2X, but the relief proved to be short-lived as realizations started setting in that SegWit by itself will not create enough capacity to scale. While Bitcoin Cash is making the most of all the confusion surround its parent, there are skeptics who are still openly questioning the sustainability of the current price trend, given the volatility in the market and the concentration of the trading volumes in South Korean exchanges.
Amidst all the recent cacophony surrounding the cryptocurrency market including the creation of Bitcoin Gold, it is easy to forget that Bitcoin's total market cap in dollars is still more than four times than that of Bitcoin Cash, but given the higher hashrate and recent prices of the latter, it's easy to see why some network operators and market players are trying to get in on the action and strike when the iron's hot. It will be interesting to see, though, if the positivity surrounding the currency lasts long enough.