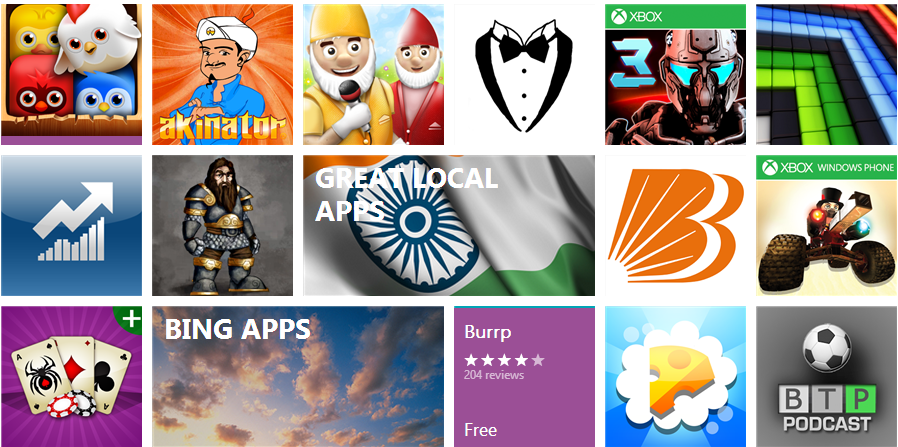 The Windows Phone platform is slowly but steadily growing, and while it might not be as big yet to contend the likes of Android, it is getting there. There have been a lot of new additions to the Windows Store this year, and most of them make good use of the great design ethos of the Windows Phone platform.
Here are some of the best Windows Phone apps out this year:
Nokia Pro Cam
This is among the best ever app released for Windows Phone 8 devices but is exclusive to Nokia Lumia 2012 and 2013 devices like the Lumia 1020. The Lumia 1020 is the best Windows device on the market as of now, and it comes pre-loaded with Nokia Pro Cam application which lets you preview the final image even before its clicked. It has a lot of options for pro users such as ISO, Exposure, Focus, Shutter Speed and Aperture. The Nokia Lumia 1020 price In India should be around Rs. 35,000 and most consumers cannot wait for it to become available in the country. While the Nokia Pro Cam app will be available for other devices shortly.
Netflix
Given that Netflix is the most popular subscription service for movies and TV shows, it's not surprising that the Netflix app is one of the best for Windows Phone. The app recently received an update that fixes most of the existing bugs, so now it's even better. With this app you can choose what to watch from thousands of selections. You can also rate TV shows and movies to receive relevant Netflix recommendations.
SEE ALSO : Top Social Apps for Windows 8
Skype
The Skype app has also been around forever, however, like Netflix, it also recently received an update to enhance video messaging. Skype allows you to make calls for free, given that you have a data plan or Wi-Fi. You can also IM, send files, share screens, and send video messages to friends who are offline.
Nook
The Nook app is great because it lets you select from over 3 million Nook eBooks, 1 million of which are free, and read the eBook s on your Windows Phone device. You can alter font, font size, and line spacing. One nice feature about this app is that if you are using it from multiple devices, the page that you leave off at is the page that you begin at again.
Kindle
Kindle also lets you have access to lots of eBooks, over 1 million. You can alter the background color of the book, number of text columns displayed, and font size. Kindle lets you pin your books to your Windows Start screen for easy access. Furthermore, Kindle also is compatible across devices. The page you end at on one device is the page you start at on another.
Bing Translator
Bing Translator is a really powerful translation app that can translate text and images with text. You can translate images with text by simply taking a picture with your camera. The translation is near instantaneous as long as the text in the image is printed and clear. Bing Translator also offers text to speech, which allows users to hear translations in a native speaker's voice.
Adobe Photoshop Express
It's convenient to be able to fix photos on your phone, rather than uploading them to your computer before sharing. This app allows you to do that and it's easy to use. You can add filters, adjust the color, use several auto-fix features, or other basic features, like crop, rotate, and flip. There are add-on packs that you can get to get more functionality, such as the Adobe Noise Reduction Pack.
Bejeweled LIVE
If you're looking for a fun, addictive Windows Phone game, look no further. This is a classic game where the objective is to match 3 gems. This fast-paced game has three different modes: Classic, Diamond, and a Butterfly mode, where the objective is to save butterflies from a spider. This is a game that would be fun for the whole family.
SEE ALSO : List of Windows 8 Keyboard Shortcuts
Hulu Plus
Hulu Plus is another great option for users looking to view TV shows and movies from their Windows Phone device. If you have a favorite show, you can pin it to your Windows Start screen so that you can access it easily.
This year brought about many solid, captivating apps for Windows Phone devices. Windows app development is only going to keep increasing as long as powerful Windows Phone devices keep coming out.