Call Forwarding is a very underrated feature on phones and for people unaware, Call Forwarding is a feature that lets you divert calls to your phone to any other phone. Now this will surely come in handy in situations when you can't take calls or if your phone is unreachable. For instance, you are on a vacation and you want your work calls to automatically divert to your office. So, if you have an iPhone and you're wondering how you can forward calls on your iPhone, here are the ways to do it.
Forward Calls on iPhone Natively
1. Head to iPhone's Settings->Phone->Call Forwarding. Here, enable the toggle "Call Forwarding".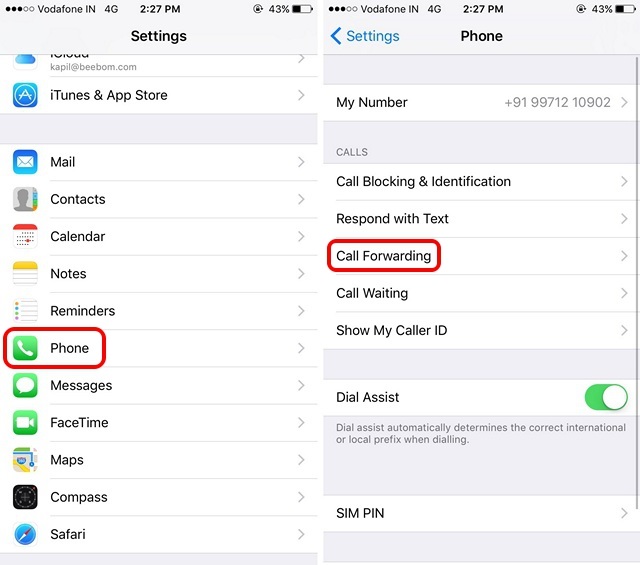 2. Then, enter the number you want to forward the calls to.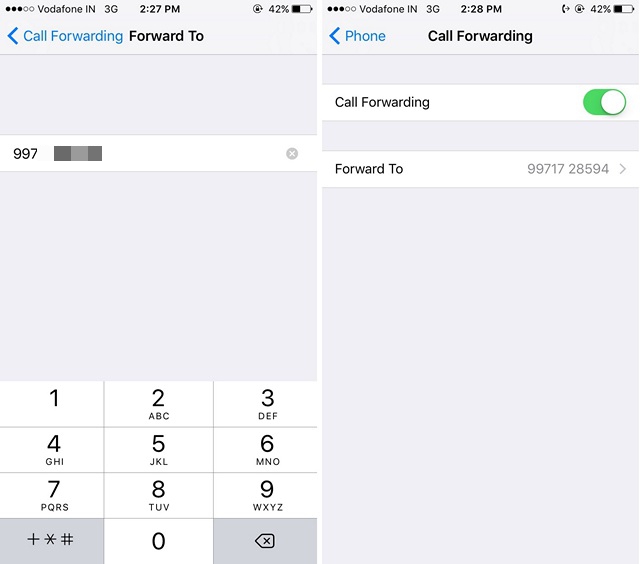 3. Once done, any calls on your number will arrive on the number you entered.
Forward Calls via Third Party App
While it's all pretty simple, iPhone does not let you decide when you want the calls to be forwarded. For instance, Android lets you forward calls when your phone is unreachable, or busy or when calls are unanswered. However, you can use a third party app to get these options. You can use the app dubbed Call Forwarding (Free), which brings you different options. When you choose one of the options, the app copies the USSD code for that particular option that you can then run through the Phone app. While not necessarily a great way, it works.
Enable Call Forwarding using USSD Codes
If you want to manually enable or disable call forwarding without using a third party app , here are the USSD codes you can use.
| Call Forwarding | Enable | Disable or Check Status | | | |
| --- | --- | --- | --- | --- | --- |
| All Calls | *21*[phone number]# | ##21# | | | |
| When busy | *67*[phone number]# | ##67# | | | |
| When not answered | *61*[phone number]# | ##61# | | | |
| When unreachable | *62*[phone number]# | ##62# | | | |
If these USSD codes for call forwarding don't work for you, you can check out the codes for your particular operator from the web and then use it activate call forwarding on your iPhone.
SEE ALSO: How to Forward Calls on Android Without Using Third Party Apps
Divert Calls on iPhone using these methods
Well, those were the different ways to forward calls on iPhone. All of the methods are pretty simple and we are sure you will be able to divert calls with ease. However, if you do face any issues or have any doubts, do let us know about it in the comments section below.
---
Load More