Shooting games are a lot of fun and if you looking for some great shooters for PS4, well, you've come to the right place because we bring you the best shooters for PS4 that you can play right now. If you are already bored of your favorite FPS then fret no more, because you can now enjoy some of the best shooters out there for your PS4, PS4 Slim or PS4 Pro console. Go on and take a look at 15 of the best shooters for PS4 below:
Best Shooting Games for PS4
1. Apex Legends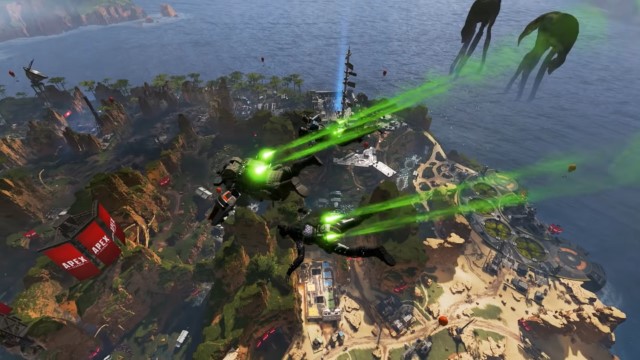 Apex Legends is the latest battle royale game to hit the market and it has taken the world by storm. It boasts of more than 25 million players within a week of its launch, a stat which is elusive for most games released till date. Apex Legends has achieved this by bringing a fast-paced shooter game where players play as one of eight legend characters. There's only a single map at launch however its big and it has everything. From military bases to swamps to mountains to plains, the map makes you readjust your strategies as you move from one place to another. You play in a team of three and each user have to choose a different legend. All the legends have their own unique characteristics and advantages and they are weighted perfectly so one doesn't have a clear advantage over the other. By the way, if you are thinking of playing it, definitely check out our tips and tricks article which will help you get started.
Download (Free)
2. Call of Duty: Black Ops 4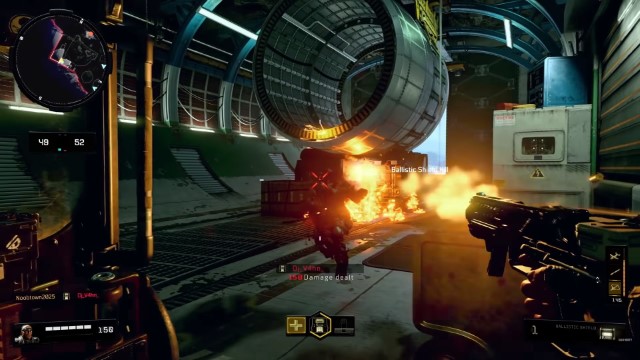 Call of Duty: Black Ops 4 is the fourth Black Ops installment in the critically exclaimed first-person shooter franchise and it takes the gameplay to a whole another level. The game is quite different from all the other Black Ops games that you have played before as it has embraced the new "Battle Royale" genre where you and your teammates fight against other teams to become victorious. It offers a fast-paced shooter experience with enhanced mechanics and gorgeous graphics. The game brings one of the best ground combat experience in the largest map Call of Duty has ever created. You will play as iconic Call of Duty characters and battle through popular settings and form your own tactical decisions to win the match. You really shouldn't miss out on this one.
Download($59.99)
3. Far Cry 5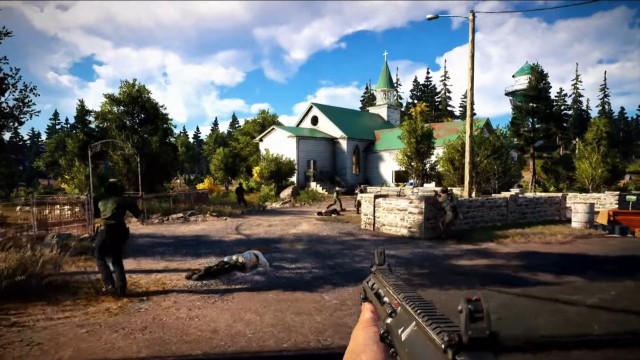 Far Cry is my one of most favorite game series of all point and the new Far Cry 5 game has only strengthened my opinion. While people may argue that Far Cry 3 is the best game of the series, Far Cry 5 has taken that spot for me. The game changes the setting as now it takes place in a fictional Hope City based in Montana, US. The city has been taken over by a fanatical doomsday cult and you will have to infiltrate the city, raise a resistance, and defeat the cult. The new setting offers a vast map and allows players to explore the world in a more thorough and pleasant way. The graphics here enhances your experience and this is one of those games that you will love to play on ultra settings.
Download ($20.99)
4. Battlefield V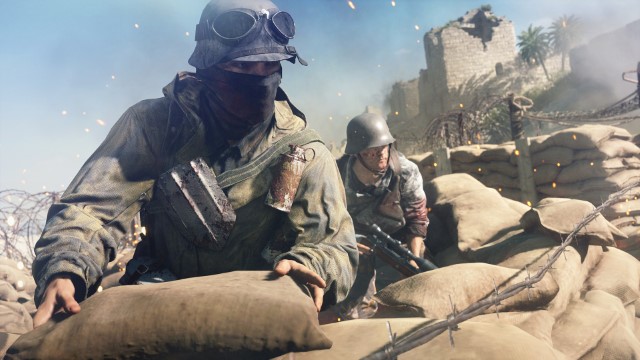 Battlefield V takes you back to one of the bloodiest events in our recent history. You will go back to World War II but this time you will not be alone. You will be able to play with your friends as your team takes on the challenge. Battlefield V also brings a "Battle Royale" mode where you will team with three other players as 16 different teams drop in the arena and fight to eliminate and win the match. The game brings all the popular guns and game mechanics that Battlefield franchise is known for you while upping the ante on combat situation to give you one hell of an experience. Experience Battlefield like you have never before and join your friends to victory.
Download ($29.99)
5. Overwatch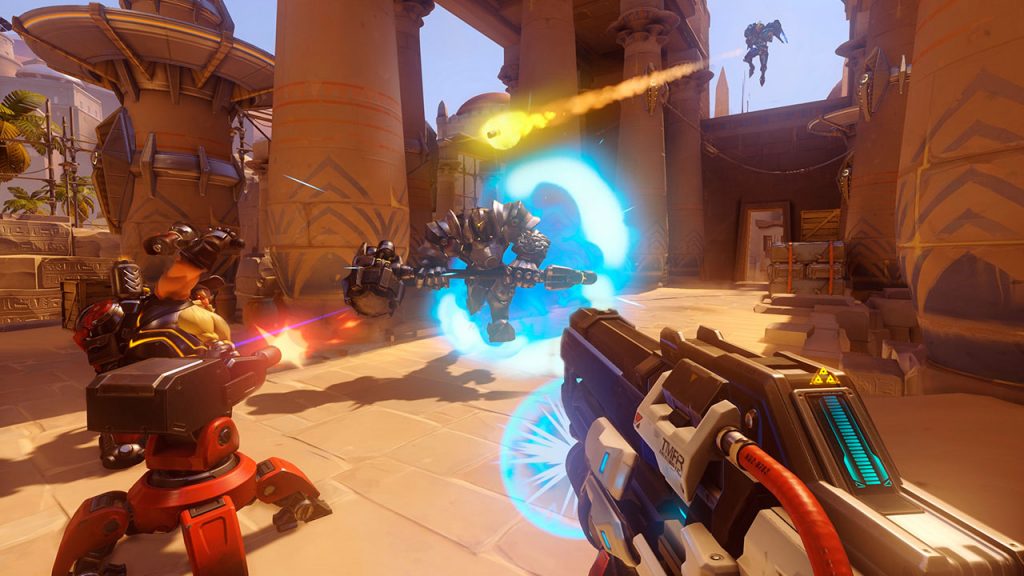 Overwatch is probably one of the best arena shooters for the PS4. This game is the perfect mix of MOBA elements and First-Person shooter which make it one of the most exciting and action-packed shooters out there. OverWatch brings flashy graphics, over the top action, and a fast-paced gameplay that's totally unmatched. In Overwatch, you get to play as a 5 team of 5 and each team has to be balanced. Not everyone can be an assassin because you will need a tank and a healer to keep your entire team safe. So, every team has to be balanced otherwise the enemy will just steamroll you. It's one of the flashiest and vibrant shooters out there right now and if you are looking for the best shooters on PS4 then Overwatch is definitely a must have.
Download ($59.99)
6. Destiny 2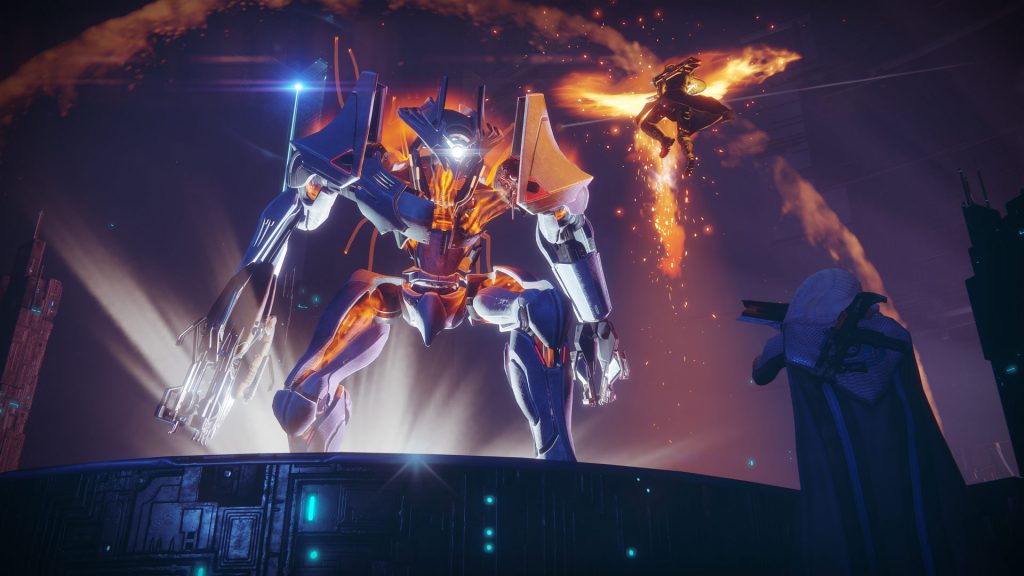 Destiny quickly became one of the hottest selling games when it was first launched. So, it was only natural to expect the same from its successor – Destiny 2. Fortunately, Destiny 2 became even bigger than its predecessor and quickly became one of the best shooters available across multiple platforms including PS4. It's a futuristic shooter with RPG elements set in the solar system. Destiny 2 brings new features to the game including a great online experience and an amazing single-player campaign that surpasses even that of the original game. Graphically, Destiny 2 is gorgeous and actually pushes the limits to the max. If you want an aesthetically attractive shooter with a great mix of RPG elements then Destiny 2 is the perfect game for you.
Download ($41.99)
7. Titanfall 2
The original Titanfall was a great game, but it received a lot of negative reviews because it lacked a single-player mode with no campaign. This led to the game's demise. However, Titanfall 2 brings in a great single-player mode that gives you a great campaign to follow. Titanfall 2 brings you to the Planet Typhoon where a human and his titan are the main characters. Nine different chapters in the single-player mode will keep you absorbed in the storyline of the game. The game offers beautiful design and a great gameplay. If you are done with the single-player mode, you can jump into the exciting multiplayer mode that's the lifeblood of the game. A fast-paced shooter with destructive weapons and on top of all that, you can use skill-based maneuvers to outplay your enemies. Get ready to blast away your enemies in Titanfall 2.
Download ($29.99)
8. Wolfenstein II: The New Colossus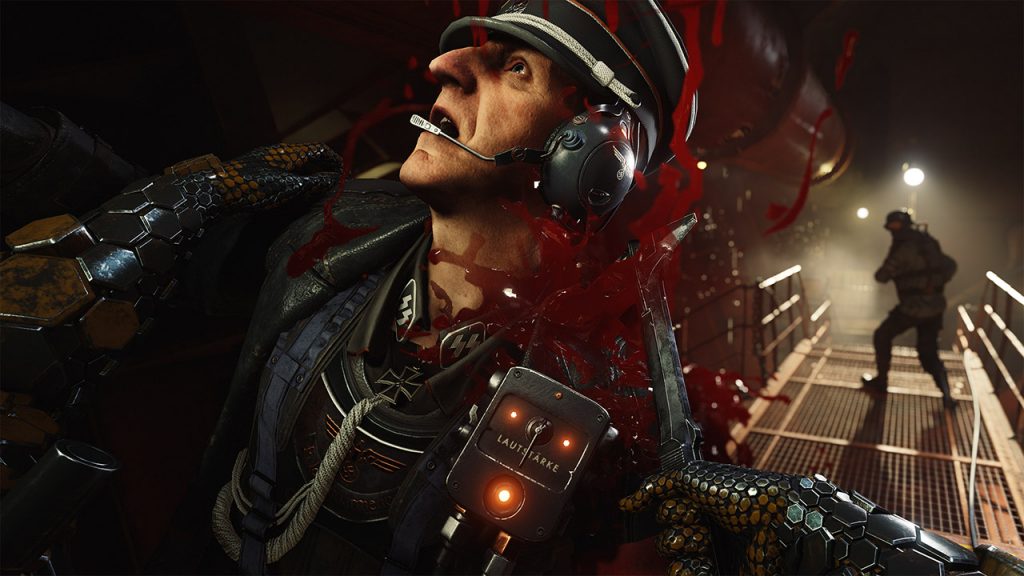 The all new Wolfenstein game is exactly how you do a perfect game. The script is great, the characters have been shaped in such a way that they feel both human and superhuman at the same time and best of all, this game shows you how to tell a real story in such a way that it grasps your attention from the beginning. In this game, you get to slay Nazis and KKK extremists. The fun begins when you get your hands on an axe and start chopping down these bad guys. The game is quite gory and graphics in nature, but that also adds to the overall experience of the game. It's a first-person shooter at the core and the story just reels you in for a long time. If you enjoy a great story with an exciting gameplay then Wolfenstein II is the game for you.
Download ($39.99)
9. Star Wars: Battlefront II
Even though Star Wars: Battlefront II got a pretty bad rep right after its release because of shady loot boxes and in-game transactions. Everybody started hating on EA for trying to rip-off buyers by locking important game content behind in-game purchases, but at least EA quickly learned their lesson and removed these purchases for the time being. Apart from all that, Battlefront II is the perfect sequel to the first game and the gameplay is quite solid. The game received a lot of negative reviews due to the in-game purchases, but when it comes to gameplay it delivers a solid gameplay and a great multiplayer mode where you can be your favorite Star Wars character and wreak havoc on your enemies. Choose your sides in this great game, either be one with the force or join the dark side, it's all your choice.
Download ($59.99)
10. Prey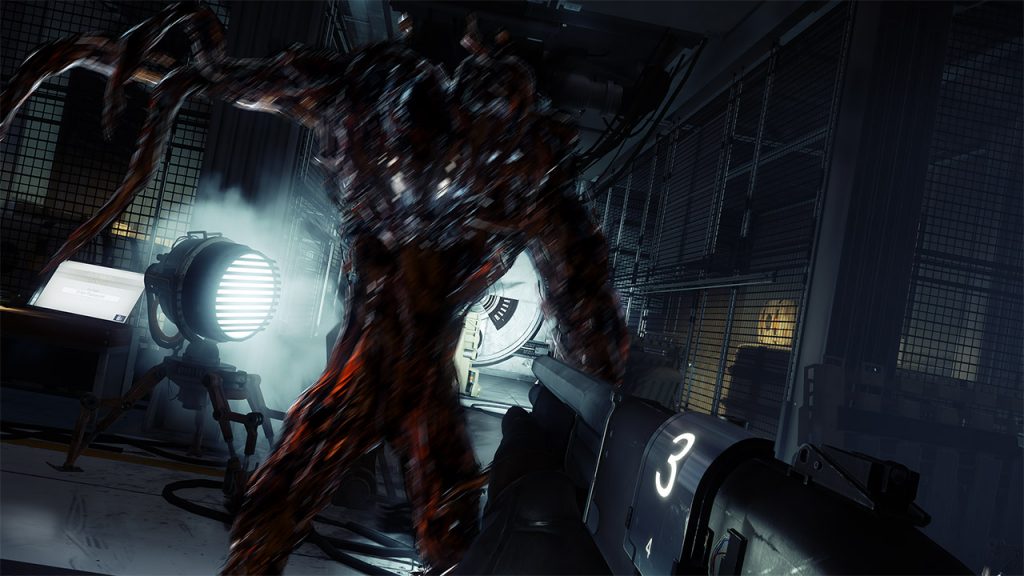 Prey offers a completely unique and astonishing gameplay experience that you won't be able to find in any other shooter out there. Prey is considered a great masterpiece in the Sci-Fi genre and offers an exciting gameplay that will keep you hooked for a long time. The game offers a great first-person shooter experience with a decent mix of RPG elements. The story in the game is quite compelling. It quickly absorbs you in and you will find yourself playing all the side-quests and the main missions. If you are looking for a shooter that offers solid gameplay and a great RPG mixture then Prey is the game you should try.
Download ($19.99)
11. Sniper Elite 4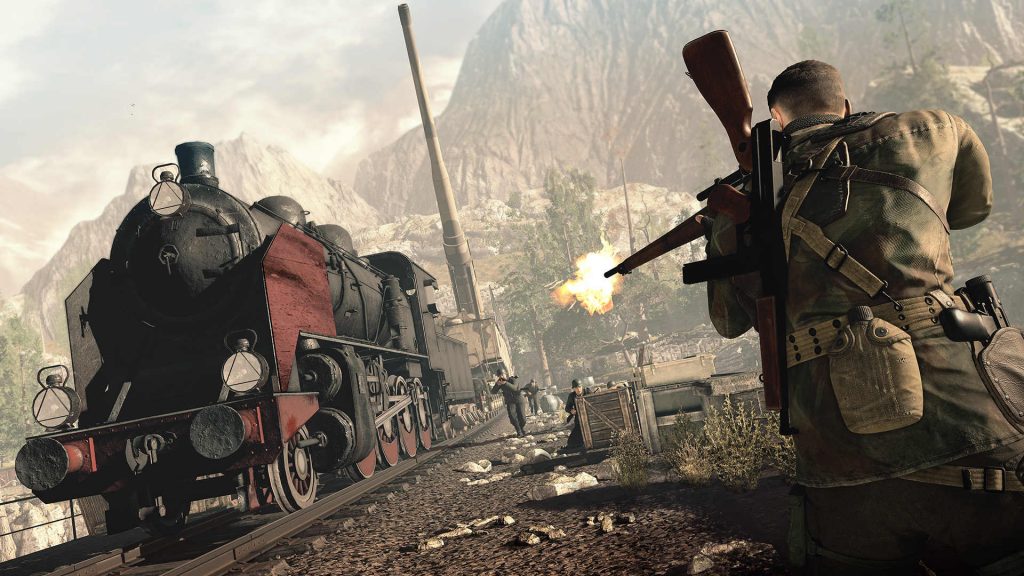 Become one of the deadliest and stealthiest assassins in Sniper Elite 4 and take out your enemies from far away. You will look at the World War II like you have never experienced it before anywhere. Travel around the Italian peninsula and hunt down your enemies from afar. The graphics and story may feel a bit bland, but the gameplay offered by Sniper Elite 4 is the best in the series and it will keep you hooked on for a long time. The gameplay has always been the focus of the series and it's been executed so perfectly that it leaves everything inconsequential in the long run. If you want to experience a truly great shooter then Sniper Elite 4 is a must try.
Download ($59.99)
12. Rainbow Six Siege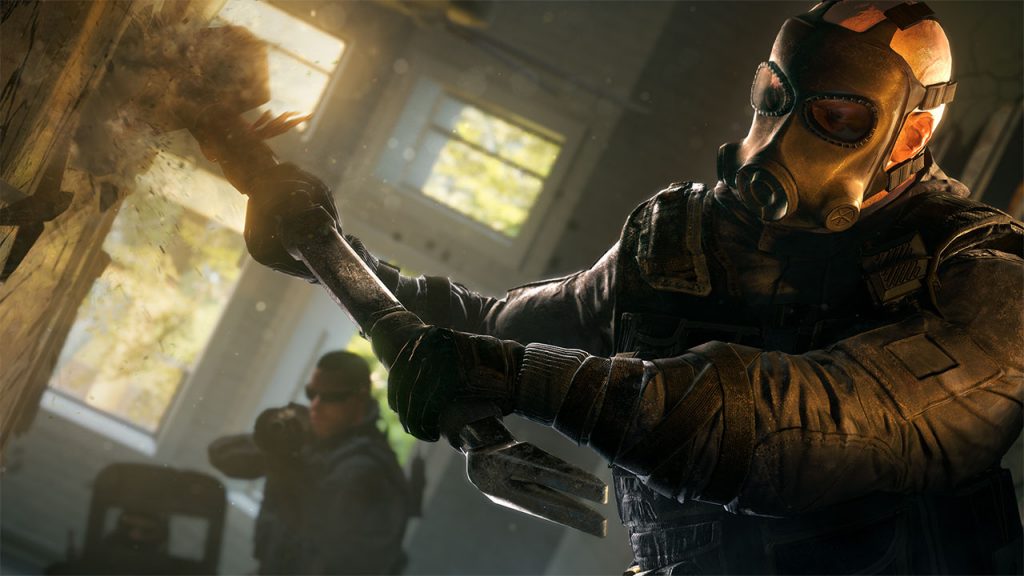 Tom Clancy's action-packed Rainbow Six Siege is truly inspired by real-life counter-terrorist organizations and how these heroes face-off against the deadliest of terrorists in close encounters. The stakes are always running high and tension is at its peak even if you are playing solo. However, the gameplay really shines when you are playing with a solid group with a decent synergy. You get to face-off against terrorists or counter-terrorists depending on your team. Use brute force, cunning tactics, and explosive gadgets to devastate your enemies in this exciting shooter.
Download ($19.99)
13. Killing Floor 2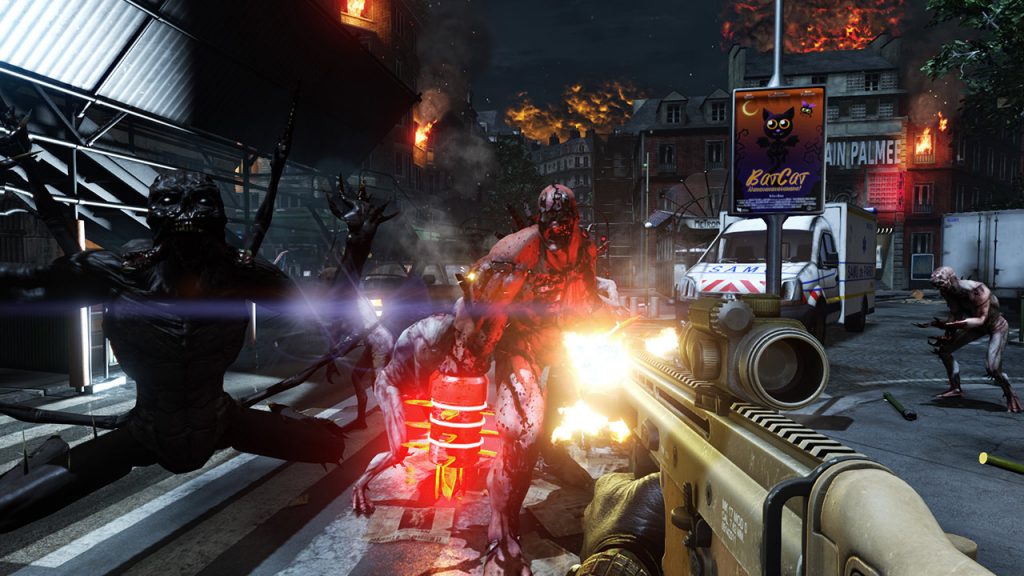 An amazing shooter that offers great graphics and an exciting gameplay that's more fun when you play with your friends. The single player might get bored because it could be a bit repetitive at times, but it's highly enjoyable with a group of friends. The more team mates you have, the more fun you will have in Killing Floor 2. Enjoy the gore and bloody action in this action-packed game. Wave by wave cut down all the incoming zeds and turn everything red. Call up your friends and partner up for this spectacular bloodbath.
Download ($39.99)
14. Doom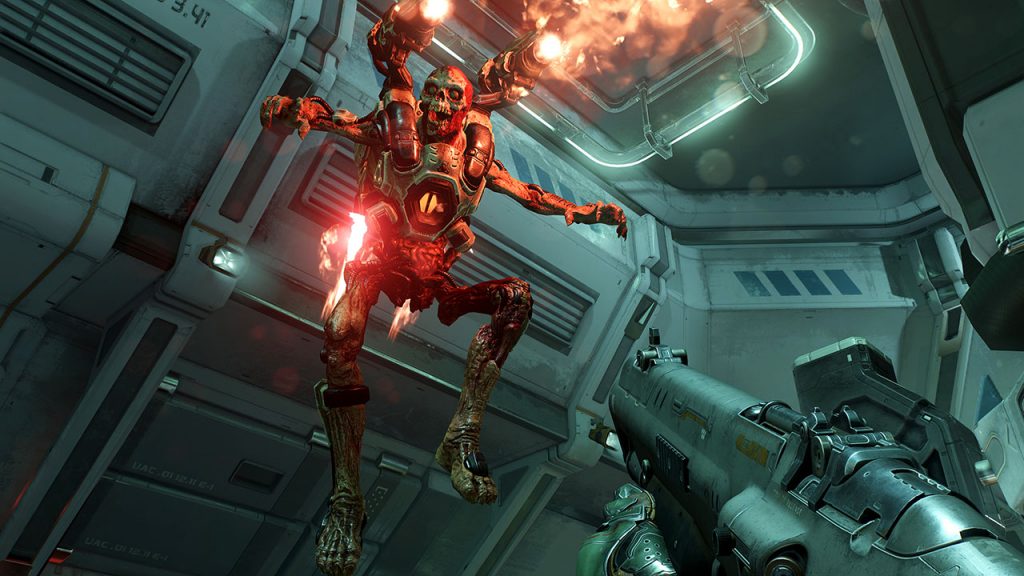 The old-school Doom returns to the current-generation of consoles with a whole new style and challenging shooter experience that will amaze even the hardcore shooter fans. Experience an unending onslaught of powerful demons and destroy them with your arsenal of deadly weapons ranging from powerful shotguns to bazookas. Apart from the adrenaline-pumping single player mode, Doom also offers a plethora of exciting multiplayer modes where you can go up against your friends in an exhilarating bloodbath. Original Doom is still considered one of the best shooters and the return of the game has continued its legacy.
Download ($20.09)
15. SUPERHOT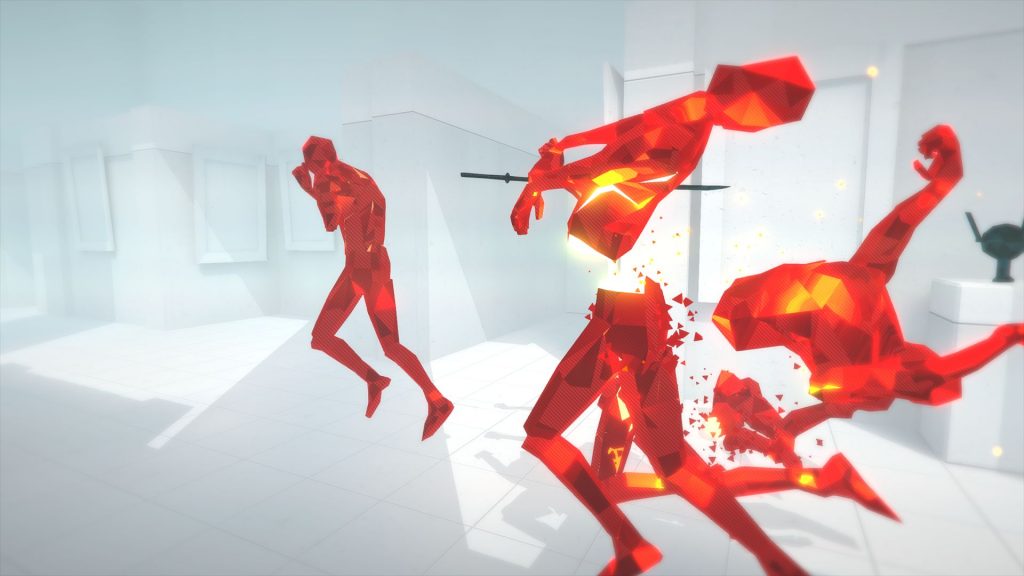 Superhot is one of the most unique and exciting shooters of this generation. It actually blurs the line between tactical shooter gameplay and adrenaline-pumping mindless mayhem. This is a weird and gimmicky FPS that actually does everything right. The gimmicks feel unique and fun when coupled with the authentic gameplay. In this game, the time only moves when you move. It's just you against a horde of enemies, dodging, maneuvering, and slicing through enemy fire in slow motion as if you were Max Payne. There are no regenerating health and no ammo drops, it's just you shooting your way through enemies in style. If you want a unique shooter experience then Superhot is the game to try.
Download ($24.99)
SEE ALSO: 15 Best Single-Player Games for Xbox One and PS4
Play the Best Shooters for PS4
Well, those were the best shooting games for the PS4, according to us. So, if you've been itching to play some of the greatest shooters available on the PS4 then the above-mentioned games should definitely curb your appetite. If you also have some suggestions for best shooters on PS4 then feel free to put them in the comments below.