Red Dead Redemption 2 is a prime example of games that age like wine. Even though it was released over four years ago, RDR 2 delivers an amazing experience coupled with cinematic graphics. Our love for RDR 2 isn't a secret. But going through my fifth playthrough, I finally got the itch to install some RDR 2 mods. If you didn't know, let me tell you the internet is flooded with some excellent Red Dead Redemption 2 mods that make the game an entirely different experience. So if you are like me, you must be vying to try out some amazing RDR 2 mods to amplify your experience. Well, keep your revolver aside and read up on the best Red Dead Redemption 2 mods you can install right now.
Best Red Dead Redemption 2 Mods (2022)
The collection of RDR 2 mods included in this article range from useful and hardcore to borderline hilarious. Furthermore, there is a small requirement you must fulfill to use these mods. To browse all the mods and more, use the table below.
Requirements to Install RDR 2 Mods
Before you begin installing Red Dead Redemption mods on your PC, there are a couple of things you need to download and get your game ready for these crazy upgrades. These are:
1. Script Hook RDR 2
The first thing you need is a library known as Script Hook RDR2. To put it simply, Script Hook is a compilation of workarounds that will let you install RDR 2 mods on your PC without any issues.
To install, download Script Hook (Get) from the link here. Then, extract the downloaded ZIP file and copy the three files in the bin folder to Red Dead Redemption 2's directory. Once done, have fun browsing through the RDR 2 mods below.
2. Lenny's Mod Loader
Some of the mods listed below require the mod manager known as Lenny's Mod Loader (or LML, for short). While nothing complex, LML lets you quickly manage mods and install them without any problem. Like before, download Lenny's Mod Loader (Get) and follow the extraction instructions above, and you are all set.
Best RDR 2 Mods You Should Install
1. Instant Fast Travel
Fast travel in Red Dead is a mixed mechanic. While it does beat galloping away for an hour on your horse, fast travel comes with in-game cutscenes that last a while. Thankfully, there are others who feel the same, and thus, have created a handy mod called Instant Fast Travel.
Like its name, this RDR 2 mod fast travels Arthur instantly to your chosen location. Instead of setting up camp, the mod makes things even easier as you will see the "Instant Fast Travel" option when you lead your horse to that location. Moreover, keep in mind that in-game time passes as it would in normal travel, and you as well as your horse will lose cores too. Download this mod and fast-travel all you want.
Get Instant Fast Travel RDR2 Mod
2. Bank Robberies Mod
By default, it is just not possible to rob banks in Red Dead 2 while in free roam. So if you are hoping to make some extra bucks on the side, this mod is for you. The Bank Robberies mod allows users to rob any supported bank in RDR 2. So rather than waiting for a mission to get more money, all you need to do after installing this mod is to walk into a bank and point your gun at the teller.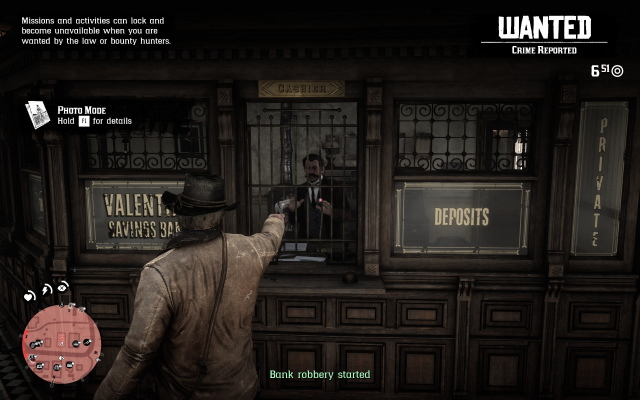 You will see a handy pop-up signifying the bank robbery has begun, and you can go on to crack the safe. Nothing is as delightful as robbing the Saint-Denis bank before the actual mission, right? Download this mod and make some money.
Get Bank Robberies Mod
3. Photorealistic Reshade
While I don't see how you would need to enhance this beautiful game even further, the option is still available via mods. This RDR 2 mod lets players elevate the game's graphics even further.
The Photorealistic Reshade mod does that by enhancing the game's colors, shadows, sharpness, and a lot more. The best part here is that you don't need to do anything after installing it. You should simply see the mod making an improvement by itself. However, like me, if you are playing RDR 2 at 2K/ Ultra graphics settings, good luck finding out the difference this mod brings to the game. Nonetheless, tell us your experience in the comments for this one.
Get Photorealistic Reshade
4. Hot Air Balloon…
Once you are done amplifying Red Dead 2 graphics, why not witness the beauty of the game from the skies? Sadly, the hot air balloon only appears as a part of a mission that doesn't last long enough. And with no official way of accessing one, this handy RDR 2 mod comes to the rescue. The hot air balloon mod lets you spawn one anytime and anywhere. All you need to do is open up the trainer and spawn one.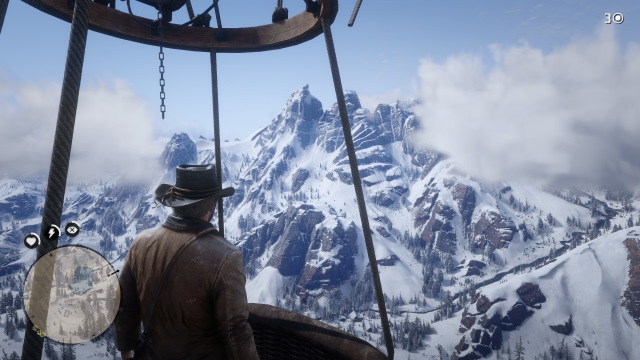 The controls can get a bit wonky at the start, but I got used to them soon enough. It even travels faster than the standard balloon, which is great. You can even spawn multiple balloons, even though you can't use them all at once. Do try going as high as you can and jumping out, though. I know I did. This is one of the best Red Dead Redemption 2 mods I had fun playing with.
Get Hot Air Balloon… Mod
5. Ride with Gang
Riding along the countryside is a special kind of solitude that brings calm to RDR veterans. However, there are times when the trail feels a bit lonely. For all those times and more, this RDR 2 mod lets NPCs tag along with you on this journey.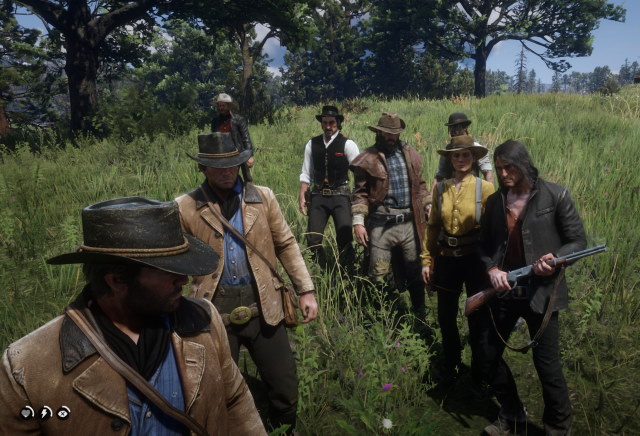 The Ride with Gang mod lets Arthur take members of the Van Der Linde gang along with him. Not only that, you can even bring another Arthur (God knows from which multiverse!?). The chosen members will follow you along the map and even cover you in gunfights if you need help. To spawn the members, press G, and the gang will come calling. Sadly, Micah comes too, so there's that.
Get Ride with Gang
6. Buyable Properties
While I never imagined Arthur as the settling down type, this handy RDR 2 mod lets you buy properties just for that. Simply put, you can go around the map and buy certain houses and even hotel rooms to keep them permanently.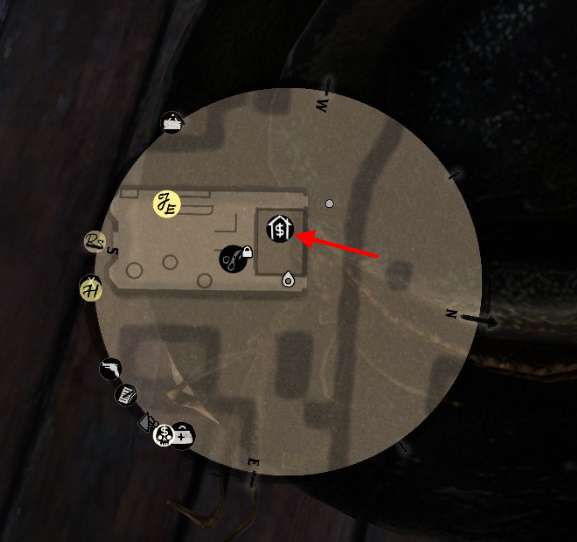 These include a variety of locations, including Valentine, Rhodes, Saint-Denis, Ridge View cabin, and more. You can even outfit your house with a weapons locker to store your arms and ammunition. To buy a property, look for the icon highlighted above to know if it's up for sale. However, be warned that the prices are high, so you will need to rob more than a few banks for a house.
Get Buyable Properties Mod
7. Ped Damage Overhaul
One of the most used mods in Red Dead Redemption 2, the Ped Damage Overhaul mod adds a greater level of diversity and humanity to gunfights. While RDR 2 does an excellent job by itself, this mod introduces various new behaviors and animations to NPCs. So when you fight them after installing this mod, they react in even more realistic ways.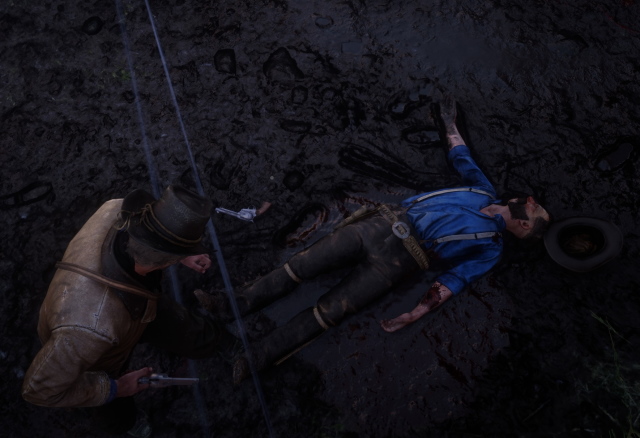 Additions by the mod include people running with hurt legs, moaning and squirming in their own pools of blood, stumbling when hit, and reacting differently when wounded. The NPCs will drop to the ground once their health is too low and slowly bleed to death. I don't need to mention that the mod adds a new level of darkness to the title, so be cautious if you don't want your gunfights to be too graphic. Oh, and did I mention you can turn on friendly fire and shoot Micah too? Being able to do that makes this one of the best RDR 2 mods players need.
Get Ped Damage Overhaul
8. Dynamic Seasons Mod
RDR 2 does have some beautiful weather patterns around the entire map. But certain things like snow can only be accessed when you go to the mountains. This mod adds all that and more by including all four seasons to free roam.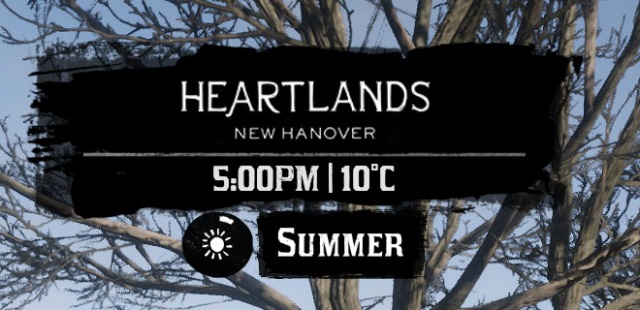 However, the mod doesn't stop there. You have nuances like temperatures, sunset/ sunrise times, and even weather effects. Even the color palettes change around seasons, so each climate brings its own feel. Furthermore, not only does snowfall happen when winter comes, but the amount of snow itself increases around the mountains, which is nice. However, note that each season lasts around 10 actual hours, so be patient to experience them all.
Get Dynamic Seasons
9. Dog Companion
If you are the sort of person who doesn't want their gang trailing behind, perhaps this RDR 2 mod that introduces a dog will fit your needs. The dog companion mod gives Arthur his own personal dog that accompanies him on all his journeys. It will even be nice enough to wait outside if you enter a building.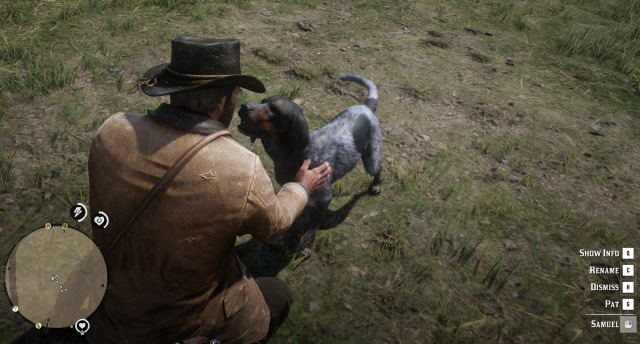 Besides walking with you, the dog helps Arthur in various ways. The dog attacks enemies, helps in hunting games by barking, and even uses its nose to track an animal's scent. Like the horse, the dog responds to Arthur's whistle and will come running if he's in range. Furthermore, the pup also has its health, so be sure to keep it well-fed with hunted meat and protect it from predators.
Get Dog Companion Mod
10. RDR – Contracts
Like me, if you have completed RDR 2 multiple times, you might be tired of the same old missions over and over. Well, this is one of those Red Dead Redemption 2 mods that bring new missions to the title. Like its name, the mod adds over 19 different missions to the game. However, what makes it better is that the added missions are diverse and contain various scenarios with hundreds of different possibilities.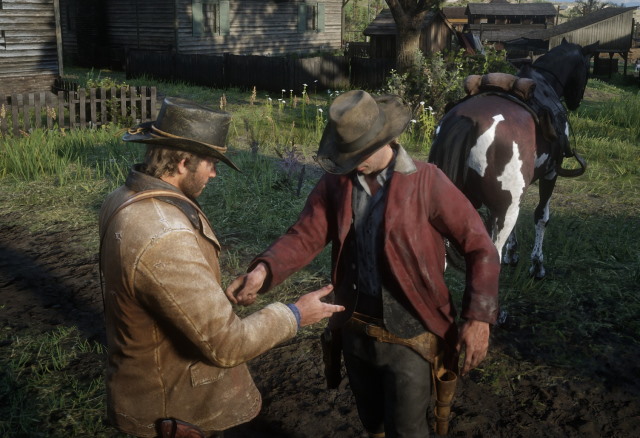 All the contracts are auto-generated and take place over varying locations. All you need to do is look for a shady civilian in cities, and they will hand you the information on your next new mission. The mod even contains optional challenges that you can complete for more rewards. Like the main game, your contract targets will have varying levels of income, making this one of those RDR 2 mods that can help you get rich quickly.
Get RDR – Contracts Mod
11. Basic Needs Mod
Red Dead 2 features a core system wherein your health, stamina, and dead eye cores control your overall state. This mod takes it to the next level by adding even more factors. The Basic Needs mod for Red Dead Redemption 2 introduces five new cores, including thirst, hunger, exhaustion, equipment weight, and even urination.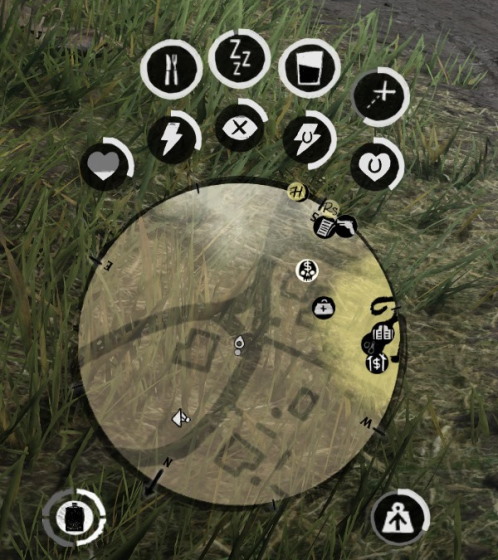 You can even wash up yourself and feel fresh if you wish. Like real life, these cores steadily go down if you don't refill them with their needs. Once drained, the mod brings in penalties like slowing you down. So if Arthur feels thirsty or tired, let him drink and sleep. However, it brings a lot of micromanaging, so make sure you can handle it. If you just want to play the game, I suggest leaving it off and not installing it.
Get Basic Needs Final Cut
12. Open All Interiors
Red Dead Redemption 2 is an open-world game by all means. However, like all games, it does have its limits, including properties you just can't access. This RDR 2 mod changes that by letting users access places that were previously locked behind free roam.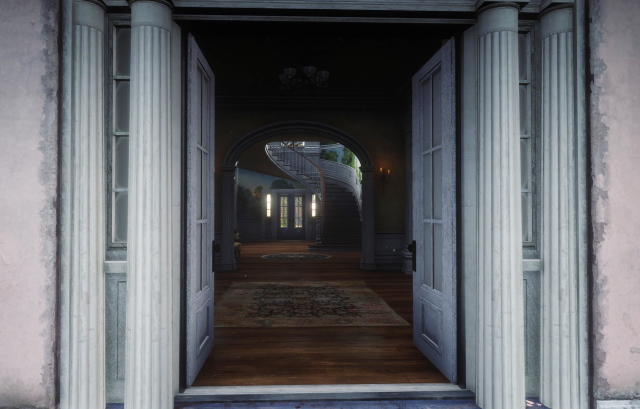 This includes landmark locations like the Braithwaite manor and Angelo Bronte's mansion. So the next time you're free roaming as Arthur, make sure to walk into the manor before you proceed to burn it down.
Get Open All Interiors
13. 2K Van Der Linde Gang
The 2K Van Der Linde gang mod serves as a good addition alongside the Photorealistic Reshade mod (listed above), making it one of the best RDR 2 mods players should install to beautify the game. Simply put, this mod takes the 1K textures of the gang and upscales them to 2K.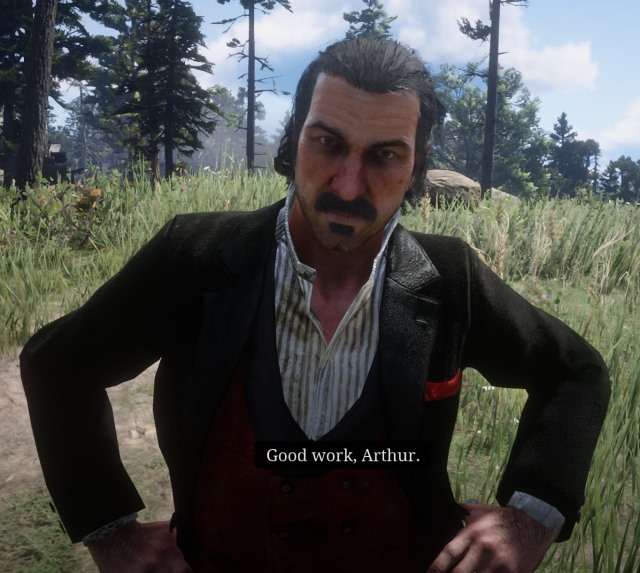 This adds a good level of detail to the faces and makes them clearer for Arthur (you, the player). As we see it, you will spend plenty of time with the gang members doing missions, so why not ensure they look their best, right? Install this mod and see the difference yourself.
Get 2K Van Der Linde Gang Mod
14. Mini NPCs RDR2 Mod
Not much can be said about this one, except it recreates the seven dwarfs vibe in RDR 2. This Red Dead Redemption 2 mod can be installed for a good old laugh, as it lets the players shrink the NPCs in size.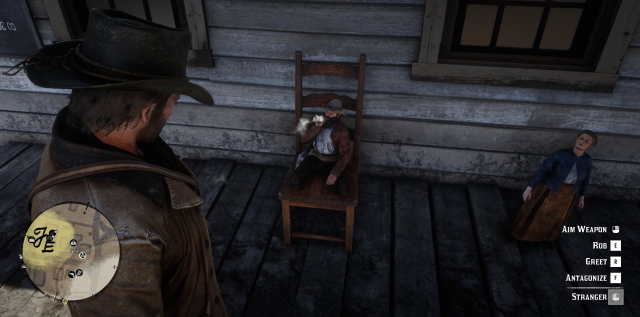 In addition, you can even make Arthur massive in size to tower over them. The NPCs, of course, aren't aware of what's going in and act as usual. All you need to do is copy the files from the link below, and you can set the height values in the ini file. Have fun building your own version of Gulliver's Travels.
Get Mini NPCs RDR2 Mod
15. Rampage Trainer
As the name suggests, this RDR 2 mod is more like a trainer, making it a jack of all trades. The mod lets players micromanage a plethora of aspects, including Arthur's traits and even the game conditions.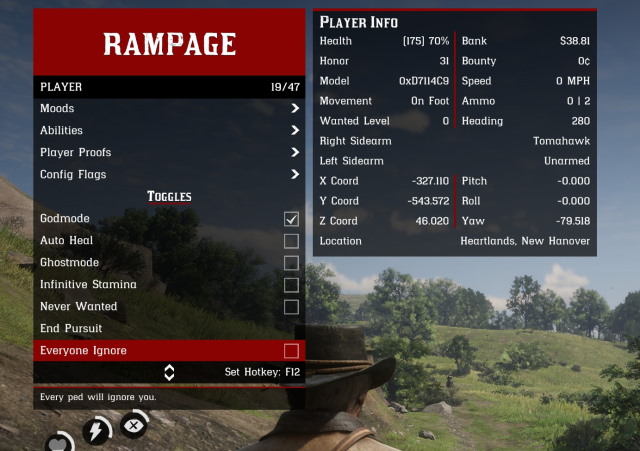 While I like Arthur to stay human, you can turn on God mode and pair it up with infinite stamina. You can add money and adjust his bounty, honor, and other things. It includes spawning various vehicles and objects, changing loadouts, and more is now possible with the click of a button. So at the end of the day, if you want a mod that almost does it all, the Rampage Trainer is it.
Get Rampage Trainer
Use The Best RDR 2 Mods to Change the GamePlay 
I hope you have lots of fun modding Red Dead Redemption 2 to your liking. Once you get bored of that, move on to other games and check out the best Minecraft mods and Google Snake Game mods. And if you are bored altogether and want something similar, check out the top PC games like RDR 2. So how was your experience with RDR 2 mods? Let us know in the comments below!