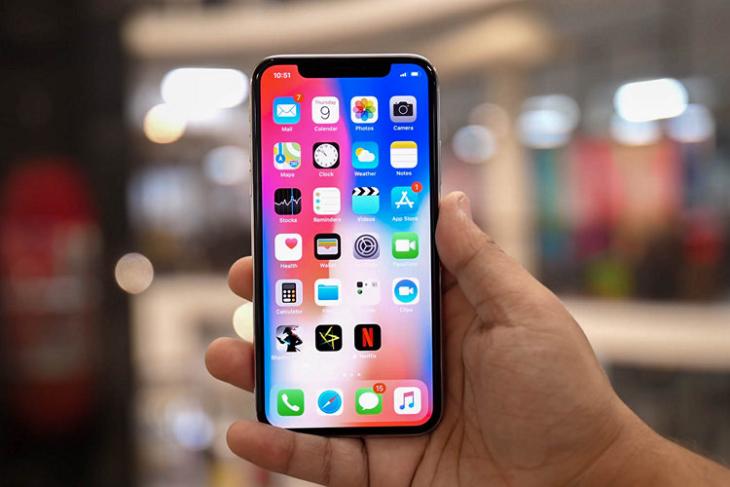 OLED displays on smartphones are nothing new, but they've constantly evolved over the last few years to become more power efficient and beautiful than ever before. Unlike traditional LCD panels which make use of a backlight to emit light, the individual LEDs in an OLED panel can emit their own light, as a result of which you get much deeper blacks and vibrant colors. In a side by side comparison, any smartphone LCD display will pale in comparison to an OLED display, and this is exactly why we consider these panels to be the future of smartphone displays. So, if you're keen on purchasing a phone with gorgeous OLED display, here are your best options:
1. Apple iPhone X
Apple's latest and greatest flagship, the iPhone X is the first ever iPhone to feature an OLED display. Although the 5.8-inch True-Tone panel is manufactured by Samsung, Apple's precise color calibration has helped a lot in making the iPhone X's display the most color-accurate one in a smartphone.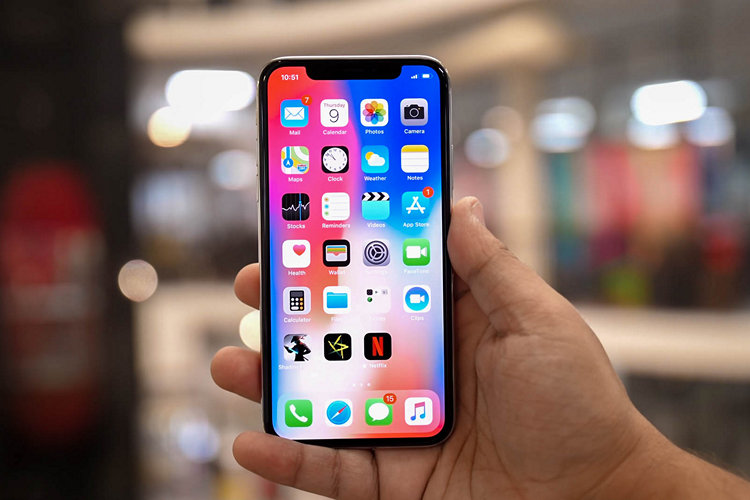 As far as the rest of the hardware is concerned, the iPhone X is powered by the A11 Bionic chip, which is able to outperform the Snapdragon 835 by miles. The 12 MP dual-camera setup is an absolute treat for taking stills, and it's also one of the highest rated smartphone cameras in the world, second only to Google's Pixel 2. Well, the $999 asking price might be out of reach for many, but if you're able to afford it, you'll certainly not be disappointed.
Buy: ($999, Starts at Rs. 89,000)
2. Samsung Galaxy Note 8
The South Korean smartphone giant has been leading the industry when it comes to manufacturing OLED displays for smartphones. The Galaxy Note 8 boasts a gorgeous 6.3-inch QHD Super AMOLED display for all the eye candy that you need. Sure, it might not be as color-accurate as the iPhone X, but the punchier colors make the panel a treat for media consumption.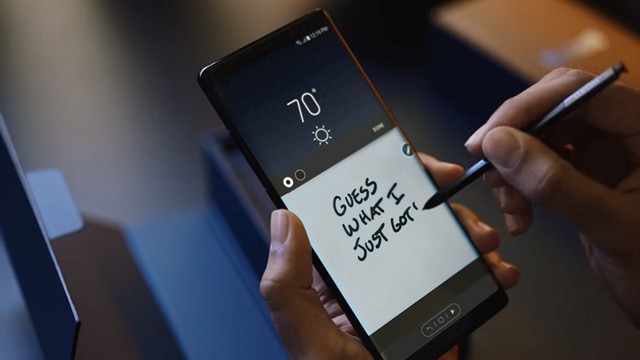 The Galaxy Note 8 is also the first smartphone from the company to feature a dual-camera setup, and it does an exceptional job in creating the bokeh effect that you always wanted. Moving on to the rest of the hardware, the Galaxy Note 8 is powered by Qualcomms's top-of-the-line Snapdragon 835 chip along with 6 GB of RAM to make sure that it's able to handle anything that you throw at it. Lastly, the 3300 mAh battery should be good enough to last you through the day under moderate usage.
Buy: ($949, Rs. 67,900)
3. LG V30
LG's latest flagship, the V30 takes a different approach by featuring a P-OLED display, which stands for Plastic Organic Light Emitting Diodes. These are nothing but OLED displays with plastic being used as the back substrate to make it flexible and bendable. Quality wise, Samsung's AMOLED panels might have the edge over P-OLED panels, but the display on the LG V30 is definitely a looker nonetheless.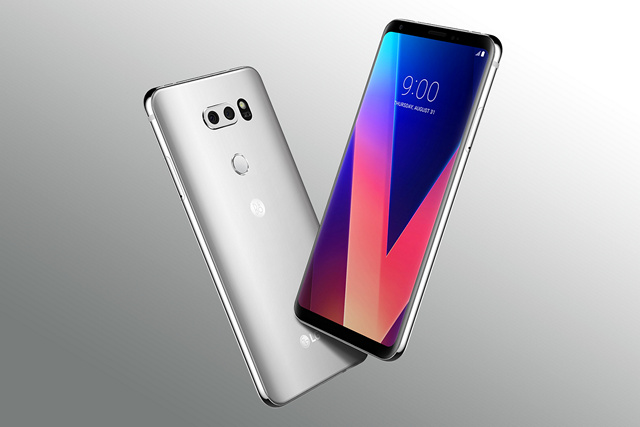 The LG V30 does pack quite a punch when it comes to hardware though, as it packs a unique dual-camera setup where the secondary lens is a super-wide angle lens rather than a telephoto lens that's found the iPhone X or Galaxy Note 8. It's powered by the cutting-edge Snapdragon 835 chip along with 4 GB of RAM, so expect nothing short of top-notch performance. The 3300 mAh battery should be good enough to provide you with an all-day battery life under moderate usage.
Buy: ($800, Not Available in India)
4. Google Pixel 2
While the LG-made Pixel 2 XL has been facing various issues with its P-OLED display like burn-in, washed out colors and blue tint, the smaller Pixel 2 faced none of them, primarily due to the fact that the AMOLED panel used here is manufactured by Samsung. The quality of the panel is simplybetter than what the Pixel 2 XL offers, despite the fact that resolution is just Full HD.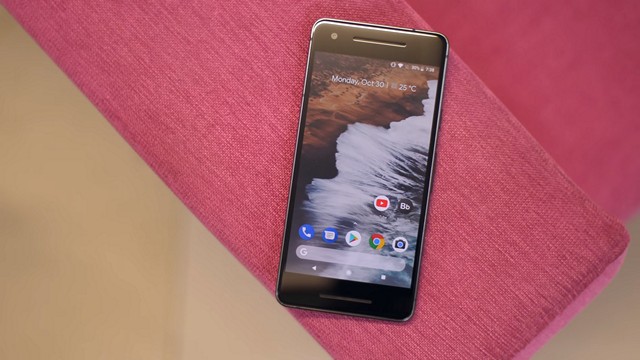 Although the Google Pixel 2 is a compact smartphone, it's as powerful as the bigger Pixel 2 XL on the inside. For starters, it has got the same 12.2 MP single-camera setup with an aperture of f/1.8, which is the best camera ever in a smartphone, according to DxOMark. Under the hood, it packs the same Snapdragon 835 chip and 4 GB of RAM just like its bigger sibling. As far as the battery life is concerned, the Pixel 2's 2700 mAh battery should be good enough to last you through the day under moderate usage.
Buy: ($649.99, Starts at Rs. 61,000)
5. OnePlus 5T 
If you were thinking phones with OLED display carry a premium price tag, you're wrong. OnePlus is a brand that gained popularity pretty quickly due to their reasonable pricing strategies, and they're continuing their strong run with the new OnePlus 5T. Here again, the 6-inch 18:9 Optic AMOLED display is manufactured by Samsung themselves, so there are no concerns regarding the quality. Moreover, OnePlus has introduced a Sunlight Display technology with the OnePlus 5T, in order to to increase the visibility of the display under direct sunlight.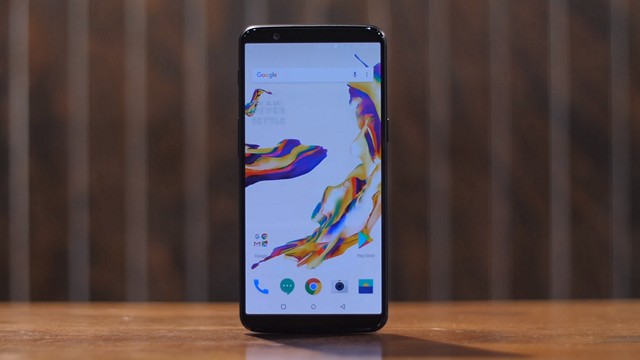 Similar to most other flagships that launched this year, the OnePlus 5T packs a dual-camera setup. The 16 MP + 20 MP sensor is a step up from the predecessor, and the results are immediately noticeable. For the price, the OnePlus 5T's camera takes some good photos. Under the all-metal chassis, the OnePlus 5T is powered by Qualcomm's Snapdragon 835 processor, but the company has spiced things up by offering up to 8 GB of RAM for exceptional multitasking performance. Due to this, the OnePlus 5T is also able to outperform several other flagships in real-world performance. Lastly, the 3300 mAh battery should be good enough to last you all day under moderate usage.
Buy: ($499, Starts at Rs. 32,999)
6. Samsung Galaxy On8
If you're searching for a budget offering, then look no further than Samsung's Galaxy On8. For a sub-$200 price tag, the Galaxy On8 offers a gorgeous 5.5-inch Full HD Super AMOLED display for all the eye candy that you're expecting from an OLED panel. The rest of the hardware is quite capable as well, so you don't really have to worry about performance.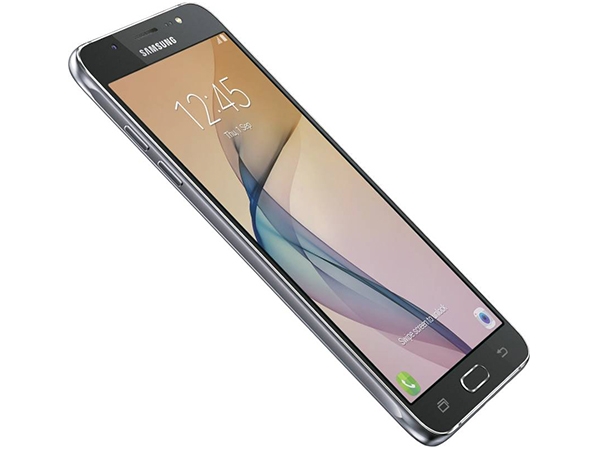 Moving on to the hardware department, the Galaxy On8 is powered by Samsung's Exynos 7580 octa-core processor and it has been coupled with 3 GB of RAM to meet your multitasking demands. It sports a single 13 MP camera on the back with an f/1.9 aperture that actually takes some impressive stills for a budget phone. The 3300 mAh battery on the Galaxy On8 should be able to provide enough juice to last all day under regular usage, so we've got no complaints here.
Buy: ($190, Rs. 12,090)
SEE ALSO: Looking For Phones With Android Oreo? Here Are Your Best Options
The Best OLED Phones You Can Buy
If you want to experience the deepest blacks and vibrant colors on your next phone, here are some of the best smartphones that are currently out there on the market with gorgeous OLED displays. So, which one of these smartphones are you planning to buy? Do let us know, in the comments section down below.