To match its highly-priced flagship competitors, OnePlus recently unveiled the OnePlus 5T to give them a run for their money. The Chinese giant has kept everything that its users loved about the original OnePlus 5 but upgraded the display and camera in its successor. It has now included a large 6-inch 18:9 Optic AMOLED screen and two f/1.7 camera lenses on the rear of the device. However, the shiny metallic unibody still remains prone to scratches and scuff that can tarnish the gorgeous appeal of your OnePlus 5T. So, if you're planning to purchase the OnePlus 5T then it will be best to choose one of the 10 cases or covers we've recommended for you right here:
Best OnePlus 5T Cases and Covers
1. OnePlus 5T Official Protective Case
OnePlus is well-aware that it would take some time for third-party case makers to bring out new cases for the OnePlus 5T, hence it has also launched a handful of their own. Their first choice for you is a plastic protective case that will provide your device some necessary grip and save it from fingerprints. The quality of the case looks quite impressive and the raised edges provide protection against accidental drops.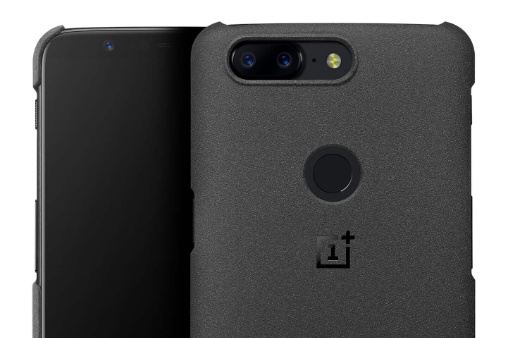 However, the best thing about this case might be their two choices, i.e Sandstone and Karbon Strong. The former case, which is usually the fan favorite, gives you the sense of holding the original OnePlus One whereas the latter has been crafted using Kevlar, which is bulletproof and may provide your OnePlus 5T some added durability.
Buy from OnePlus: $19.95
2. OnePlus 5T Official Flip Cover
While the aforementioned case provides you some sense of security against drops, it still leaves the screen prone to damage. OnePlus knows some people prefer their privacy and want to safeguard their screens as well, thus, it has released a wallet-style flip cover with the OnePlus 5T. The Chinese giant has used high-quality PU leather to design their cover, whose precise stitching and OnePlus logo makes their wallet cover look elegant for the price. It will safeguard your device and hold a bunch of your cards, so you might no longer need to lug around a wallet.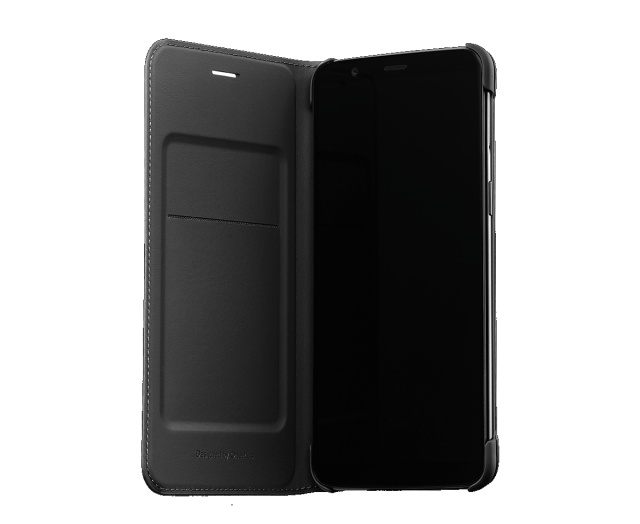 Buy from OnePlus: $19.95
3. AVIDET OnePlus 5T Hard Back Case
If you aren't interested in official OnePlus cases but still want to safeguard your OnePlus 5T without adding any extra weight, then you should choose this classy-looking ultra-thin hard back case from Avidet. This back cover has been made with high-quality polycarbonate (PC) material, providing it with its lightweight and impact-resistant characteristics. It has a perforated design that makes it easier to grip your device while protecting it from sudden slips and fingerprints. Avidet has made this back cover available in four different color variants, namely Black, Gold, Red, and White.
Buy from Amazon: $7.99
4. TopACE OnePlus 5T Ultra-thin Clear Case
When it comes to smartphones, TopACE is one of the best-known third-party case makers. It is the very first company to have launched a complete lineup of protective cases for the OnePlus 5T, which launched just a week ago. If you plan to keep the look of your OnePlus intact while showing it off to your friends, TopACE's ultra-thin transparent case will surely come in handy. It's been made using premium matte Silicone TPU, providing you even better grip and accessibility to buttons via perfect cutouts.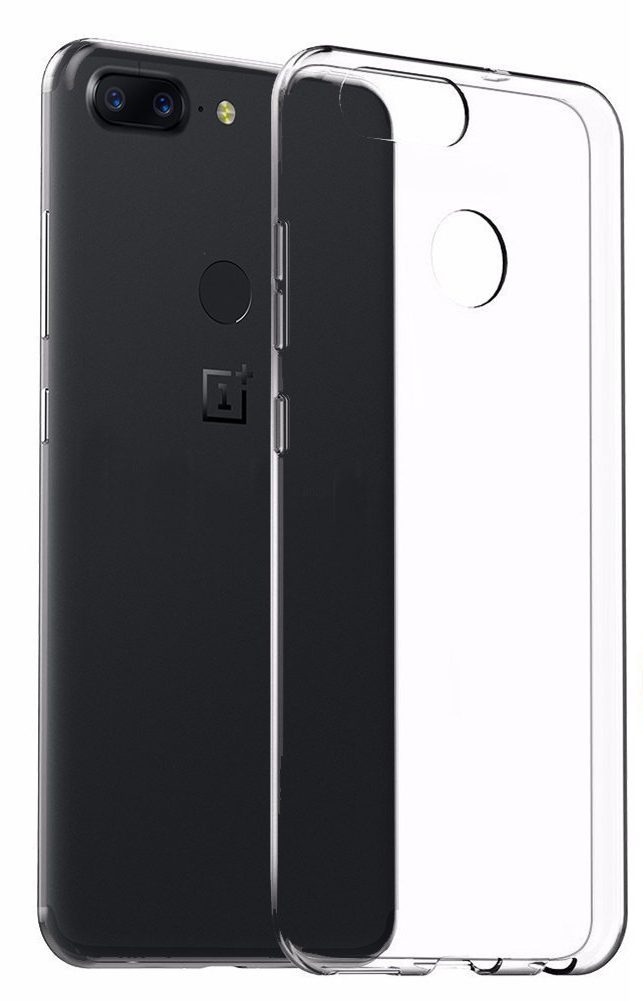 Buy from Amazon: $8.99
5. TopACE OnePlus 5T Flexible TPU Soft Skin Silicone Cover
If you want to make your OnePlus 5T look even classier and give off the vibes that you're using a leather case, I'd definitely suggest you pick this TopACE silicon case. The company has used silicone TPU to present you a slim and soft back case while providing you the necessary safety against drops, scuffs & scratches. The case has been designed specifically for OnePlus 5T, with accurate openings for all the side buttons, charging port, 3.5mm headphone jack, and the speaker. You just need to snap this case onto your device to upgrade its look.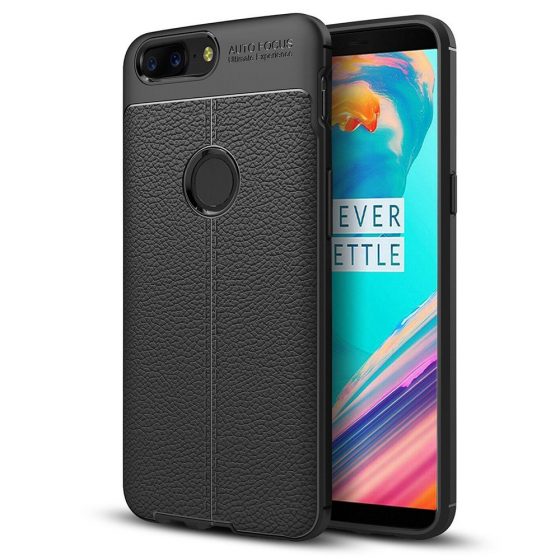 Buy from Amazon: $8.99
6. TopACE OnePlus 5T Hard Shell Plastic Case
The OnePlus 5T's back is already quite impressive, thanks to the metallic unibody design but is prone to smudges and fingerprints. You can, however, prevent the same simply by installing TopACE's lightweight hard shell plastic case. Their hard shell cover will give your OnePlus 5T some character, providing it a soft-touch rear and comfortable grip.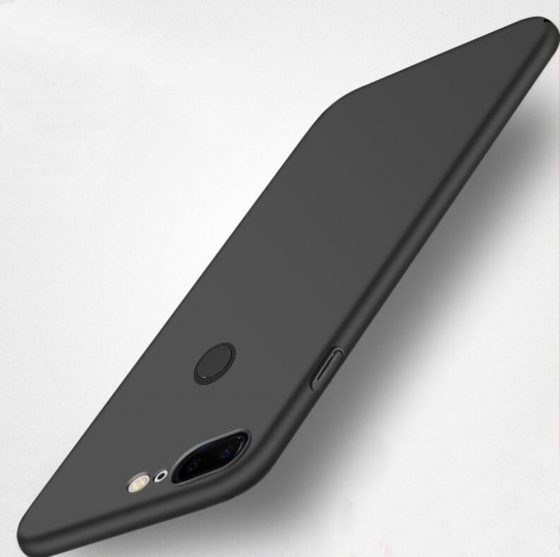 While this plastic case won't provide the utmost protection against damages, TopACE has included an HD screen protector along with the case. The case will give your OnePlus 5T's beautiful 18:9 display protection against scratches or scuffs.
Buy from Amazon: $8.99
7. AVIDET OnePlus 5T Brushed TPU Protective Case
Love the metallic look and feel of the OnePlus 5T? You can get a similar feeling from the brushed TPU back cover from AVIDET, without adding much weight to your device. This case has been designed using Silicon TPU to preserve the beauty and feel of the OnePlus 5T while extending protection against accidental drops. The thick edges of the cover and the section around the camera bump will prevent the screen & camera from being damaged during a drop.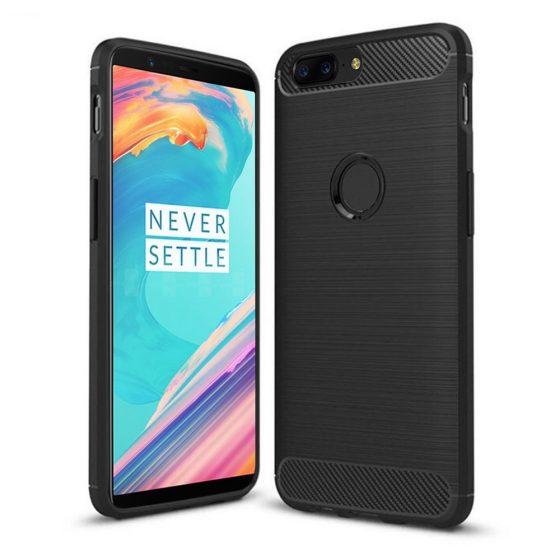 Buy from Amazon: $7.98
8. SunRemex Luxury TPU Leather Grain Case for OnePlus 5T
While you may love to show off the beauty of your OnePlus 5T, it is better to add a case to the device to prevent any accidental damage to the new 18:9 display. We've already added a handful of grippy case recommendations but let's talk about the classy stuff. SunRemex has released a premium, scratch-resistant cover that includes Luxury TPU Leather grain to give it that sturdy look. The leather stitching not only adds to the complete appeal of the device but also gives you a better grip. It also includes cut-outs for every button and port.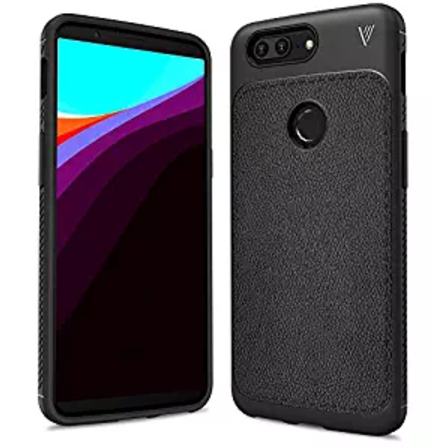 Buy from Amazon: $7.85
9. OnePlus 5T Colorful Wallet Cases
Though OnePlus has itself made their own-branded flip cover available to users, that may not suffice your needs. It just provides a single compartment to store your cards, so you can choose from a range of colorful Oujietong wallet cases to carry around stuff with your OnePlus 5T itself. These cases are made from high-quality PU leather, thus, they're quite durable and lightweight. You'll be able to stick your phone on one side, using 3M tape and safeguard your phone's screen from others.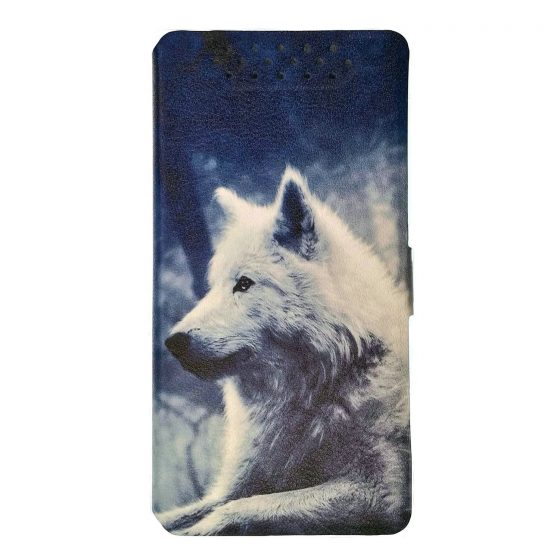 Buy from Amazon: $15
10. Toshion OnePlus 5T Clear Case (With Colored Bumpers)
If you want to flaunt the gorgeous metallic body and curves of the OnePlus 5T, then you should pick the transparent case from Toshion. This is very much like the usual ultra-thin silicon back cover that is flexible and lightweight. It has been made using silicon TPU that provides the case its durable soft rubber-like texture that protects the device from any scratches, scuffs or major damages. However, you'll not be able to purchase this cover right away as sales for the same commence on December 17.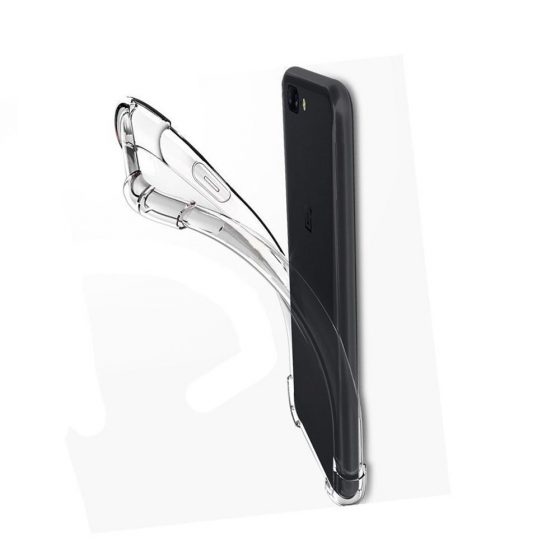 Buy from Amazon: $12.99
SEE ALSO: OnePlus 5T's New Dual Camera Takes Some Great Photos, Here's Proof
Best OnePlus 5T Cases And Covers You Can Buy
Since the Chinese hardware giant has scheduled their first-ever OnePlus 5T flash sale on November 21st, you can take your pick and order the back case alongside your device to protect it the moment you pull it out of the box (and the plastic wrapping). Any of these cases will provide you the protection you need against accidental drops while also making the device look classier in the hand. So, you can pick the case of your choice to add the necessary protection to your OnePlus 5T.