Nokia 7 Plus is one of the best mid-range flagship devices available in the market right now. One of the best things about the Nokia 7 Plus is its screen, which is a gorgeous 6-inch 18:9 panel. However, the bigger panel also means that there are more chances of you breaking it. So, why not buy a good screen protector for your brand new Nokia 7 Plus which will protect that screen from scratches and scuffs. So, if you have just bought a brand new Nokia 7 Plus or are planning to get one, here are 7 best Nokia 7 Plus screen protectors that you can buy:
The Best Nokia 7 Plus Screen Protectors
1. Nokia 7 Plus Full Curved Screen Protector by Clorox
The problem with buying screen protectors for smartphones of today is that most of the smartphones are now coming with curved displays and there are not many screen protectors out there which can provide full protection. That said, the full curved screen protector from Clorox is an exception as it brings full protection to the Nokia 7 Plus's screen by bringing a 3D full curved edge itself. This means that your device's display will be protected from corner to corner with this one.
Buy From Amazon: ₹399
2. Annure Tempered Glass Screen Guard for Nokia 7 Plus
I prefer tempered glass screen protector more than normal screen protectors as they bring more impact resistance and can save your smartphone's display in case of minor drops. This one from Annure brings a hassle and bubble free installation with 99.9% high-definition clarity, allowing you to enjoy your Nokia 7 Plus's display without any hindrance. It's one of the best tempered guard screen protector that you can buy for your brand new Nokia 7 Plus.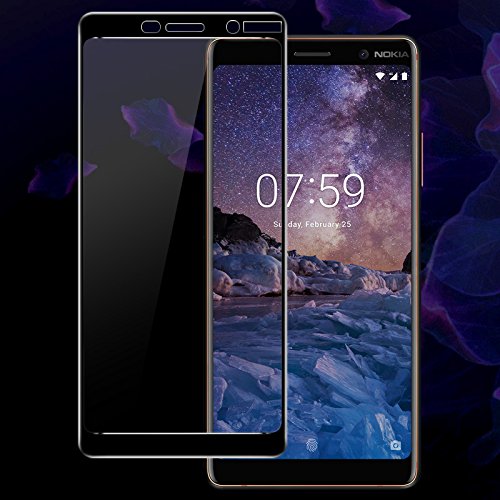 Buy From Amazon: ₹299
3. Nokia 7 Plus Tempered Glass from Azzil
Another great tempered glass that you can buy for your brand new Nokia 7 Plus is the one from Azzil which brings a clean installation process. The tempered glass attaches smoothly with a self-adhering surface and leaves no residue when removed. The tempered glass will easily protect your Nokia 7 Plus's display from daily scratches, dust, scrapes, and normal signs of wear.
Buy From Amazon: ₹299
4. Newlike Premium Pro Tempered Glass For Nokia 7 Plus
The premium pro tempered glass from NewLike is a very good screen protector for your Nokia 7 Plus. The screen protector brings military shield technology and is made from 9H hardness glass which is three times more durable than normal glass. The screen protector also features anti-shatter technology which means that even if the tempered glass breaks for some reason, it won't break into small pieces but stay in one piece. It is also dust resistant, fingerprint resistant, and oil resistant.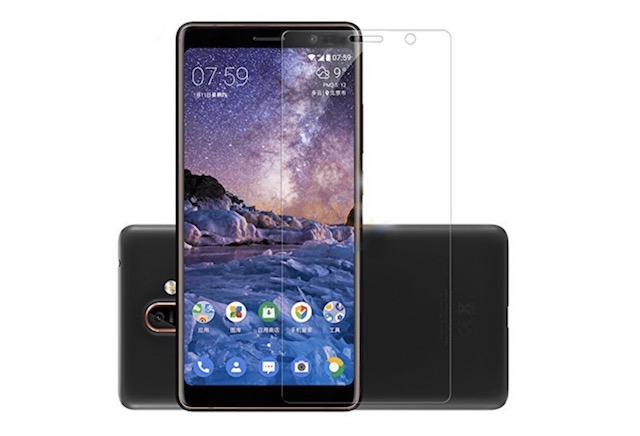 Buy From Amazon: ₹275
5. Nokia 7 Plus 0.3 mm Tempered Glass From MOBIH
One of the problems with buying a full coverage screen protector is the fact that most of them do not play well with cases. If you have such a fear, you can look at this tempered glass screen protector from MOBIH which comes at just 0.3 mm thick and can be used with any kind of cases and covers. The screen protector also comes with an oleophobic coating which means it is resistant to fingerprint and smudges. If you want a thin tempered glass which will work fine with any case that you put on your phone, this is the one to get.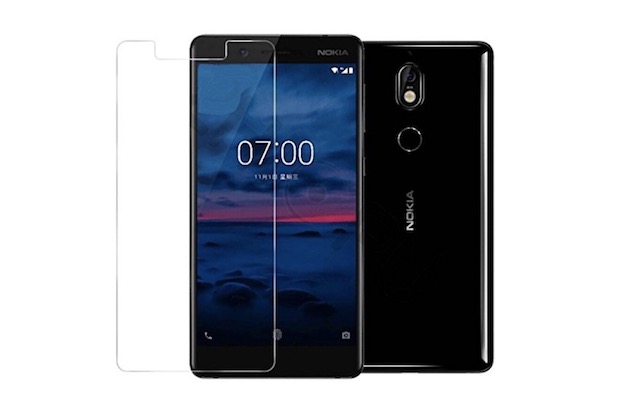 Buy From Amazon: ₹169
6. NaturalBuy Tempered Glass Guard for Nokia 7 Plus
The NaturalBuy tempered glass screen protector is a 0.3 mm thick screen protector with 2.5D curved edges. The screen protector has been designed perfectly for your Nokia 7 Plus. Its oleophobic coating helps reduce the visibility of fingerprints and other contaminants, making it easy to quickly clean the screen. The screen protector is also tough enough to withstand scratches from keys, knives, and anything else that you put in your pocket with the phone.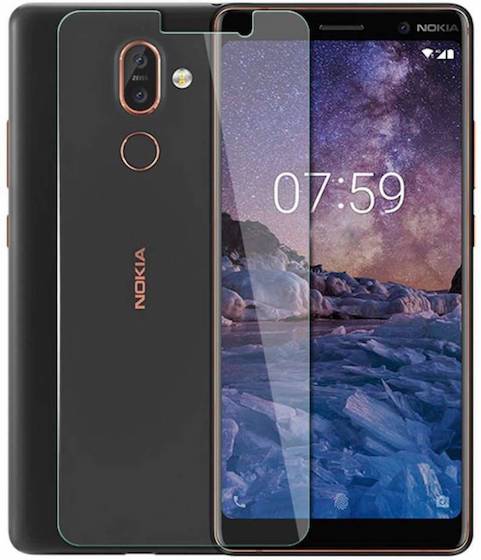 Buy From Flipkart: ₹149
7. Gadget Hub Tempered Glass for Nokia 7 Plus
The last screen protector on our list is from Gadget Hub which utilizes Hype-transparent material from Japan that use high superior screen film. The screen guard uses a high-performance environment-friendly adhesive which ensures automatic bonding, without bubble, residues or tracks. Lastly, it also features oleophobic coating ensuring that it doesn't attract fingerprints, dust, or smudges.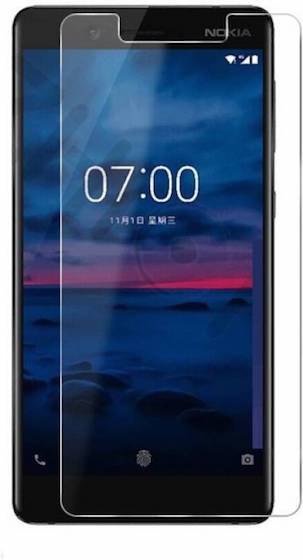 Buy From Flipkart: ₹149
SEE ALSO: 10 Best Nokia 7 Plus Cases and Covers You Can Buy

Protect Nokia 7 Plus' Display With These Screen Protectors
As I mentioned, one of the best things about Nokia 7 Plus is its beautiful display and you should definitely invest in a screen protector to guard it against scratches, scuffs, and cracks. Do check our list out and let us know which one you are buying for your brand new smartphone.