The Moto Z family of smartphones from the Lenovo-owned Motorola have been grabbing a lot of headlines, thanks to their beautiful design, high end specifications and of course, their modular capabilities. While the flagship Moto Z heads the line-up, the Moto Z Play and the Verizon exclusive Moto Z Play Droid are the mid-range offerings that will interest people who are on a budget but still want a Moto Mods featuring smartphone. Plus, the Moto Z Play and Play Droid trump the Moto Z when it comes to the battery, as they pack 3,510 mAh batteries. So, if you've bought the Moto Z Play or the Moto Z Play Droid, here are the 8 best Moto Z Play cases and covers you can buy:
Note: You will not be able to use the Moto Mods with most (not all) cases in this list. So, that's a sacrifice you'll have to make. 
1. Moto Style Shell Mod
The Moto Style Shell is an official Moto Mod and that's because it uses magnets to quickly snap on the Moto Z family of devices. The Style Shells are available in a couple of fabric styles: Herringbone Nylon and Crymson Nylon. They are also available in a Black Leather style and different Wooden Style Shells: Silver Oak, Washed Oak and Charcoal Ash. These shells can be easily swapped and they not only look great but bring decent protection to the Moto Z Play smartphone.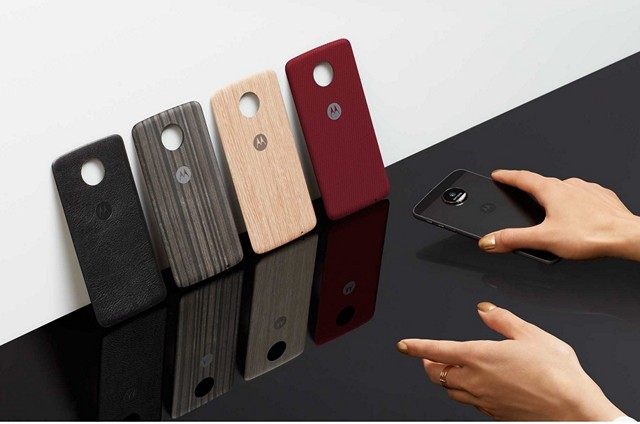 Buy from Motorola (starts at $19.99)
Buy from Amazon.com (starts at $27)
2. Speck Candyshell Grip Case
The Moto Z Play's metal design can be quite slippery and if you are one of those people who drop their phone often, you should check out the Speck Candyshell Grip case. As with most Speck products, the Candyshell Grip Moto Z Play case is a premium product, with rubber stripes that provide the grip. The case is also military-grade tested and features raised edges, reinforced corners that absorb shock from bumps and drops. The case is available in Black, a Black & White version, a Pink & River Blue version and a Sand Grey & Aloe Green version.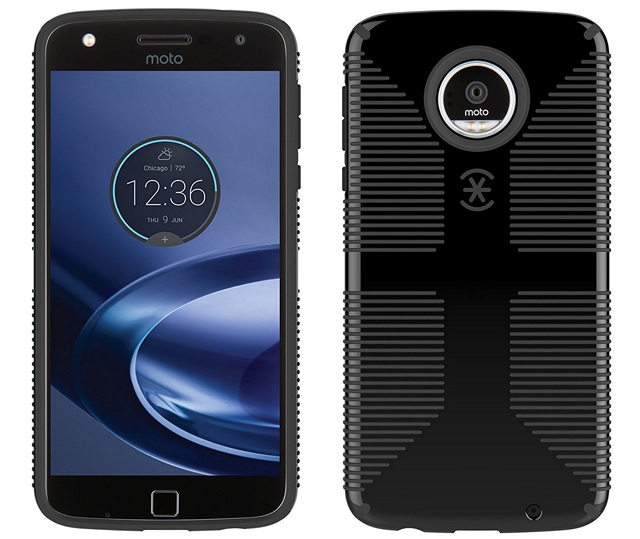 Buy from Amazon.com ($27.86)
3. Cimo Matte Slim Case
If you want a case that offers decent grip, looks premium and does not feel bulky at all, the Cimo Matte Slim Case for the Moto Z Play should be a decent choice. Thanks to its Matte properties, the case looks premium and feels great in the hands. The case also offers decent protection, thanks to its durable TPU material and features raised edges to protect the device's display. It's available in a Black, Blue, Smoke and hybrid crystal versions.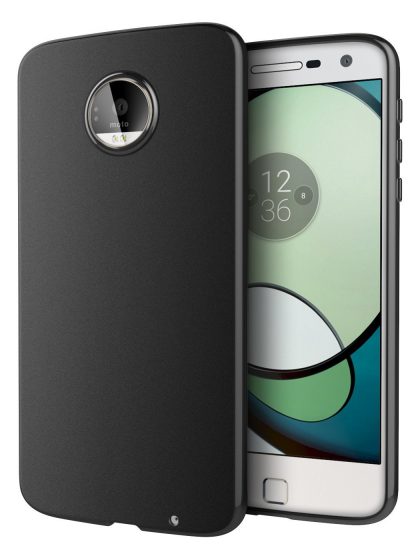 Buy from Amazon.com ($7.98)
4. Incipio Co-Molded Bumper Case
Don't want a heavyweight case on your Moto Z Play but still want reliable protection? Well, you should check out Incipio's Co-Molder Bumper case. The case's co-molded design offers reliable protection against drops and bumps. Moreover, the case is Moto Mods compatible, so you will be able to use your favorite mods with ease. Although the case comes with covered buttons, they are responsive enough. Overall, the Incipio case for the Moto Z Play looks minimalistic and feels premium.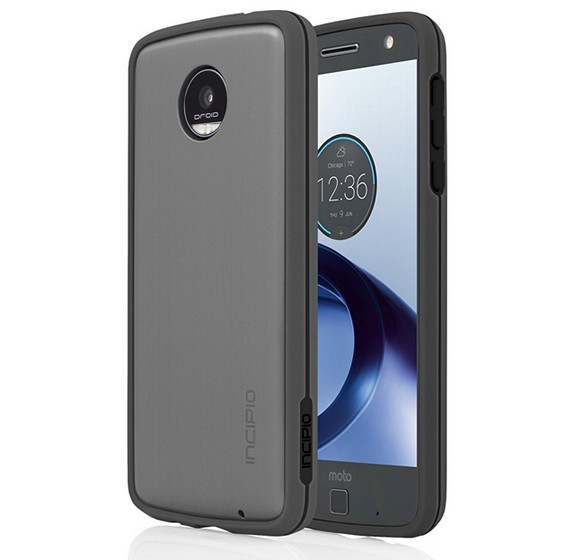 Buy from Incipio ($20.99)
5. Avidet Silcone Transparent Case
The Moto Z Play is no doubt a gorgeous looking device and one of the reasons many people don't like using cases and covers is due to the fact that they hide all the beauty. Well, if you are one of them, you can get the Avidet Silicone Transparent case, which is so thin and clear that you can hardly see it. The TPU in the case is soft and features anti-scratch properties. Plus, it offers shock absorption and protects your device from smudges, bumps, dust and fingerprints.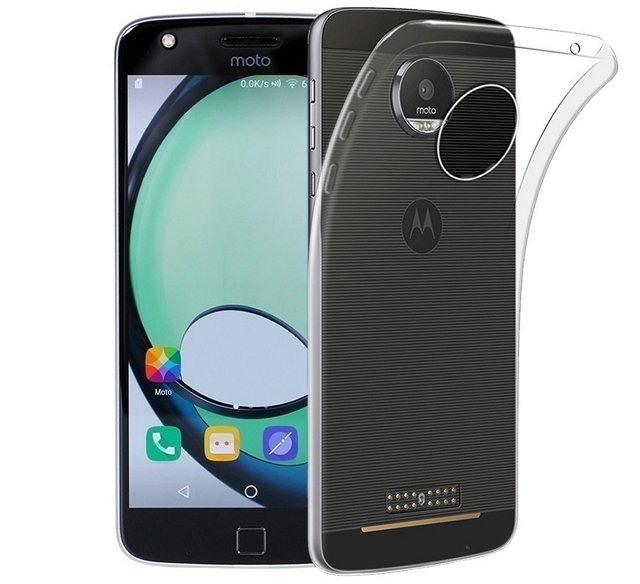 Buy from Amazon.com ($7.59)
6. Belk Leather Wallet Case
Leather wallet cases exude a certain premium feel and we don't blame if you happen to be fans of such cases. For the Moto Z Play, you can buy the Belk Leather Wallet case. The folio case is made up of handmade soft TPU leather, which should age beautifully. The case is hand stitched, sewed with waxed thread, features satin interior linings and folded leather edges for better durability. Other than that, the case features a kickstand and pockets for cards, as well as cash. It's available in some cool colors like Black, Blue, Brown, Grey and Buff.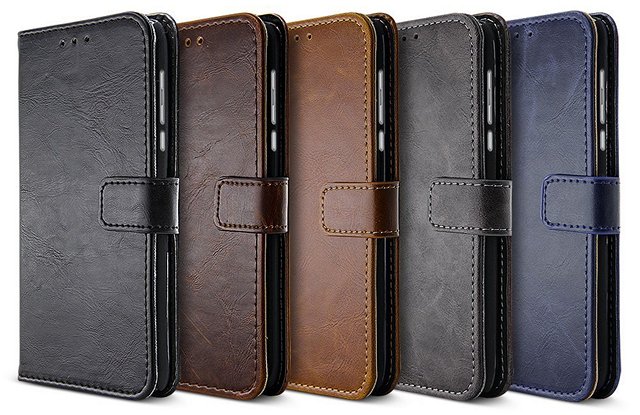 Buy from Amazon.com ($10.99)
7. OMOTION Durable Dual Layer Case
The OMOTION case for the Moto Z Play and the Z Play Droid features some great durability features while making sure the phone does not look too heavyweight. As the name suggests, the case offers a dual layer design, featuring a polycarbonate exterior for protection against scratches and the soft TPU material interior for better shock absorption. Moreover, it features raised edges to protect the display.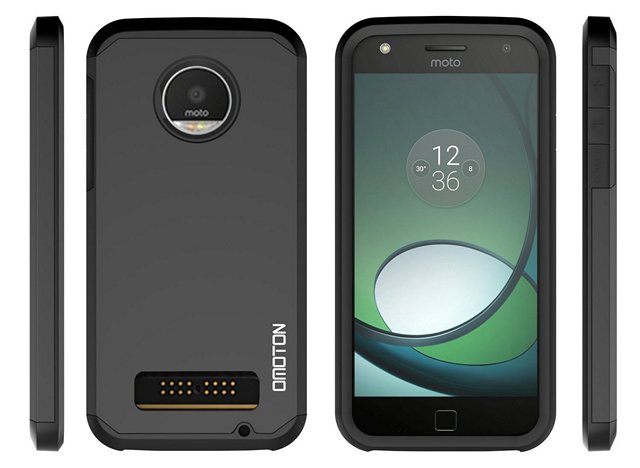 Buy from Amazon.com ($9.99)
8. Yaker Rugged Case
If you are someone who plans to take your Moto Z Play to rough terrains, the Yaker Rugged Case is the case to get. The rugged case brings heavy duty protection, thanks to its dual layer design. The exterior features a very hard plastic for impact resistance while the interior features a soft TPU sleeve for shock absorption. Plus, the corners feature double-thick TPU for even better protection against drops and bumps. Other than that, the case features a foldable kickstand for your media viewing needs. It's available in a number of colors like Black, White, Blue, Orange, Pink, Red etc.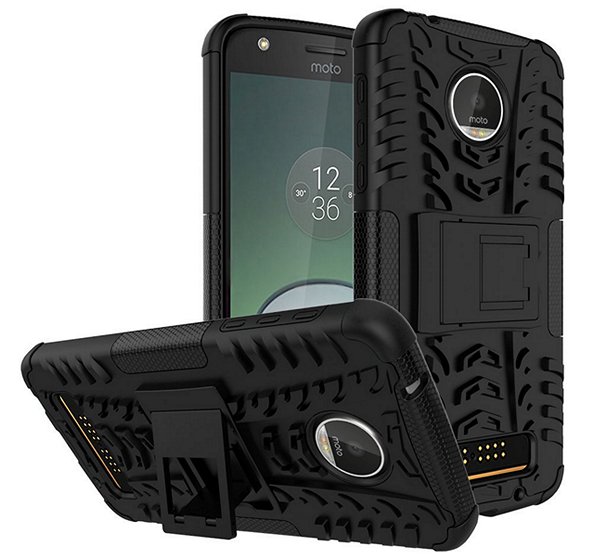 Buy from Amazon.com ($7.98)
SEE ALSO: 10 Best Moto G4 and G4 Plus Protective Cases and Covers
Protect your Moto Z Play or Moto Z Droid with one of these cases
The Moto Z Play and the Moto Z Droid are very capable and value for money devices, so if you have bought one or plan to buy one, you've made the right decision. However, smartphones are prone to drops and bumps, so you should get a case for your brand new device. Well, you can choose from one of the aforementioned ones. Do let us know which Moto Z Play case you like in the comments section below.
---
Load More