Apple recently released three new iPhones, and all of them are coming to India pretty soon, albeit, at exorbitant prices. The iPhone XS Max is the company's biggest, most expensive handset that starts at $1,099 in the US and an even more eye-popping Rs. 1,09,900 in India. At those astronomical prices, you don't want to be taking any risk and should protect it at all cost. To help you out, we are bringing a list of the 7 best leather cases that you can buy for the iPhone XS Max:
Best iPhone XS Max Leather Cases You Can Buy
Note: We will keep updating this list with new iPhone XS Max cases and covers, so make sure to check back for new cases.
1. iPhone XS Max Leather Case by Apple
The iPhone XS Max Leather Case from Apple looks stunning and feels premium in hand. It is made from specially tanned and finished European leather and the outside feels soft to the touch. It develops a beautiful patina over time which is unique to each user. The case also provides ample protection, making it one of the best iPhone XS Max cases you can buy, although, like any other Apple product, it doesn't come cheap.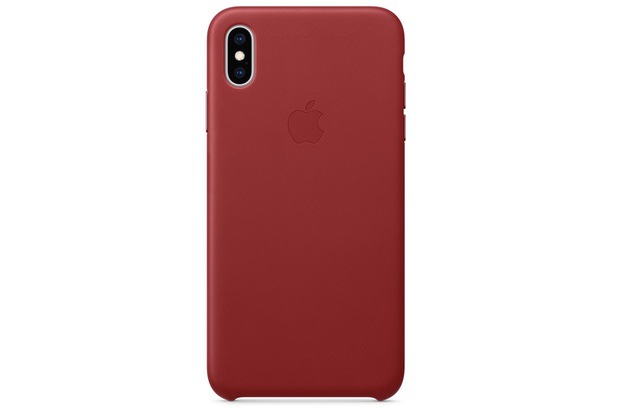 Buy From Apple: $49
2. CaseMate iPhone XS Max Barely There Leather Case
The CaseMate iPhone XS Max 'Barely There Leather Case' is made with genuine premium leather, and comes with a thickness of barely 2mm. It is compatible with wireless charging and has a brushed microfiber interior. This leather case is a bit cheaper than the official Apple case and comes with lifetime warranty. It is also available in a number of different color options, Butterscotch, Cardinal Red, Black and the Metallic Blush unit pictured here.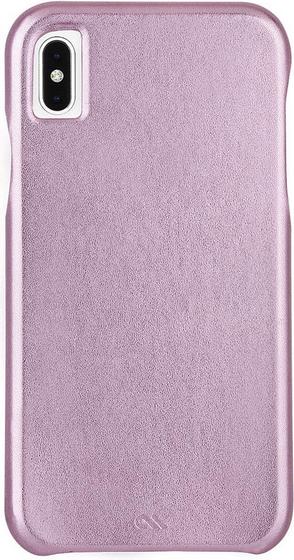 Buy From Amazon: $39.99

3. OtterBox Strada Series Case for iPhone XS Max
The OtterBox Strada series case is built out of premium leather, and is stylish, protective and soft to the touch. As a bonus, the case doubles up as a minimal wallet and comes with a vertical card-holder slot that secures a card or cash. The case has a slim profile that helps it slip in and out of pockets with ease. The case includes OtterBox limited lifetime warranty.
Buy From Amazon: $59.95
4. Speck Presidio Folio Leather iPhone XS Max Case
The Speck Products Presidio Folio Leather Case comes with an European bonded leather exterior provides a luxury look and holds up to wear and tear. It is a one-piece case with a polycarbonate shell molded together with shock-absorbing IMPACTIUM rubber to protect your phone in the even of a drop. It's got a hidden card slot that holds up to 3 cards for quick access. It also comes with a built-in stand makes it easy to watch videos hands-free.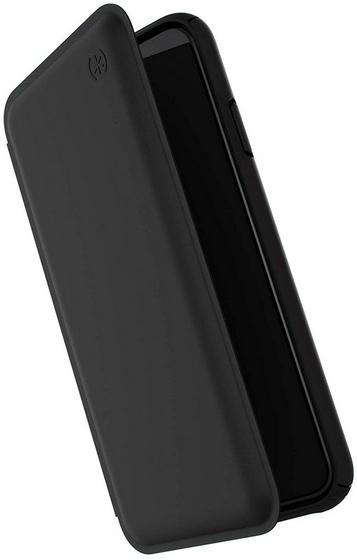 Buy From Amazon: $54.95

5. FLYEE iPhone XS Max Premium Flip Wallet Leather Magnetic Case
The Flyee iPhone XS Max Wallet Case is built out of sturdy leather, and has a handy zipper pouch that makes it suitable for carrying coins and cash. Additionally, it comes with 10 card slots and money pocket for credit cards, IDs, etc. It also includes a magnetic closure mechanism to keep your phone safe. The device can also be converted into a stand case for FaceTime, video watching and messaging. The case also supports wireless charging.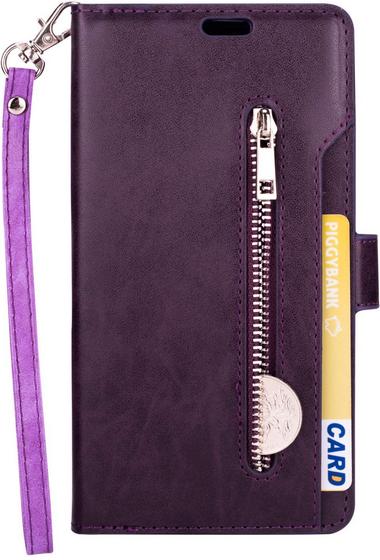 Buy From Amazon: $13.99

6. iPulse Vintage Book Series Leather Flip Case for iPhone XS Max
The iPhone XS Max Leather Wallet Case from iPulse is made from premium full grain Italian leather with beautiful and solid stitches. There's also a built-in magnetic closure mechanism to make sure your case stay closed without affecting any functionality of the phone. It comes with storage for multiple items, including 1x ID card, 2x credit cards and some cash. It also offers a built-in phone stand functionality and is compatible with wireless charging.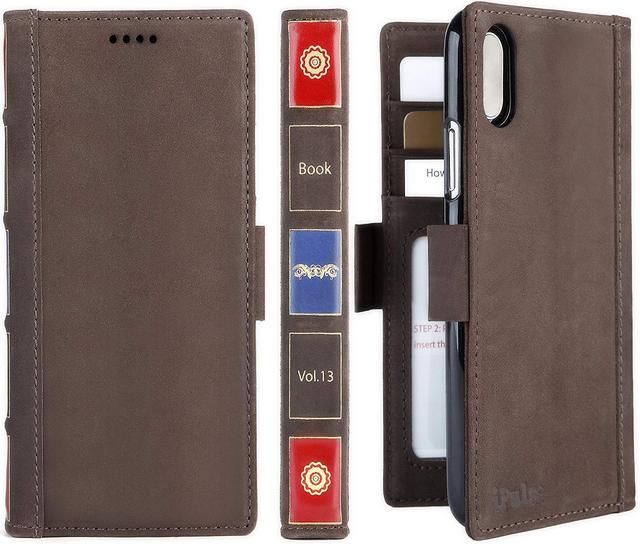 Buy From Amazon: $39.98
7. BELKA Premium Leather iPhone XS Max Wallet Case
The Belka Premium Leather iPhone XS Max Wallet Case is described as a 'Practical and Durable' solution that's designed from carefully selected cost-effective leather for strength and durability. It comes with superior protection to prevent fingerprints, scratches and stains. The case has a hidden magnetic closure for safety of the phone and offers a kickstand for a comfortable viewing angle.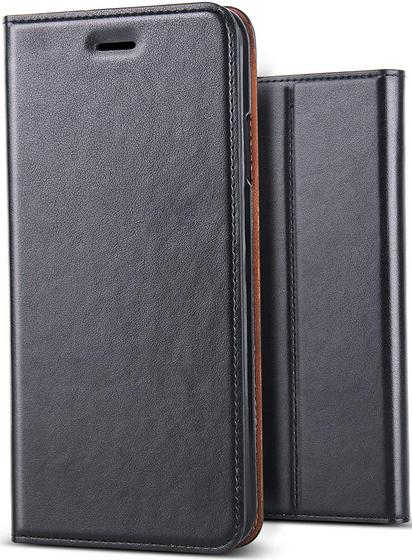 Buy From Amazon: $12.99

SEE ALSO: 10 Best Leather Cases for iPhone XS You Can Buy
Protect Your iPhone XS Max With These Awesome Premium Leather Cases
The above cases and covers come from good brands and offer great features and protection for your precious iPhone XS Max. Most of them are available in a number of different styles and colors, so each one of you will find a case that will be perfect for you. Do check out the list and let us know which one is your favorite.