Isekai is one of the finest themes to emerge from the fantasy genre that has long ruled the hearts of all fans. The Isekai anime genre stands out among the other genres as it brings unique narratives, incredibly detailed new worlds, endearing characters, and much more. Everyone falls in love with Isekai anime for these reasons, which is just about sufficient. Now, whether you wish to begin your Isekai journey or are a veteran looking for new recommendations, I've got your back! Check out some of the best Isekai anime of all time in our list below.
1. Re: ZERO -Starting Life in Another World (2016 – )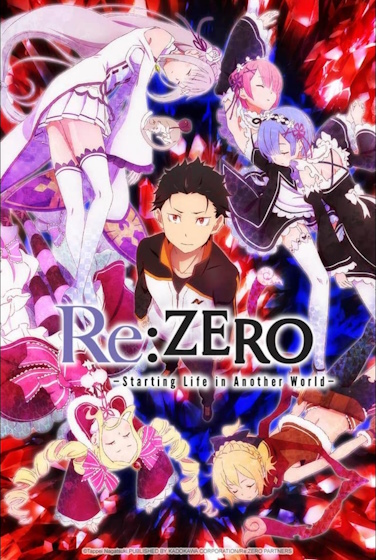 Japanese Title: Re: Zero kara Hajimeru Isekai Seikatsu
Author: Tappei Nagatsuki
Studios: White Fox
Genre: Animation, Adventure, Drama
Episodes: 78
IMDB/MAL: 8.1/8.3
The whole anime fanbase will unanimously agree that Re: Zero is probably the greatest isekai anime of all time, and we can't disagree with them. This anime focuses on Subaru Natsuki, a high school student who is transported to an unidentified planet. Mysterious, right? Yet the mystery is far from over since as soon as he meets Satella, they are both ruthlessly slain.
But hold on, as the main character Subaru awakens once more and discovers that he has become trapped in this loop in a strange universe. The remaining plot revolves around what he will do to get out of this loop into the outside world and get back to his life.
This anime elevates the reincarnation status by adding the time loop aspect which we have loved in many Hollywood movies. It has a great story with lovable characters to get you glued to your screen. So, Re: Zero is a highly entertaining anime with an isekai beat that we cannot recommend enough.
Watch the trailer here
2. That Time I Got Reincarnated As A Slime (2018 – )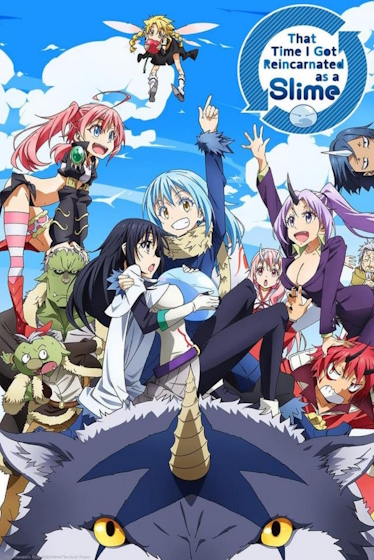 Japanese Title: Tensei shitara Slime Datta Ken
Author: Fuse
Studios: 8bit
Genre: Animation, Action, Adventure
Episodes: 56
IMDB/MAL: 8.1/8.1
One of the finest Isekai anime, That Time I Got Reincarnated as a Slime, has one of the best overpowered main characters. The plot goes as follows: Satoru dies while attempting to defend a coworker and is reborn as a slime in a magical world. Now, Satoru goes by the moniker Rimuru Tempest and travels the magical realm in an untouchable body.
Even if the story might not be everyone's cup of tea, the characters will keep you engaged. The art is amazing and coupled with an amazing background score. The fans of Isekai anime will genuinely like this show, and Rimuru's remarkable abilities are definitely something to see.
Watch the trailer here
3. No Game No Life (2014)
Japanese Title: No Game, No Life
Author: Yuu Kamiya
Studios: Madhouse
Genre: Animation, Adventure, Comedy
Episodes: 12
IMDB/MAL: 7.6/8.1
No Game No Life can be considered to be inspired by the popular Sword Art Online anime (more on this below). The story follows siblings Sora and Shiro, who defeated God in a game of chess and are now banished to a realm where games determine everything. So, they do what they do best. They go out on a voyage together and run into a young woman who wants to retake her father's crown. In order to take over as the new rulers of this magical planet, the brother and sister duo support the girl in her quest.
Another overpowering main character is included in this anime. It's exciting to see the brother-and-sister dynamic outwit their rivals in the games. No Game No Life is incredible at holding the viewer's attention throughout its runtime and is undoubtedly one of the best anime on our list. Therefore, check this one out if you wish to witness the battle between the smartest characters.
Watch the trailer here
4. Mushoku Tensei: Jobless Reincarnation (2021 – )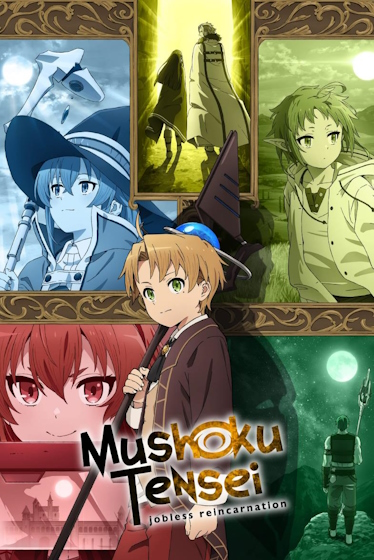 Japanese Title: Mushoku Tensei: Isekai Ittara Honki Dasu
Author: Rifujin na Magonote
Studios: Studio Bind
Genre: Animation, Drama, Fantasy
Episodes: 24
IMDB/MAL: 8.4/8.4
After its release in 2021, Mushoku Tensei became one of the highest-rated isekai anime anime by fans. As there were no other new isekai anime at the time, it genuinely changed the game. It tells the tale of a guy who loses his life while attempting to save someone (the usual) and is resurrected as 'Rudeus Greyrat' in a wonderful fantasy world. The main character wants to live a meaningful life and is determined not to make the same mistakes in his new life as he did in his old one.
Mushoku Tensei restored the fans' trust in Isekai anime and the all-new season 2 is currently airing at the time of writing. However, with its first season, it attracted a massive fanbase and that is a great example to prove the worthiness of this show. I personally loved it too as it had a magical story and comedic characters.
The protagonist Rudeus acquired and mastered a variety of magical abilities, which is a sight to behold for a kid of his age. Moreover, this anime has the ideal plot to action ratio and is full of hilarious comedy. It is another isekai anime you should definitely check out.
Watch the trailer here
5. The Eminence In Shadow (2022 – )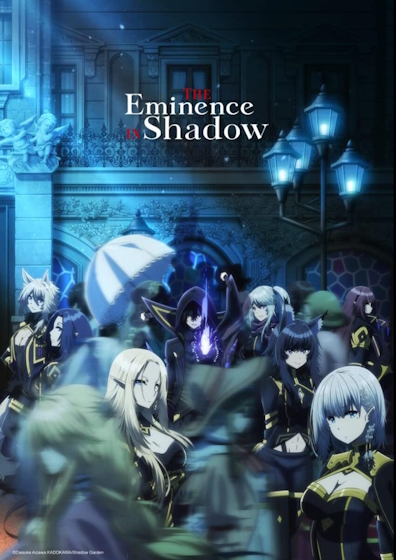 Japanese Title: Kage no Jitsuryokusha ni Naritakute!
Author: Daisuke Aizawa
Studios: Nexus
Genre: Animation, Action, Comedy
Episodes: 21
IMDB/MAL: 7.9/8.3
Isekai fans have been waiting for this anime, which is the newest entry on our list, and come out in 2022. The anime chronicles the life of Cid Kagenou, a guy who struggles to succeed in modern Japan. Yet after being reborn into a mystical universe one day, he sets out to prove the supremacy of darkness, which is the eminence of shadow in its truest form. The manga fans were hyped for this anime for quite a long time, and it seemed to live up to the expectations.
Being the latest addition to the isekai anime genre, it retains all the fun features of a isekai and make for an entertaining watch. It also has hilarious comedic elements, a solid plot with the MC focusing on his goal, and a bit of fan service on top. So, this new isekai anime has the potential to become one of the best.
Watch the trailer here
6. Konosuba: God's Blessing on This Wonderful World! (2016-2023)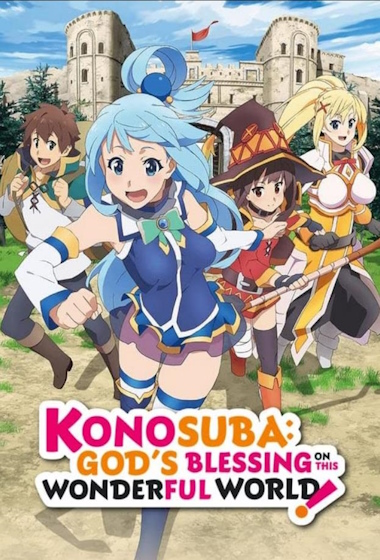 Japanese Title: Kono Subarashii Sekai ni Shukufuku wo!
Author: Natsume Akatsuki
Studios: Studio Deen
Genre: Animation, Adventure, Comedy
Episodes: 23
IMDB/MAL: 7.8/8.1
If you are a gamer, then your one-stop destination should be Konosuba. It perfectly portrays the dream of every gamer and is a wonderful parody. It follows the life of a boy named Kazuma Satou who dies on his way home after buying a video game. He is then presented with two choices, which are either to go to heaven or get reincarnated in a magical land. You know what he would have chosen by now and the rest of the plot follows the hero's adventures on this land.
Konosuba is one of the highest-rated isekai anime on My Anime List. It is also greatly recommended by the Isekai fandom. The blend of hilarious comedy with all the regular isekai tropes is quite fun to watch. Furthermore, together with refreshing art and wonderful characters, it makes this anime a memorable ride.
Watch the trailer here
7. The Rising Of The Shield Hero (2019 – )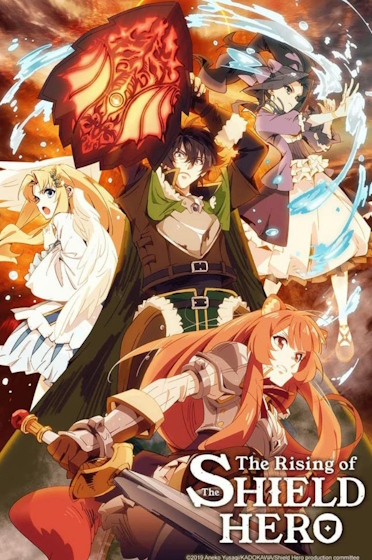 Japanese Title: Tate no Yuusha no Nariagari
Author: Aneko Yusagi
Studios: Kinema Citrus
Genre: Animation, Action, Adventure
Episodes: 38
IMDB/MAL: 7.9/8
We have yet another isekai anime focused on gamers. It tells the story of a gamer who is miraculously teleported to a magical realm. He is recognized as one of the four heroes selected to save the world from impending destruction. Get ready for an action and adventure-packed isekai ride that everyone dreams of with this anime.
The Rising Of The Shield Hero is not the perfect isekai anime per se, as it does have some flaws including a cliched story. But that doesn't stop the enjoyment. I guarantee you that even though you must have seen this story in another anime, you will surely enjoy it.
Watch the trailer here
8. The Twelve Kingdoms (2002 – 2003)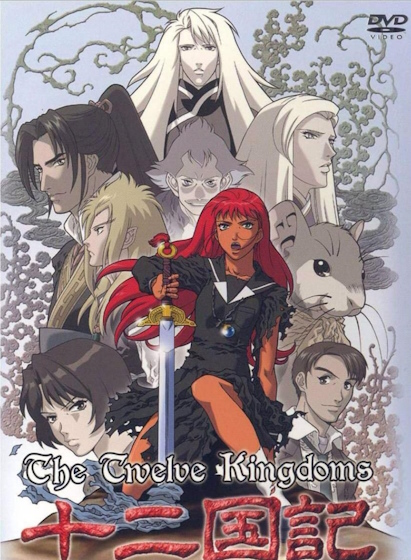 Japanese Title: Juuni Kokuki
Author: Fuyumi Ono
Studios: Pierrot
Genre: Animation, Action, Adventure
Episodes: 45
IMDB/MAL: 8/8
Up next, we have an OG isekai anime, which is one of the best anime to come out in 2002. It chronicles the story of a high school student named Youko Nakajima. She is living a regular high school student life until one day she meets a mysterious man. That mystery character tells her that she is the legitimate monarch of the land he is from and the one he has been searching for all his life.
While she is perplexed by this encounter, Youko and a few other classmates get teleported to the fantasy land the strange man is from because of getting hunted.
Now you must have already understood that this anime has a solid plot and it only gets better from here. Apart from the story, another big plus for The Twelve Kingdoms is its amazing characters and their roles in this mysterious land. Absolutely riveting and keeps you hooked until the end. Don't worry about the animation as it's from 2002 and will give you retro vibes.
Watch the trailer here
9. Ascendance Of A Bookworm (2019 – )
Japanese Title: Honzuki no Gekokujou: Shisho ni Naru Tame ni wa Shudan wo Erandeiraremasen
Author: Miya Kazuki
Studios: Ajia-do
Genre: Animation, Adventure, Comedy
Episodes: 37
IMDB/MAL: 7.9/8
Are you a bibliophile (someone who loves books) and searching for the perfect isekai anime? I have got an isekai anime recommendation just for you! The Ascendance of a Bookworm is an isekai with a little twist from the usual plotline. It is about a young woman, Urano who aspires to become a librarian out of her love for books. Sadly, she eventually dies in an earthquake occurrence, and in her final moments, she expresses a desire to read numerous books in her subsequent life.
So, she is reborn as a little girl named Mayne in a different realm, which is still in its medieval period. She later discovers that books are scarce and only available to prestigious elites. Even in this disadvantageous situation, Mayne chooses to write and publish her own books. Why you ask? It's because she can read once again and continue her bibliophile journey. The plot is as wonderful as it sounds, and you must not miss this one if you love reading books!
Watch the trailer here
10. Overlord (2015 – )
Japanese Title: Overlord
Author: Kugane Maruyama
Studios: Madhouse
Genre: Animation, Action, Fantasy
Episodes: 52
IMDB/MAL: 7.7/7.9
Overlord fits within the isekai subgenre where the main character gets confined in a video game. It revolves around Ainz Ooal Gown, an office worker, and his coworkers getting stuck inside a video game. The fact that NPCs develop awareness and follow the main character's activities inside the game adds more excitement and mystery to the plot. Quite a crazy tale, huh?
This anime also features the main character as the strongest wizard. He becomes one when he is transferred to a different universe since he is already familiar with the game. What makes this anime worth watching is the characters in this new wizard realm. And if you are a gamer like me, it's a bonus. Hence, if you want a fresh take on the isekai genre involving games, Overlord is worth trying out.
Watch the trailer here
11. Ya Boy Kongming! (2022 – )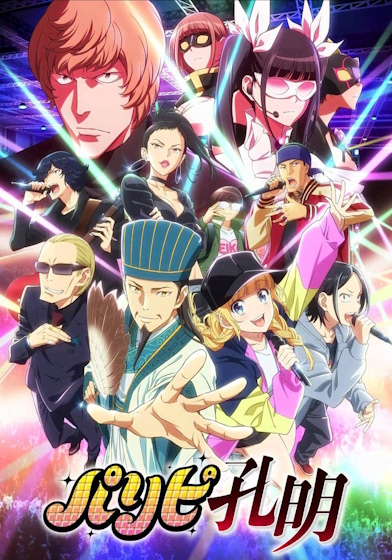 Japanese Title: Paripi Koumei
Author: Ryo Ogawa
Studios: P.A. Works
Genre: Animation, Fantasy, Comedy
Episodes: 12
IMDB/MAL: 7.6/8.2
Zhuge Kongming, who is recognized as the greatest tactician of ancient China, gets reincarnated into modern-day Tokyo. Yes, you read that right; it's an isekai anime with a Japanese x Chinese collaboration. Together with his companion named Eiko, they plan to conquer Shibuya by using military strategies to make Eiko a music superstar.
This anime shook the minds of all isekai fans when it was released last year. It is packed with stellar artwork and soundtracks, which leaves everyone stunned. The goofy story is just enough to entertain anyone with jokes and drama.
Watch the trailer here
12. Saga Of Tanya The Evil (2017 – )
Japanese Title: Youjo Senki
Author: Carlo Zen
Studios: Nut
Genre: Animation, Action, Adventure
Episodes: 14
IMDB/MAL: 7.6/8
Tanya the Evil is an isekai anime with a peculiar plot that you have never seen before. It is about a naive blue-eyed girl who battles on the front lines of a brutal conflict. What's so cool about a small girl at warm you ask? Well, don't let her innocent appearance deceive you; she actually has the soul of a man who had a disagreement with God and was reborn as a girl. This is one of the oddest stories I've come across in my anime-watching experience.
In the anime, Tanya is starting to rise in the military ranks with the evilness that he has hidden his abilities from a little girl. It's hilarious and amusing at the same time to see a little girl take on the role of the embodiment of evil. It has a unique plot from all other isekai anime, and only this MC is enough to get you started on this anime.
Watch the trailer here
13. Drifters (2016 – )
Japanese Title: Drifters
Author: Kouta Hirano
Studios: Hoods Drifters Studio
Genre: Animation, Action, Adventure
Episodes: 15
IMDB/MAL: 7.6/7.9
The creator of the Hellsing series once again presents you with a spectacular action-packed isekai anime. If you're already familiar with the Hellsing series, you can see the shades of the creator's creativity in this anime too. As the future of the world is at stake, several historical combatants from various eras are called to rescue and fight against each other.
Bringing OP characters into a fantasy to fight for lives against each other is enough to decide how fascinating it would be and it certainly is. Kouta Hirano once again delivers an excellent anime this time in the form of isekai. Fans of Kouta as well as newbies to the isekai will enjoy this anime very much as it has every aspect one could ask for.
Watch the trailer here
14. Log Horizon (2013 – )
Japanese Title: Log Horizon
Author: Mamare Touno
Studios: Satelight
Genre: Animation, Action, Adventure
Episodes: 62
IMDB/MAL: 7.6/7.9
After the recent update to the well-known MMORPG Elder Tale, more than thirty thousand astonished Japanese players find themselves instantly transported inside the game's universe without being able to log out. And of course, the protagonist named Shiroe is also among those trapped in the game. But Shiroe is a pro player and he excels already in this new realm, so he sets out on an adventure. This anime is said to resemble SAO's base template but has many other interesting elements though.
It's a good anime with pretty art and an engaging story. You must have seen countless anime based on this same template but that doesn't matter here. It is definitely enjoyable and its fanbase proves to you why it's one of the best isekai anime on our list. So, make sure to watch this one if you ever feel bored.
Watch the trailer here
15. Sword Art Online (2012 – )
Japanese Title: Sword Art Online
Author: Reki Kawahara
Studios: A-1 Pictures
Genre: Animation, Action, Adventure
Episodes: 100
IMDB/MAL: 7.5/7.25
At the time, Sword Art Online popularized the Isekai anime trend. It has certainly declined in quality with new seasons, which caused its own supporters to despise the program, but the intervening seasons are jam-packed with incredible content. Kazuto Kirigaya, one of the coolest overpowering main characters, is the main character of SAO. The narrative is made much worse by the fact that the story is about hundreds of other individuals who become locked within a game and are given the simple rule that if they die in the game, they also die in real life.
In the name of the game, the MC is forced to overcome several obstacles. This anime will be worth watching because of the intriguing plot and fascinating characters, but beware of some seasons' poor quality. And therefore, disregard the reviews and watch this anime to enjoy yourself and come to a conclusion.
Watch the trailer here
16. Inuyasha (2000 – 2004)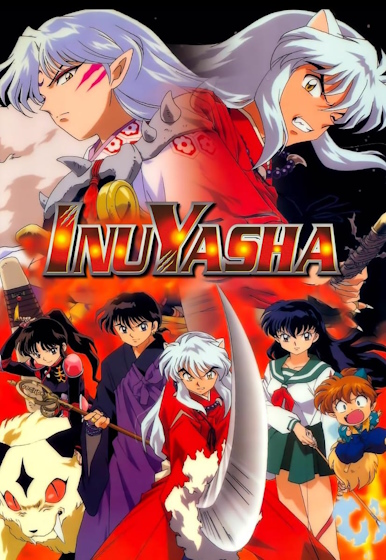 Japanese Title: Sengoku Otogizoushi InuYasha
Author: Rumiko Takahashi
Studios: Sunrise
Genre: Animation, Adventure, Fantasy
Episodes: 167
IMDB/MAL: 7.9/7.9
Inuyasha is another classic isekai anime, which aired back in 2000, we have here on our list. It is about a young girl named Kagome Higurashi who is forcefully teleported to ancient Japan by a demon on her birthday. This happened because she unknowingly possessed a powerful jewel known as the Shikon Jewel. It gets broken into pieces when she arrives here and now she is on a journey with a half-demon to find the remaining shards.
Inuyasha is an isekai anime with a straightforward story and good characters. It gives nostalgic vibes with its art and keep in mind that it's pretty long with over 160 episodes. That said, if you want a long-running isekai anime to watch, you can start this one without any doubts.
Watch the trailer here
17. The Devil Is A Part-Timer! (2013 – )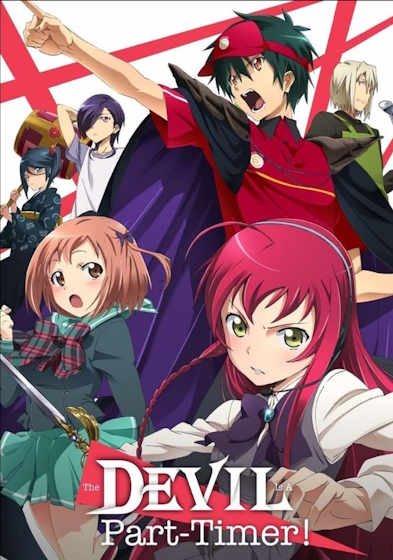 Japanese Title: Hataraku Maou-sama!
Author: Satoshi Wagahara
Studios: White Fox
Genre: Animation, Action, Comedy
Episodes: 26
IMDB/MAL: 7.5/7.8
The Devil is a Part-Timer is a comical isekai anime, as the title would imply. It occurs when Satan, the demon lord, reincarnates in contemporary Japan without any of his powers. The devil chooses to take a part-time job at a fast food restaurant in this anime's hilarious tale of how he manages to make ends meet. Therefore, you might have already got an idea about how fun this anime is.
You can have an amusing time watching this anime if you want a change from the typical OP main characters with too many actions. This demon lord intends to ascend the corporate ladder and dominate Earth as he is unable to return to his home. For that, he decides to satisfy not only the humans of his world but also us the fans with his entertaining performance.
Watch the trailer here
18. Welcome To Demon School! Iruma-kun (2019 – )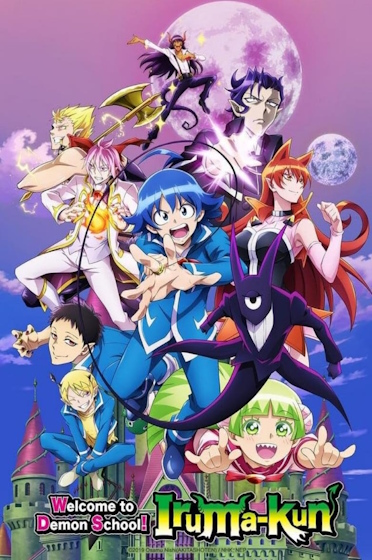 Japanese Title:
Author: Osamu Nishi
Studios: Bandai Namco Pictures
Genre: Animation, Drama, Comedy
Episodes: 66
IMDB/MAL: 7.7/7.8
This isekai anime is about a 14-year-old kid named Iruma Suzuki. He has experienced bad luck his entire life and his parents sold him to the demon for sale. Nonetheless, this demon named Sullivan has a kind disposition and enjoys having him as a grandkid. Thus he makes him attend Babyls, the demon school. But as a twist to the story, he also serves as the head of this school for demons, and everyone anticipates that Iruma will succeed the current Demon King. Therefore, this Isekai anime is a high school comedy featuring demons which sounds cool and fun, doesn't it?
The whole plot makes us intrigued about whether Iruma-kun will be able to thrive in this new environment and overcome the terrifying ordeals that have been thrown at him. Thus this anime will keep you engaged and have fun at the same time. It has been regarded as the favorite of many and is the best isekai anime suggestion we have too.
Watch the trailer here
19. Cautious Hero: The Hero Is Overpowered But Overly Cautious (2019)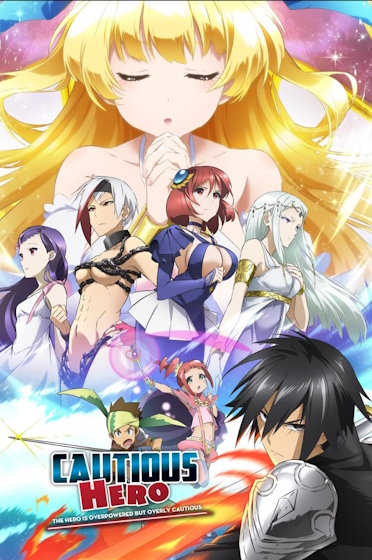 Japanese Title: Shinchou Yuusha: Kono Yuusha ga Ore Tueee Kuse ni Shinchou Sugiru
Author: Light Tuchihi
Studios: White Fox
Genre: Animation, Adventure, Comedy
Episodes: 12
IMDB/MAL: 7.4/7.5
Another day, another isekai anime with a video-game-based storyline. The title is already funnier and it exactly conveys the story of this anime. One day goddess Rista invites a hero to aid her in a video-game-like world. That hero is none other than our MC Seiya who is considered to be excellent in every aspect, yet he is also exceedingly careful at the same time. For example, he purchases three sets of armor— one for himself to wear, one for a spare, and one for the spare for the previously bought spare. And he gets all of this only to fight against the weakest foe in that world. That's how cruelly cautious our hero is and you know what the title implies now.
With a goofy story and a predictable plot, it doesn't get boring at any place. It has a good animation combined with a very good soundtrack resulting in plenty of enjoyable factors. The characters are the soul of this anime and will keep you entertained throughout the show. Thus, you can try out this anime if you love video-game-based isekai stories.
Watch the trailer here
20. Uncle from Another World (2022 – )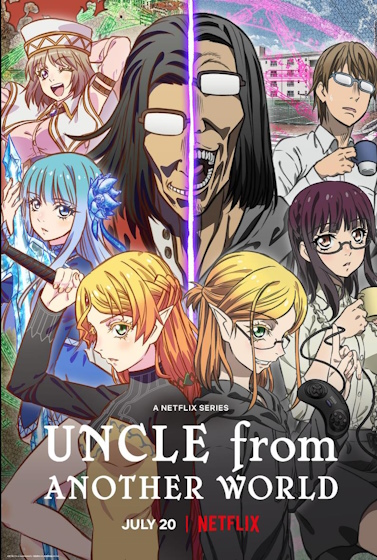 Japanese Title: Isekai Ojisan
Author: Hotondoshindeiru
Studios: AtelierPontdarc
Genre: Animation, Fantasy, Comedy
Episodes: 13
IMDB/MAL: 7.4/7.8
Ever wondered if we will have an isekai concept applying to the real world we live in? then Isekai Ojisan is the one you need to watch. It takes the concept of Isekai and reverses it to have a more fun plot. You can see it here as Takafumi's uncle awakens after a 17-year coma. He had really been to a different world during that coma period. And has now returned to the real world with magical abilities. Insane right? Takafumi must assist his uncle in harnessing these skills and to share their adventures, the uncle and nephew decide to launch a YouTube channel.
The journey of this magical uncle and nephew leaves a big smile on your face. It was also released very recently and has been piquing the interest of many fans around the world. The slight twist to the isekai genre is so welcomed and interesting to watch. Thus if you want to try out a new kind of isekai anime try out this one.
Watch the trailer here
Frequently Asked Questions
What is considered the best isekai anime?
Re: Zero is considered to be the best isekai anime by the fandom. But be alert as there are new isekai anime like Mushoku Tensei running forward to grab that title.
What is the first known isekai?
The first known isekai anime is Paul no Miracle Daisakusen which was released in 1976.
What category is isekai anime?
Isekai is a subgenre born out of the fantasy genre. As you can all the isekai anime involves dealing with stuff like magic, fantasy land, etc.
---
Load More