Announced at Apple's education-focused event in the US were the new 6th-gen iPads. The 6th-gen iPad features a 9.7inch Retina display and is powered by the A10 Fusion chip with an embedded M10 co-processor for an enhanced augmented reality (AR) experience. The device runs iOS 11 out-of-the-box and is one of the best iPads to date. So, if you are one of those who're looking forward to buying the new iPad, you should definitely check out our list of the 20 best iPad accessories to expand the functionalities of your cool new gadget:
The Best iPad 6th-Gen Accessories
1. Apple Pencil

Let's kick things off with the most highlighted and advertised accessory for the iPad, that is, the Apple Pencil. While it was announced alongside the iPad Pro, the new iPad 6th-gen is now compatible with the smart stylus as well. It's an accessory that is meant to enhance the productivity of your iPad Pro, by extending it to creative purposes such as drawing & sketching. The Apple Pencil is sensitive to pressure and tilt so you can easily vary line weight, create subtle shading, and produce a wide range of artistic effects. What's more is that it comes with its own Lightning Adapter as well as an extra tip. However, if you're looking for a cheaper alternative, you can check out Adonit Pixel ($73.99) or the FiftyThree Digital Stylus ($59.99).
Buy from Amazon: ($93.49)
2. Sensu Digital Artist Brush & Stylus for iPad 6th Gen


If art is on your mind, yes, the Apple Pencil is good, but it will never be enough. For professional artists who are into drawing and/or sketching, you should take a look at Sensu Artist Brush & Stylus. A universal stylus made specifically for sketchers and artists out there, it is a combination of a brush and a stylus, thus letting you choose the appropriate option when needed. If you want to draw something casual or just manage the screen, you can get the rubber stylus out; or go with the brush for an enhanced drawing experience. Furthermore, it is available in a choice of chrome and matte black finishes, allowing you to pick the brush that matches your style.
Buy from Amazon: ($39.99)
3. SteelSeries Nimbus Wireless Controller
The Apple iPad is designed to deliver a great user experience for students as well as work professionals. But the iPad is not all work and no fun. The App Store for the iPad is home to thousands of games, and while most of the iPad games are optimized for the perfect touchscreen experience, there are a couple of great games out there that require a handheld controller for a more immersive gameplay experience. The SteelSeries Nimbus is the perfect wireless controller for your iPad, allowing you to gain extra control over the games you play on your tablet. It gives you 40-plus hours of gameplay with just a quick charge using the Lightning connector, along with LED notifications, an easy-to-navigate menu button and pressure-sensitive buttons for the most precise gaming controls.
Alternatively, you can also check out the SteelSeries Stratus Wireless controller ($32.98) for your iPad.
Buy from Amazon: ($41.50)
4. Apple Magic Keyboard
The iPad features a powerful and customizable on-screen virtual keyboard, that comes loaded with plenty of tricks under its sleeve. However, if you're more of an advanced user or prefer to use your iPad for extended writing sessions, you'd want to switch to a more dedicated keyboard. While there are plenty of keyboard options out there that you can use with your iPad, with some even being concealed within the case, we'd personally suggest you getting the Apple Magic Keyboard. The Magic Keyboard combines a sleek design with a built-in rechargeable battery and enhanced key features. Also, it pairs automatically with your iPad, so you can get to work right away.
If you're looking for a cheaper alternative, you can check out the Logitech Bluetooth K480 ($25.97).
Buy from Amazon: ($89)
5. iPad Desktop Stand Holder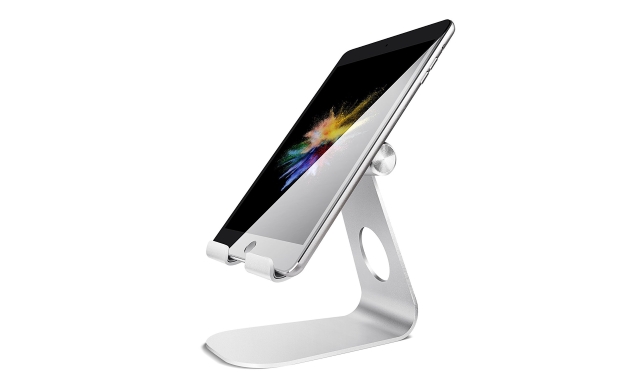 If you're planning to use your iPad for productivity tasks or as a desktop replacement, you'd want to purchase a good stand for it. While the market for the same is populated by a lot of options, you'd want your stand to be of high quality so as to not crumble with the long hours of load on it. The Lamicall iPad stand is one of the best in this regard, made of spaceflight Al-Ti alloy and super high strengthened alloy steel material which gives it higher strength and lighter weight. It also comes with rubber pads to protect your iPad from daily scratches and sliding. What's more is that the stand supports both vertical and horizontal viewing modes, making it a complete stand for your iPad.
Alternatively, you can even check out the UGREEN Tablet Stand Holder ($8.99) for your iPad.
Buy from Amazon: ($15.99)
6. IK Multimedia iRig Keys MINI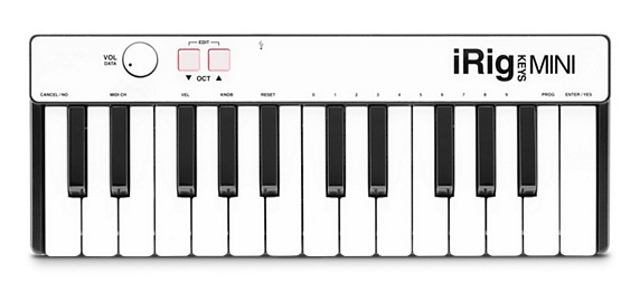 If you're a musician or aspire to be one, and plan on using your iPad for your media creation, the IK Multimedia iRig Keys MINI keyboard is a must. It is an ultra-portable 25-key MIDI keyboard controller which connects directly to your iPad thanks to the bundled Lightning connector. The iRig Keys MINI is super compact and lightweight, allowing you to easily carry it with you wherever you go. Thanks to its two-octave range and its compact size, it manages to strike the perfect balance between portability and full-featured functionality.
Buy from Amazon: ($79.99)
7. 
SanDisk iXpand Flash Drive
No matter which storage option of the iPad you go with, you always want a little more space, right? Thanks to the SanDisk iXpand Flash Drive, you can have tons of storage space, and that too quite easily. The drive has both a flexible Lightning connector that works with most cases and a USB 3.0 connector to plug into your Mac computer or PC so you can easily move your stuff where you want it. Furthermore, it also includes encryption software that lets you password-protect files. Also, used alongside the iXpand mobile app, all your photos and videos are automatically backed up from the Camera Roll to the USB drive, thus saving you space on your iPad. The SanDisk iXpand Flash Drive is available in a variety of sizes such as 32GB, 64GB, 128GB, and all the way up to 256GB.
Buy from Amazon: ($35.86)
8. Lightning to SD Card Camera Reader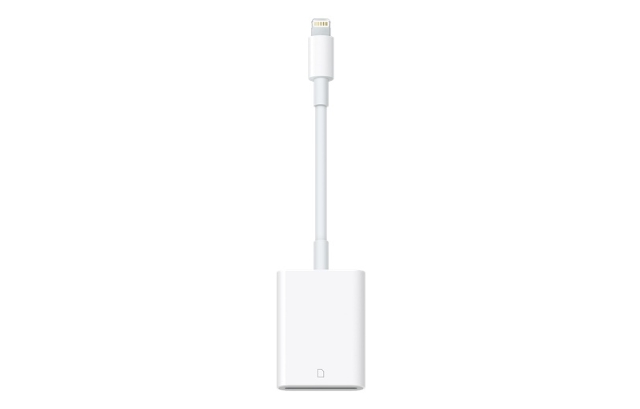 Many users use their iPads to professionally edit their images and give them a more refined and better look. However, it does come with the tedious task of transferring the images from the DSLRs to one's PC or Mac and then loading them onto the iPad. Well, with Apple's Lightning to SD Card Camera Reader, you can finally skip that step. As the name suggests, the SD Card Reader can house your DSLR's SD card, and show those snaps on the bigger screen. After you insert the SD card into the reader, your iPad or iPhone automatically opens the Photos app, which organizes your photos into Moments, Collections, and Years. The Lightning to SD Card Reader supports all standard photo formats, along with SD and HD video formats.
Buy from Amazon: ($28)
9. USB-C to Lightning Cable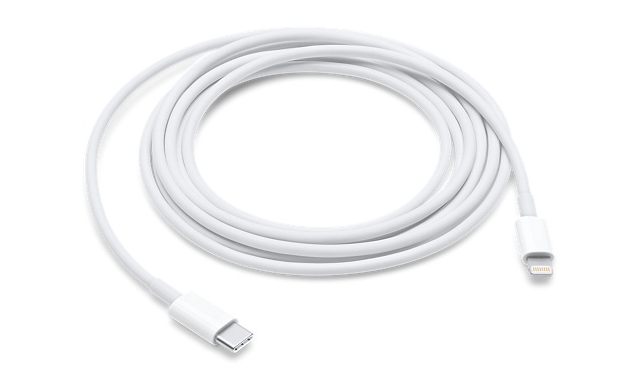 Okay, so you got yourself the all-new iPad, to go along with your Macbook, in order to complete the Apple ecosystem. But how about connecting the two? The newer MacBooks only feature the Thunderbolt ports, while the iPad 6th-gen comes with a Lightning port. Well, that's where the USB-C to Lightning Cable comes in. Thanks to this, you can connect your iPad with Lightning connector to your USB-C or Thunderbolt 3 (USB-C) enabled Mac for syncing and charging. Furthermore, you can also use this cable with your Apple 29W, 61W, or 87W USB-C Power Adapter to take advantage of the fast charge on your iPad.
Buy from Amazon: ($35)
10. 
Anker PowerCore 13000 Power Bank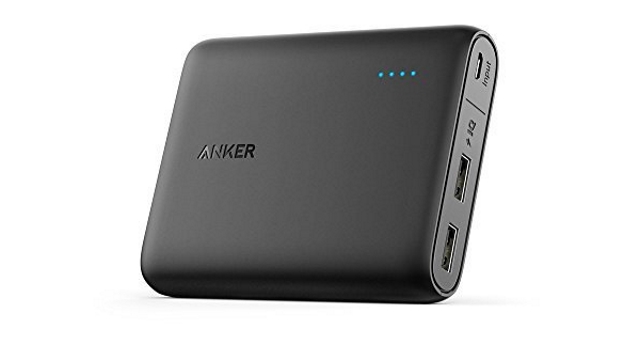 Apple claims that the iPad 6th-gen (2018) should easily last you for 10 hours on a single charge. Although that should be enough for most users, there are people who demand more from their device. While you cannot expect to find a charging point everywhere, what you can do is get yourself the Anker PowerCore 13000 Power Bank. This little pocket-sized power bank houses a 13000mAh battery, and can easily be used to charge your iPad almost 2 times. It also comes equipped with the company's PowerIQ and VoltageBoost, which combine to deliver a max speed charge to your iPad.
Buy from Amazon: ($31.99)
11. Apple AirPods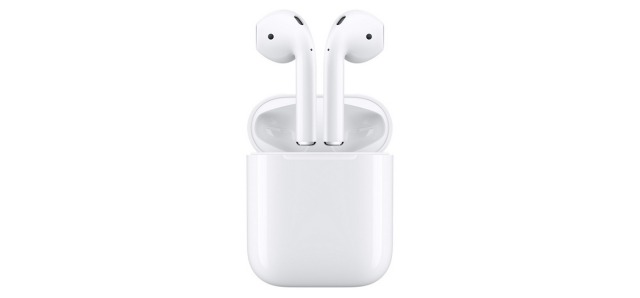 One of the best selling Apple accessories, the Apple AirPods are probably the best wireless earphones you can buy for your iPad. Powered by Apple's custom W1 chip, AirPods use optical sensors and a motion accelerometer to detect when they're in your ears, which means they can start playing songs the moment you put them in your ear and pause the playback the moment you take 'em out. The AirPods also feature Siri which can be triggered using double-tap. The AirPods deliver an "industry-leading 5 hours of listening time" on a single charge, while fast charging ensures 3-hours of listening time after just 15 minutes in the charging case. Alternatively, you can even check out some cheaper AirPods alternatives as well.
Buy from Amazon: ($159)
12. Incase Slim Sleeve for iPad 6th Gen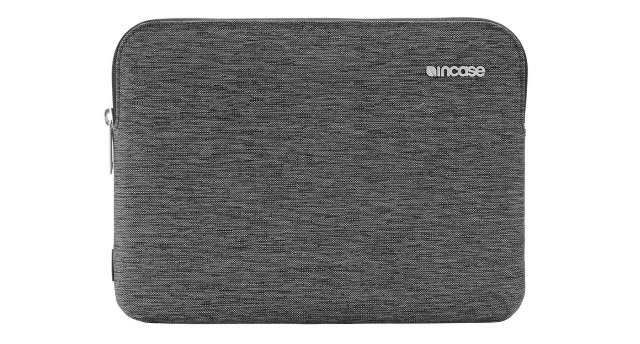 The iPad is made to be ultra-portable, but nobody, including us, would recommend you carrying that beautiful tablet barebone. Instead, owing to the iPad's minimalistic and simple design, I'd recommend you getting the Incase Slim Sleeve for your iPad. The premium design of the Slim Sleeve complements the slim form of the iPad 6th-gen while the plush faux-fur lining keeps your device looking new longer. The entire sleeve is made up of high-quality Ecoya material to ensure long life and durability. What's more is that despite its simple design, the sleeve manages to hide a slot for conveniently storing your Apple Pencil as well, so you do not have to miss out on an essential accessory for your iPad.
Buy from Amazon: ($39.95)
13. Belkin iPad Car Charger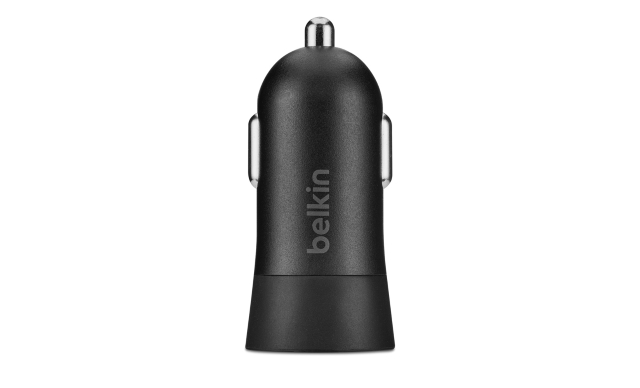 Charging on the go using a power bank might not be everyone's first choice, but if you regularly commute via your own car, chances are that a car charger might interest you. Belkin is one of the best companies in this segment and has created an exclusive product for Apple's iPads and iPhones. The Belkin Car Charger delivers up to 12W safely from your car's DC port to your iPad. It also houses an internal smart chip which registers the exact power required to charge your iPad at optimal speed.
Buy from Apple: ($19.95)
14. iPad Smart Cover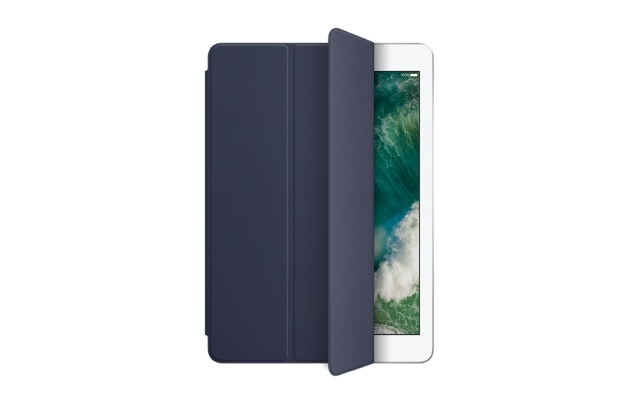 One of the best cases or covers for your iPad (2018), the official Apple Smart Cover features a thin and minimal design which protects your iPad screen without covering up its aluminum back. The Smart Cover is made of polyurethane along with a soft, color-matched microfiber lining that helps keep your display clean. There is also a hinge which magnetically aligns the Smart Cover with iPad for a perfect fit. Lastly, the cover can be folded to double duty as a keyboard stand. Alternatively, you can check out other cases and covers for your iPad.
Buy from Amazon: ($39)
15. amFilm Glass Screen Protector for iPad 2018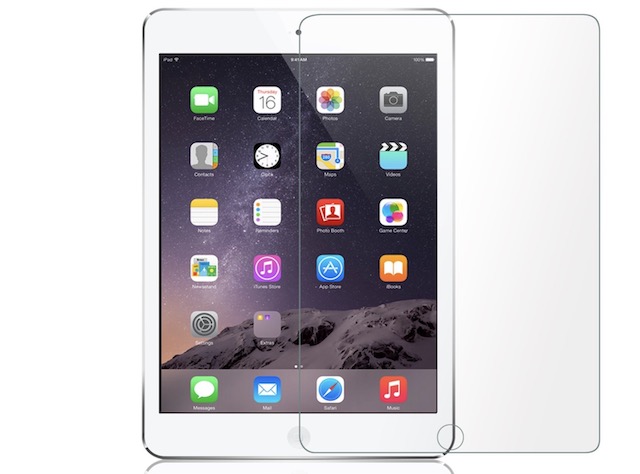 A screen protector is one of the most essential accessories for any touchscreen device, especially something as big as the 9.7-inch iPad (2018). The screen protector that I'd recommend is the one from amFlim which is a company I trust when it comes to screen protectors. Coming in at just 0.3mm thickness, the screen protector is one of the slimmest options out there, and ensures that you will not see any parallax effect when you are using your Apple Pencil with the iPad. It also features 9H hardness which is enough to protect your iPad's display from scratches, scuffs, and dust. Alternatively, you can check out our complete list of the best screen protectors for your iPad 6th-gen.
Buy from Amazon: ($8.99)
SEE ALSO: 20 Best iPhone X Accessories You Can Buy
Use Your New iPad Better with the Best iPad 6th-gen (2018) Accessories
Well, that was our list of the various accessories that you can get for your new iPad (2018). Undoubtedly, the Apple Pencil remains one of the most recommended accessories for the iPad, but your choices may vary. Speaking of choices, which accessories will you be getting for your iPad? Also, did we miss out on something essential for your tablet? Let us know in the comments down below.