Apple recently launched its brand new, 6th-gen iPad (starts at ₹28,000) and while the device looks more or less like every other iPad before it, there are a number of changes that make it far more advanced than its predecessors, and also a lot more interesting. So, if you're wondering whether you should buy this new 6th-gen iPad or not, or if you're just curious about what the new iPad (2018) is like, this is our full review of the brand new iPad:
6th-Gen iPad Specifications:
Before we take a deep dive inside the brand new iPad, let's get the on-paper stuff out of the way. The new, 6th-gen iPad's technical specifications are as follows:
| | |
| --- | --- |
| Display | 9.7-inch IPS LCD Retina Display |
| Processor | Apple A10 Fusion |
| GPU | PowerVR Series7XT Plus |
| RAM | 2GB |
| Storage | 32GB/128GB |
| Primary Camera | 8MP f/2.4 |
| Secondary Camera | 1.2MP f/2.2 |
| Battery | Non-removable 32.4Wh Li-ion Battery |
| Operating System | iOS 11 |
| Sensors | Fingerprint, Accelerometer, Gyroscope, Barometer, Compass |
| Connectivity | Wi-Fi b/g/n/ac; Bluetooth 4.2; LTE (Optional) |
| Price | Starts at Rs. 28,000 |
Now that the specs are out of the way, let's go through everything the iPad has to offer (there's some extra, special stuff I found really cool that I'll talk about as well).
What's Inside the iPad Box: Not the Pencil
Opening an Apple box is a treat in and of itself. I'm sure most reviewers would agree with me that Apple's packaging is immaculate. Every tiny detail is well thought out, and it makes unboxing the devices an experience in itself — an experience that I especially love. Anyway, inside the iPad box, you'll find:
The iPad
USB to Lightning cable
Power adapter
Welcome guide, regulatory notices, and Apple stickers (don't put these on your cars, please)
Design and Build: Like Every iPad Ever, and That's a Good Thing
The new, 6th-gen iPad looks a lot like the iPads that preceeded it, and that's honestly not bad. I've always appreciated the design of the iPad — it's sleek, it's minimal, and in the space grey variant that we have, the iPad looks stunning, yet low profile, which is awesome.
Build wise, the iPad is great too. It has a lot of screen, so it's best to not drop it, but build quality is beyond excellent. The buttons are tactile, the device feels solid and sturdy in the hand and inspires a sort of confidence that most tablets don't. It's beautiful, so you might not want to put a case on it, but I'd recommend you do. Dents on this beauty will not be a good thing, and while it'll take them without complaint, they'll hurt you forever.
Dents on this beauty will not be a good thing, and while it'll take them without complaint, they'll hurt you forever.
Display: Retina Display, What's Not to Like?
The first thing you'd notice on the iPad (or any iPad ever) is the display. Partly because that's pretty much everything there is on an iPad, and partly because it's just amazing. The 9.7-inch display on this 6th-gen iPad is no different.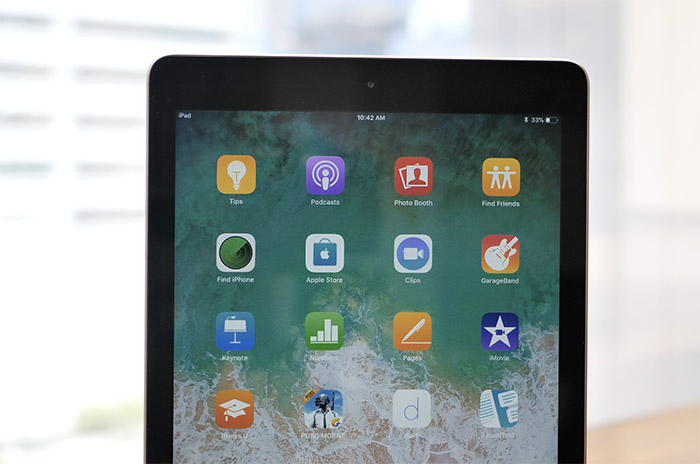 It's bright (get's quite bright, to be honest), colors are brilliant, and since it's a Retina display, it's absolutely perfect (unless you're a pixel-peeper, in which case, no one can help you). Viewing angles are great, and the display is just stunning, to be honest.
Apple Pencil: Oh Hello, iPad Semi-Pro
Plus, the iPad (2018) supports the Apple Pencil, which is just insane because for the longest time I thought (as did everyone else) that the Pencil will remain exclusive to the far more expensive (so much so that it was in the laptop price-range) iPad Pro. Now that the much more affordable iPad has Apple Pencil support, I'm sure it deserves its very own section in this review.
Connecting the Apple Pencil requires plugging it into the iPad — a process which is quick, if not aesthetically pleasing. However, once you get beyond that, the Apple Pencil is a remarkable experience with the new iPad. It opens up new horizons of interacting with the iPad, including, but not limited to (wow, that sounded like something from a terms and conditions document):
Jotting Down Notes:
Typing on a touch screen isn't always fast, and honestly, isn't always as easy as companies would have you believe. So if you're in a classroom or a meeting and you have to take notes, or if you're on the bus when inspiration strikes, the Apple Pencil will let you just quickly jot everything down (like these meeting notes I jotted down while everyone else typed things on their laptops, heh).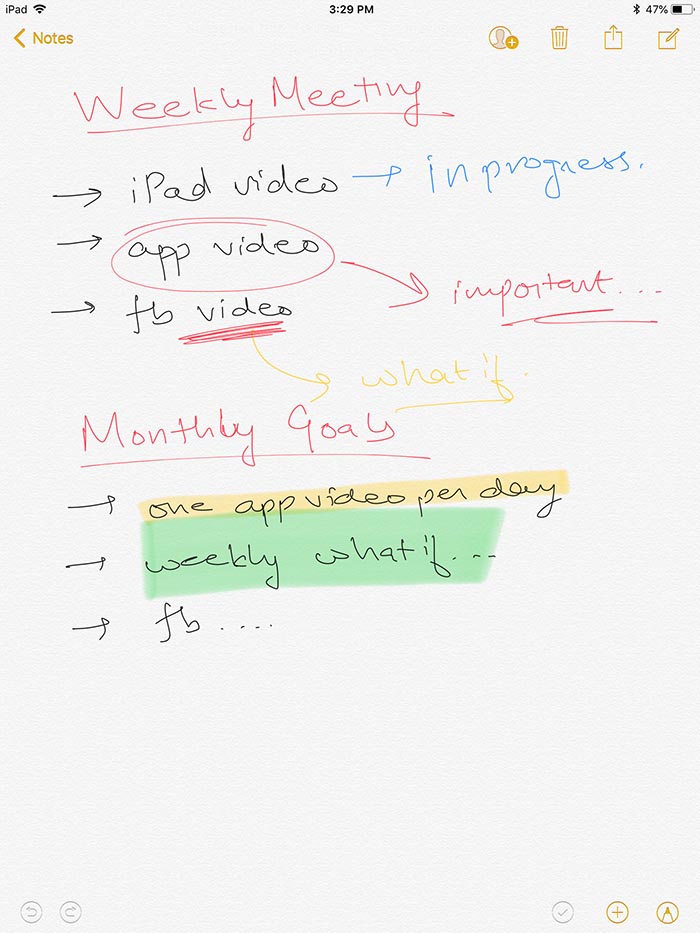 Drawing:
The Apple Pencil also makes it incredibly easy to draw on the iPad, and I'm not talking about things like simple line drawings, I'm talking about detailed sketches and artworks that you'd not be able to make with a finger for sure. So if you're an artist at heart, or if you're like me and you doodle (albeit poorly) when you're bored, well, the Apple Pencil will let you do that right there on your iPad.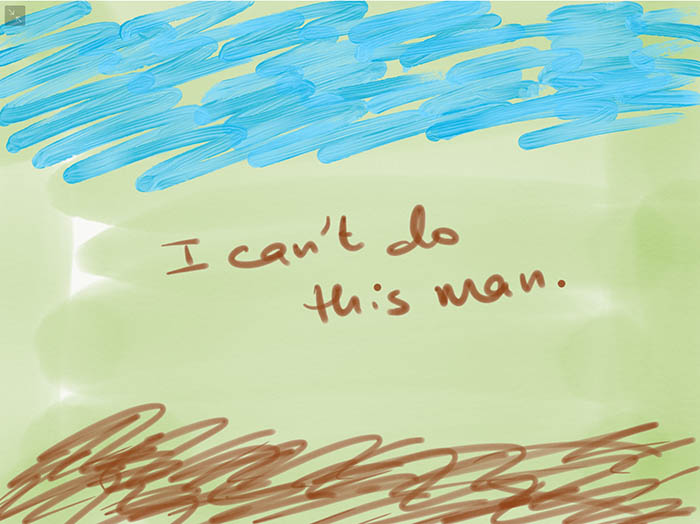 PS: Pro tip for school kids: it's incredibly useful for playing tic-tac-toe in boring classes as well. Not that I condone such behavior.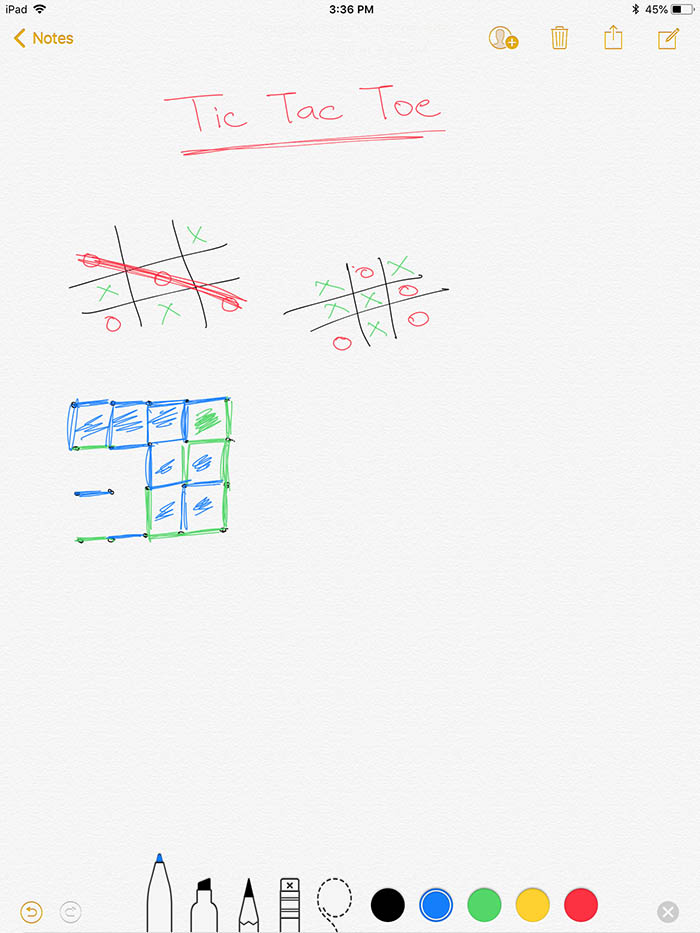 Annotating:
With the Pencil, you can also annotate PDFs, images, anything you want basically, and it all works incredibly well. You can export websites as PDF pages, annotate them, and send them off in an email. On PDF books, you can highlight stuff, add notes here and there; it's an amazing way to read and study.
Just Generally Looking Like You're More Serious Than You Actually Are:
Another thing, and this specifically applies to people like me, is that as long as someone can't see what's on your screen, you can just pick up the Pencil and act as if you're taking down some important notes, or doing something that's a really big deal when in reality, you're probably just watching the IPL match on Hotstar (like Rupesh).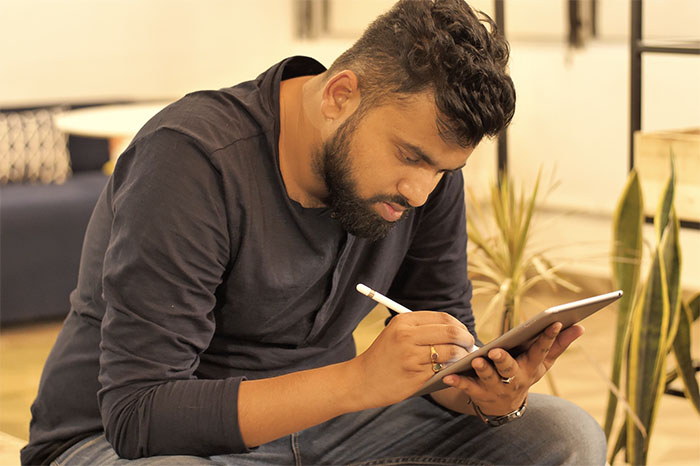 It sounds like a novelty, I know, but it's really not. It's quite the useful tool, and honestly, the Pencil support in itself justifies buying the iPad in a lot of ways.
Camera: Off-putting, Noisy, and Just Plain Bad
The camera on the iPad is an 8MP rear shooter with an f/2.4 aperture, which means you should not, at any cost expect it to perform very well, especially in low light. Apple is clearly not looking to make the iPad a photography device, and it makes sense. Here are some pics we took with the rear camera on the iPad: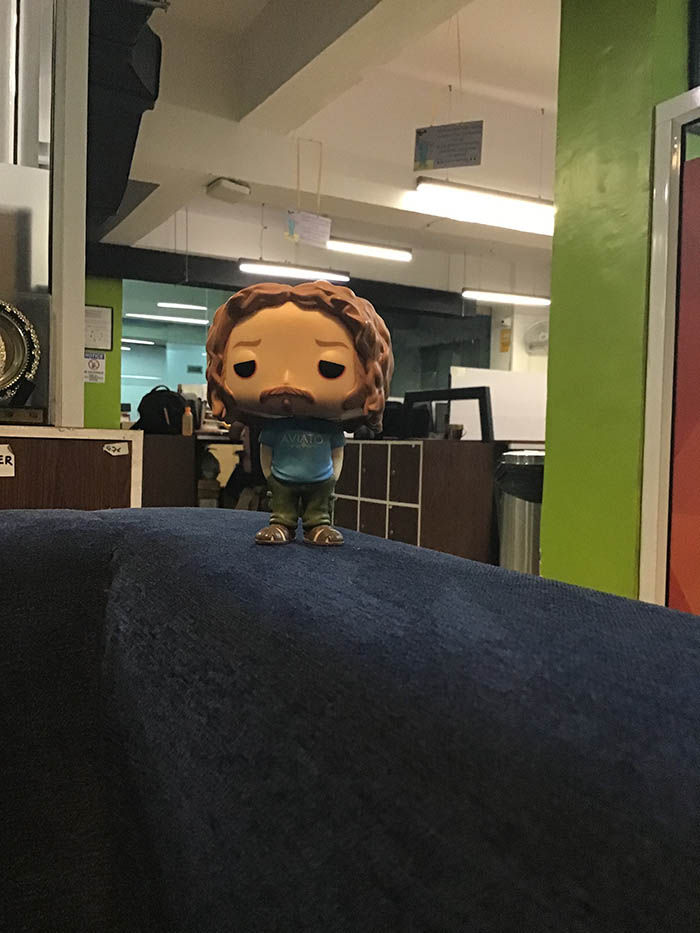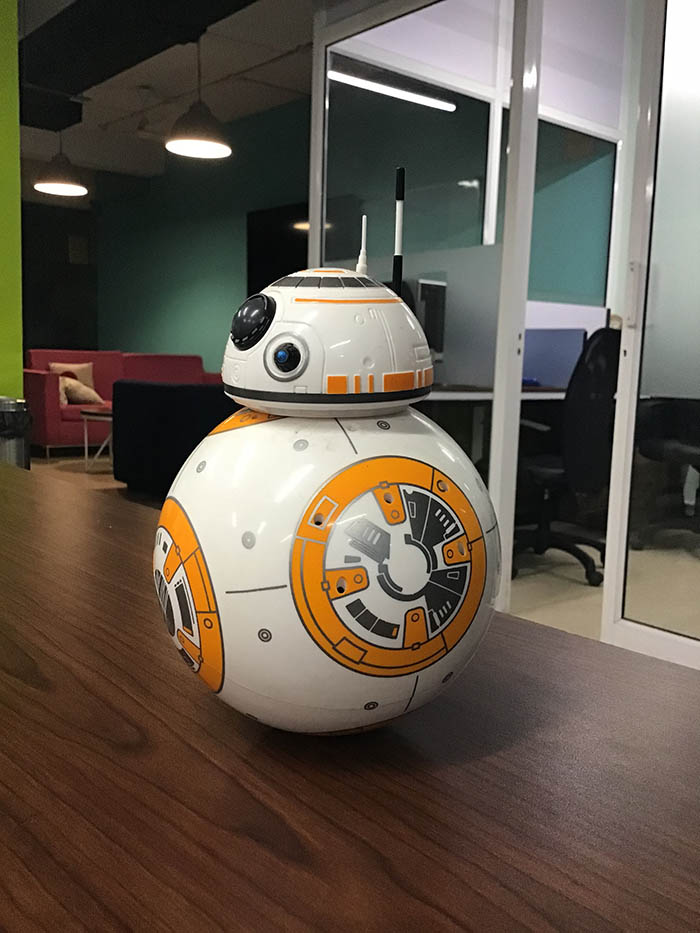 On the front, the iPad has a 1.2MP f/2.2 camera. Yes, that's 1.2, not 12. I gathered up all my courage to test it out and it failed spectacularly at any kind of selfies. In low-light, the performance is even worse. Apple is clearly only hoping for the iPad to be used for FaceTime and nothing else.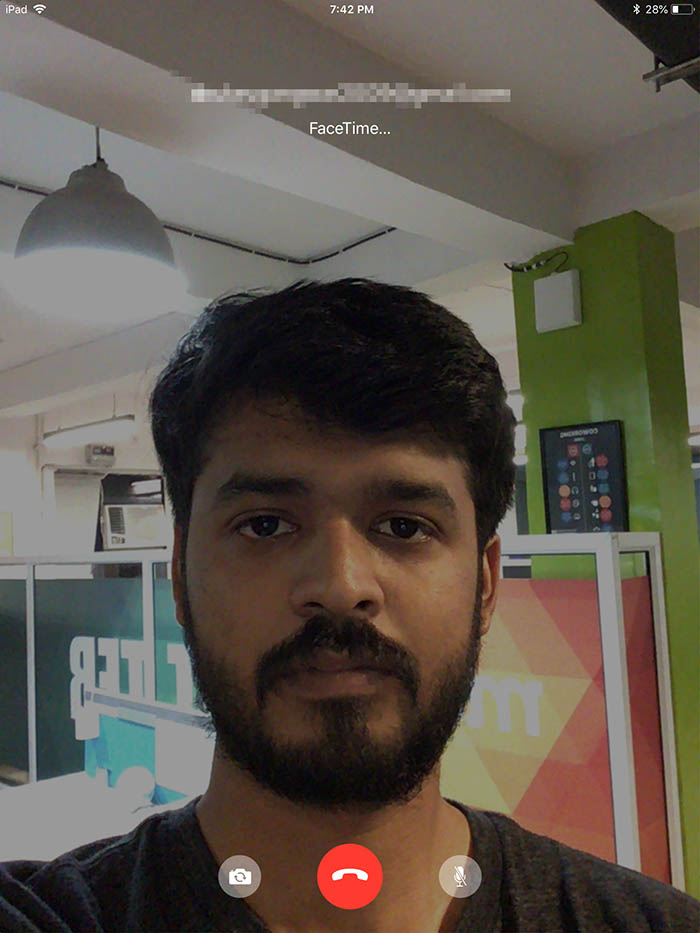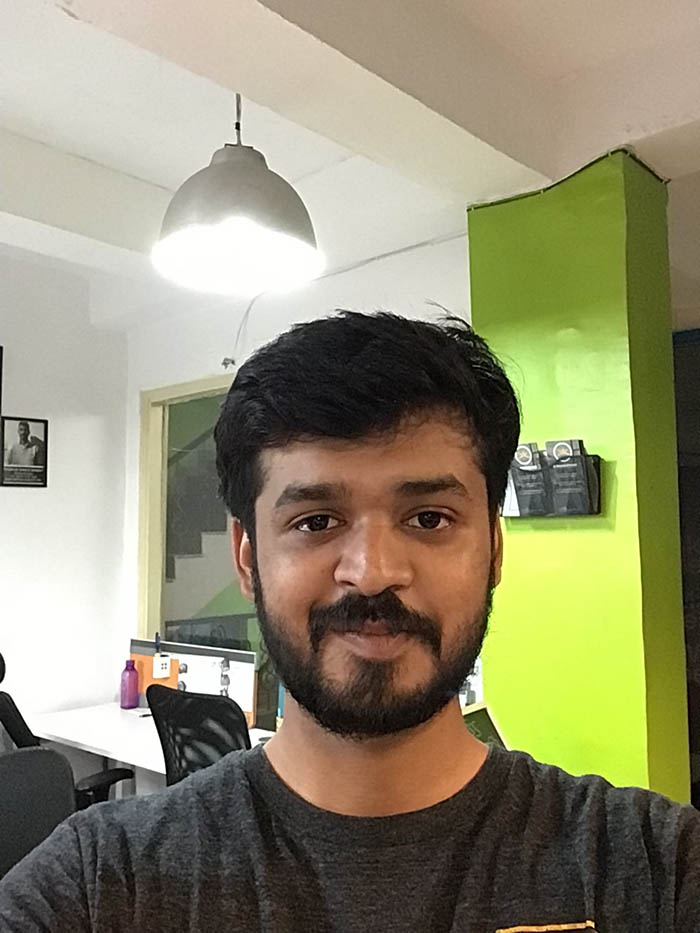 Performance: A10 Fusion, Need I Say More?
The new iPad comes with Apple's A10 Fusion SoC paired with 2GB of RAM, and while it's true that the A10 Fusion is old by smartphone standards, it performs surprisingly well. Obviously, Apple's hardware and software optimisation plays a big role in that, and the iPad (2018) performs so well, you'll be hard pressed to actually push it beyond its limits in anything you do on it.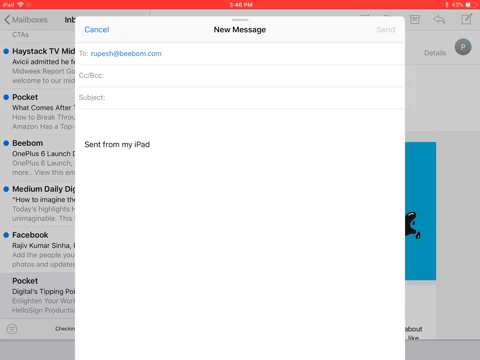 I tried a lot of things, specially things where I was multi-tasking like a maniac, and the iPad didn't lag, or freeze on me even once. When that didn't work, I played PUBG Mobile on it. It selects the highest settings by default, and it works like a charm. It's smooth, there are no frame drops, and it's easily better than PUBG Mobile on my 8GB OnePlus 5.
it's easily better than PUBG Mobile on my 8GB OnePlus 5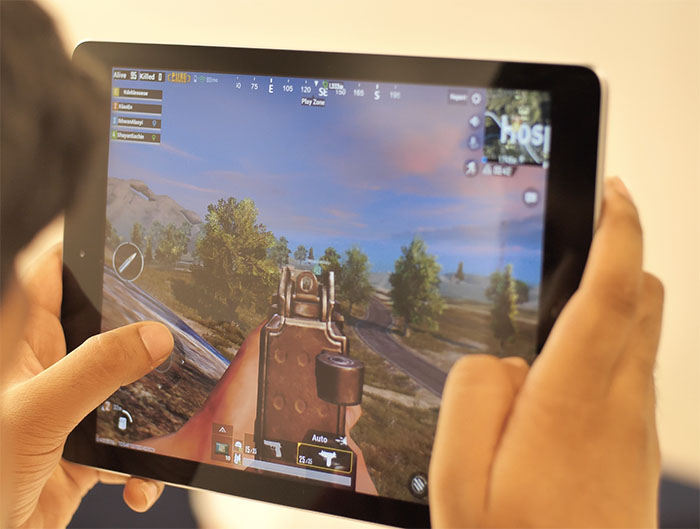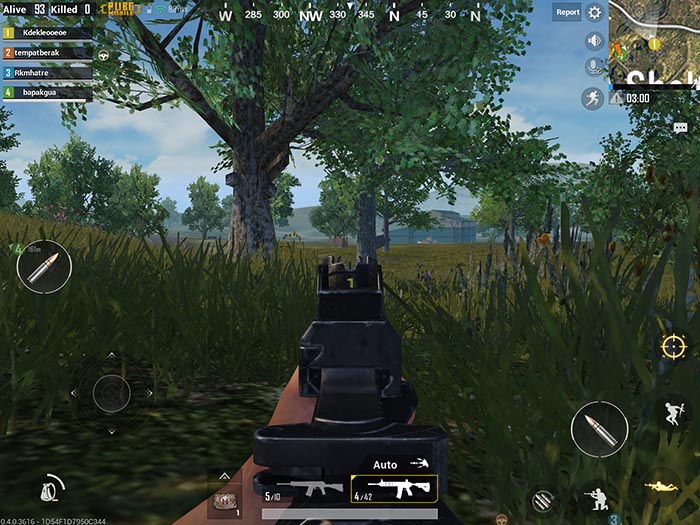 Obviously, if you intend on making 3D renders, or editing 4K footage on the iPad, you'll be better off with the much more powerful iPad Pro. The regular, 2018 iPad can handle it too, but it'll definitely make you feel the pressure that's being put on the A10 Fusion.
Battery: 32.4Wh Of Insanity
The new 6th-gen iPad packs in a 32.4Wh battery powering the gorgeous 9.7-inch display, along with the processor, speakers, and everything else. Let me just tell you, battery life on this new iPad is insane. It's just so good, it lasts super long and easily gets me through the day with heavy, insanely heavy usage, every single time. I've yet to come to a point where I was worried if the iPad will last me through the day without a top-up.
I'd attribute this to the battery inside this thing, but I'm pretty sure Apple's software has a lot to do with it. Apple devices have always had insane standby times, and incredibly good usage times, and this iPad is no different.
Connectivity: WiFi or WiFi+4G?
The iPad has been launched (as it has been for a long time now) in two different connectivity variants. There's a variant with WiFi, and another with WiFi + 4G. Both the variants come with either 32GB or 128GB of storage.
If you're confused about what to buy, it depends on whether you'll be using the iPad while travelling, or mostly in places with WiFi connection. If it's the former, you should buy the WiFi+4G variant for sure, and if it's the latter (like in my case), you should get the WiFi only variant.
Miscellaneous: It's a Mac… Almost!
While I was playing around with the new iPad (2018), I decided on connecting one of the Magic Keyboards we have here at our offices, and see if it's comfortable to write articles on the iPad. In my attempt to do that, not only did I realise that the iPad is great for writing articles, I also realised that with a keyboard attached to the iPad, it basically becomes a Mac.
command+shift takes you to Spotlight, and shortcuts like command+tab pop up the Mac-like App switcher. Brightness keys, volume keys, all work perfectly with the iPad, making it sort of like a less-powerful but still incredibly awesome version of the Mac. The Mac SE, if you will.
The Mac SE, if you will.
Pros and Cons
As always, though, there are two sides to the proverbial coin, and the iPad doesn't break that rule either. It does a lot of things well, and it does some things not-so-well.
Pros:
Apple Pencil support
Low price
Great display
Great battery life
iOS 11 is a treat on the iPad
Cons:
No 120Hz display
Only two speakers
No smart-connector
6th-Gen iPad (2018) FAQ
Does the iPad (2018) support Apple Pencil?
Yes, the 6th-gen iPad (2018) supports Apple Pencil.
What variants does the iPad (2018) come in?
The new iPad (2018) comes in the following variants:
Does the iPad (2018) have 4G?
The iPad (2018) comes in both a WiFi only variant, and a WiFi+4G variant.
Does the iPad (2018) have 120Hz display?
No, the iPad (2018) doesn't have a 120Hz display. Only the iPad Pro has a 120Hz display.
Can I use a keyboard with iPad (2018)?
Yes, you can easily connect Bluetooth keyboards with the iPad (2018).
6th-Gen iPad (2018) Review: If You're Looking for an iPad, Get This One
In conclusion, even though Apple is aiming at the education demographic with its new iPad, it is an incredible machine, and it's perfect at its price. Apple has played its hand really well, with an entry-level tablet in the new iPad, and a pro-level tablet in the expensive iPad Pro. After all, there are no other tablets out there, Android tablets are basically dead, Amazon Fire Tablets are just glorified Kindle's, and even convertibles from the likes of Microsoft are too pricey to actually compete against this 6th-gen iPad.
My point is, if you're a professional-user, someone like a 3D designer who needs the iPad for their designing and rendering needs, and basically all the heavy lifting, you should skip this one and get the iPad Pro for sure. However, if you're a typical user who has been looking for an iPad for everyday tasks, some of your heavy-lifting, and all of your fun, this 2018 iPad is perfect. It's affordable, it comes with Pencil support, and it won't let you down.
Buy the new 6th-gen iPad from Flipkart (starts at ₹28,000)
REVIEW OVERVIEW

Design and Build Quality

9

SUMMARY

The new 6th-gen iPad (2018) is a home-run from Apple. It's at a highly accessible price point, offers everything one would expect from a regular iPad, and Pencil support that one would only expect from an iPad Pro. At Rs. 28,000 the new iPad is perfect for almost everyone looking to buy a tablet.