So, Google just dropped a whole bunch of products at its "Made By Google" event in San Francisco, and now we know that Google is serious about hardware. To me, this keynote felt more about Google developing its own ecosystem rather than launching one extraordinary product. And you know what, I loved it. I am already neck-deep in Google's ecosystem when it comes to software, and it's finally great to see some premium hardware being launched, which can help people like me go completely Google.
But, for most of us, the event was mostly about the new Pixel smartphones, and I am happy to say that Google didn't disappoint. I am in love with the new Google Pixel 2 XL and am aching to get my hands on it. With its smartphones, Google also launched a partnership program with accessories manufacturers dubbed "Made For Google". It's really nice to see that Google is thinking about the accessories market, as this is where Apple products really shine. Hopefully, with this initiative in place, we will see more premium accessories for the new Pixel smartphones. In this article, we are going to focus on the same topic, as we bring you the 15 best Google Pixel 2 XL accessories you can buy:
Best Google Pixel 2 XL Accessories You Can Buy
Pixel 2 XL Cases, Skins, and Screen Protectors
One thing which most of the consumers including me do right after buying a new smartphone is to buy accessories to protect it. Although the accessories market for Pixel 2 XL is still in its nascent stage (seeing how it just launched), we have listed some great products for you.
1. Pixel 2 XL Fabric Case
I am loving the looks of the new Fabric Case lineup from Google. Apart from providing the needed protection, the cases add an extra bit of flair to the looks of the phone. The core of the case is made from a strong polycarbonate material which makes the case strong. The inside of the case is lined with a soft microfiber liner to protect your phone from scratches. The outer layer is sporting a polyester nylon knit fabric which not only provides extra grip but also helps in increasing the protection against drops. The case, on the whole, is hydrophobic as it has been coated with a Durable Water Resistant (DWR) material. This means that despite being made from fabric, you don't have to worry about ruining your case when it comes in contact with water. Lastly, the cases look so much more premium than your average cases. Right now they are available in 4 colours including Carbon, Cement, Midnight, and Coral.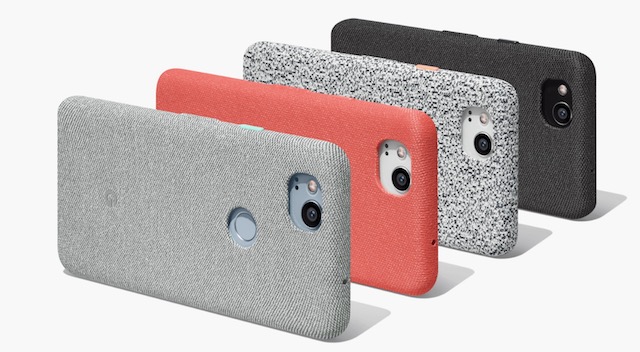 Buy From Google: ($40)
2. Google Pixel 2 XL Case: Spigen Neo Hybrid
Spigen is a well-known brand in the case making the world. The company makes some really premium and durable cases from a variety of smartphones. Although they sell a variety of cases, my favourite is the classic Neo Hybrid case. The two-part hybrid design allows the case to provide extra protection to your device while keeping the weight comparatively light. The two-part design contains a shock-absorbent layer along with a rigid bumper frame which will easily protect your devices against accidental drops and falls. The case is also pretty slim especially considering the kind of protection it brings to the table.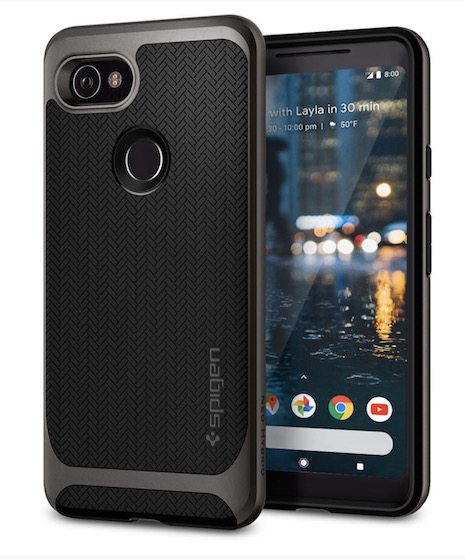 If you want more cases for the Pixel 2 XL, you can check out our detailed article on the same.
Buy From Spigen: (Coming soon)
3. ZAGG Glass Curve Screen Protector
The Pixel 2 XL sports a QHD P-OLED display which stretches almost to the edges of the smartphone. However, as with other smartphones, it's also the weakest component of the devices, and hence, you will need a screen protector to protect it. Currently, my favourite screen-protector for Pixel 2 XL is from a company called ZAGG. The screen protector is made from a tempered glass which is curved along the edges to cover the whole display of the device to give it an overall protection. The glass is strong enough to protect your device from scratches, scuffs, and cracks. It is also coated with an oleophobic material so that you don't have to worry about those pesky fingerprints. Yes, it's costly than your average screen protector, but the company also promises to replace the screen-protector for free of charge as long as you own your device.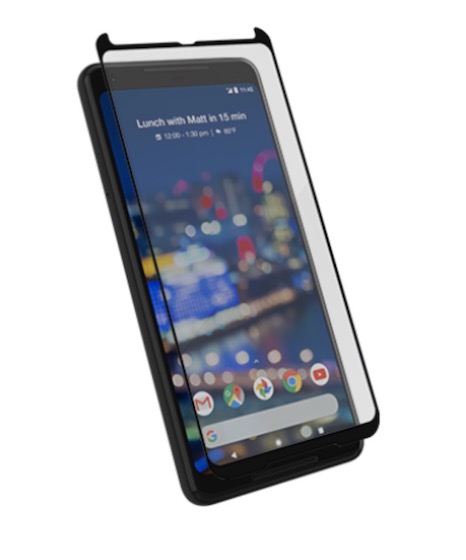 If you want more screen protectors for the Pixel 2 XL, check out our detailed article on the best Pixel 2 XL screen protectors.
Buy From ZAGG: ($49.99)
4. dbrand Skins For Pixel 2 XL
If you are not a fan of cases because they make your phone heavy, you should consider buying a skin for your new Pixel 2 XL as it won't add any noticeable bulk, and dbrand makes the best of them. Of course, the skins won't protect your devices in case of falls, but they sure do protect against everyday scratches, wear, and tear. But, for me using a skin is more about customising your device than protecting it. Any smartphone is launched with a few limited colour options, however, the skins allow us to change the device aesthetics to our likeness. I really love the bamboo skin from dbrand, but you can customise your device as you want to. There are more than 20 options to choose from and you can even mix and match the options to give your device a unique look.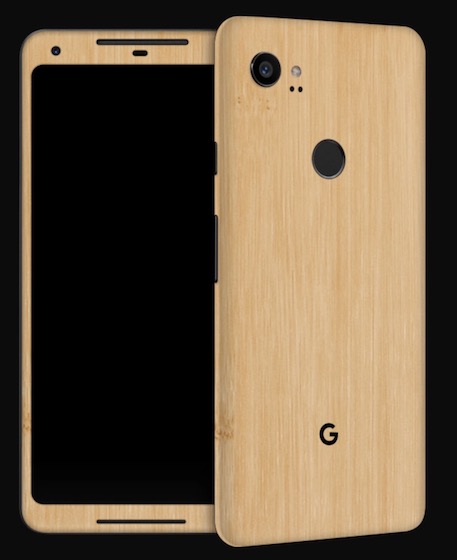 Buy From dbrand: (Starts at $9.99)
5. Moment Photo Case & Wide Lens Kit for Pixel 2 XL
This is a little different from your normal cases as apart from providing protection to your device, the case also allows you to connect the included wide-angle lens, allowing you to take even better pictures. The case is durable and provides extra grip with an included cut-out where you can attach a wrist strap. The case utilises the hard PC shell material for the outer casing and a microfibre material for the inner lining. The case comes in two different colours; Walnut and Black Canvas. However, you are not buying this product just as a case but because it also includes a wide lens which can be attached to the case. The wide lens doubles the field of view of your Pixel 2 XL camera allowing you to capture more area in the frame. This is best for taking those landscape shots as it will capture twice the area.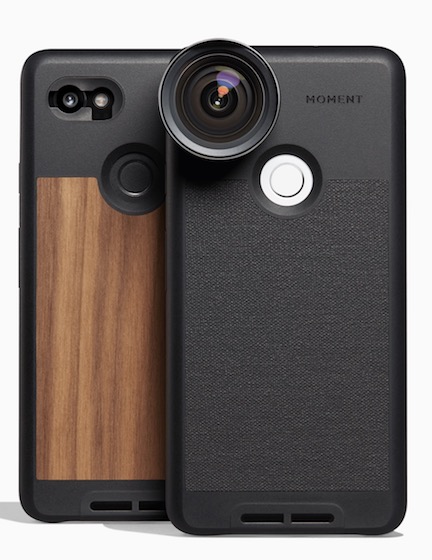 Buy From Google: ($29.99)
Pixel 2 XL Earbuds and Headphones
As you might know by now, sadly, the Pixel 2 XL has killed the headphone jack in favour of wireless and USB-C powered earphones. Thankfully, the phone ships with a USB-C to 3.5 mm headphone jack dongle, but, there are rumours that no headphones are included in the box. In any case, with the trend of dropping the headphone jack picking up speed, you should start thinking about going completely wireless. if you are, these earphones might be the best for your new Pixel 2 XL.
1. Google Pixel Buds
This was one of the surprise announcement at the Google's event as no leaks have suggested that this was coming. The Pixel Buds can become the best companion to your brand new Pixel phone as they have been designed especially for Pixel phones. First of all, the Pixel Buds instantly connect to your Pixel and you won't have to spend time in pairing it. Secondly, it comes with a built-in support for Google Assistant allowing you to use it without even taking your phone out of your pocket. The right Bud is touch sensitive which allows you to summon the Assistant, play and pause the music, and more. It comes with a 5 hr battery with a carrying case which stores 3 extra charges allowing you a full day of streaming audio.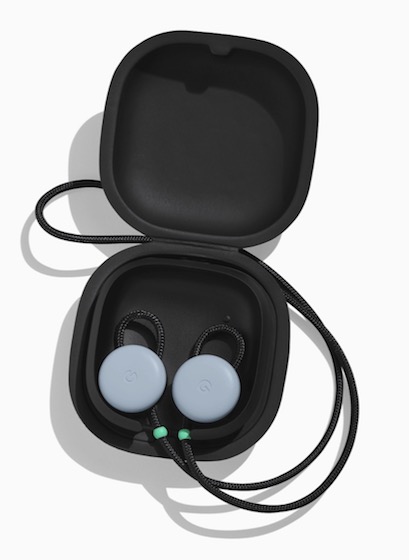 However, the most mind-blowing thing about the Pixel Buds is the support for instant language translation. What they showed the feature in the keynote, it felt something out of the future. If you didn't see the keynote, I highly recommend that you watch this part, as the demo showed how quickly instant translation worked. What's even more mind-boggling is that it supports 40 languages out of the box with more coming in future. If you are looking for some wireless action, the Pixel Buds are the best product you can buy for yourself.
Buy From Google: ($159)
2. Libratone Q Adapt Headphones
If you are a guy who prefers on Ear headphones over the in-ear style, Libratone Q Adapt headphones is just the right product for you. The product is a part of "Made For Google" program, so you can be sure that you are getting a premium product here. The headphone boasts of a 20-hour battery life, which is impressive, to say the least. It also comes with adjustable active noise cancellation technology allowing you to isolate yourself from the ambient noise and focus on your music. You can adjust the noise cancellation at 4 different levels allowing you to choose the amount of ambient noise you want to let in. The built-in microphone also allows you to easily carry out phone calls without the need of taking your phone out of the pocket. The headphones also provide high-quality audio experience.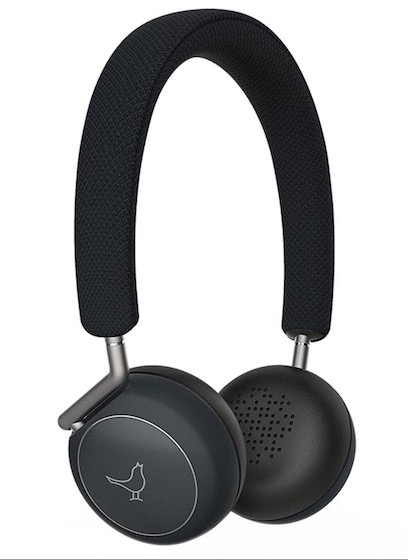 Buy From Amazon: ($249)
3. TaoTronics Bluetooth EarPhones
Although the above two options are great, they are also very costly. If you are someone who is looking for a cheap pair of wireless earphones, yet don't want to sacrifice too much on the quality, this offering from TaoTronics might just be the one for you. The earphones come with built-in ear-fins which will help keep them snuggly inside your ears. This along with the sweat-proof material used in its construction makes it the perfect workout headphones in its price range. Both the earbuds come with built-in magnets allowing you to attach them together when not in use, making it easy to carry them around your neck. The earphones also boast of 5 hours of continuous music playback with 175 hours of standby time. If you are looking for a cheap wireless earphone, look no further.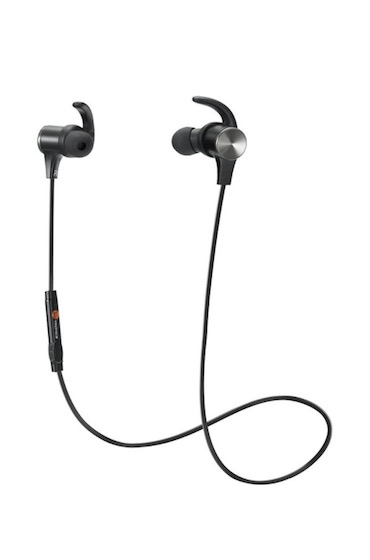 Buy From Amazon: ($25.99)
4. Sunwe Type C Earphones
Wireless earphones are the future, but what if you are not ready to switch just right now. Well, in that case, using a USB-C headphone might be the right thing to do. Although Google has announced some premium USB-C earphones under its "Made For Google" program, they are not released yet and hence, you will have to make do with what's available on the market right now. The type-C headphones from Sunwe can be an excellent choice for people looking for such headphones, as they are cheap and yet provide really good audio quality. It comes with a high-resolution Sony DAC chip that converts standard (16-bit) audio to a superior lossless (24 bit) audio to provide the best music listening experience possible at this price range. This headphone is a great value for money for people looking for a type-C wired headphone.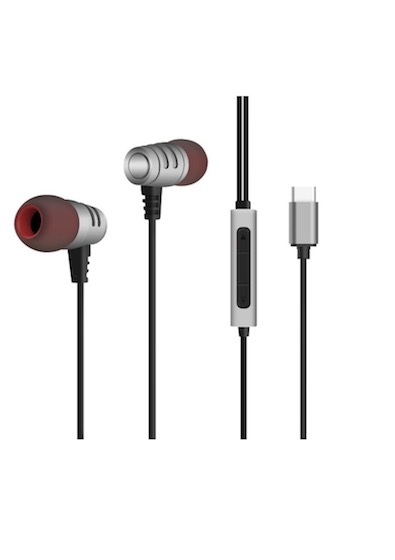 Buy From Amazon: ($21.99)
Pixel 2 XL Charging Docks And Power Banks
1. USB C Charging Dock From Encased
A charging dock comes in really handy if you don't want to deal with pesky wires every time you want to charge your device. You place a charging dock at a bedside table, and you are good to go. Whenever you want to charge your device, you can just plug it right into the dock and your phones start charging. Since the dock is already connected, you don't have to mess with the cables. The dock also comes in handy as you can use it as a permanent charging solution at home and keep the included charger in your travel bag to avoid forgetting it. If you are looking for such a dock, this one for Encased is one of the best that you can get. The dock is simple and looks clean. It also comes with a back support for your phone since it will be charged in a standing position. If you have never tried a charging dock before, I will recommend that you use one. It will make your life so much easier.
Buy From Amazon: ($22.04)
2. Anker 20000 mAh Portable Charger
Although Pixel 2 XL comes with a sizeable battery and should easily last you the whole day, you will need to carry a power bank if you are thinking of going on the road. In my opinion, Anker makes the best power banks (portable chargers) in the market. If you are looking for one, you shouldn't look anywhere else. The portable charger mentioned here has a 20,000 mAh capacity and comes in two colours, black and white. With this charger, you will be able to charge your mobile five times over, which is incredible. This one also supports fast charging standard and comes with a built-in safety system that prevents any damages to your smartphone. It's also really compact and lightweight, which makes it easy to carry.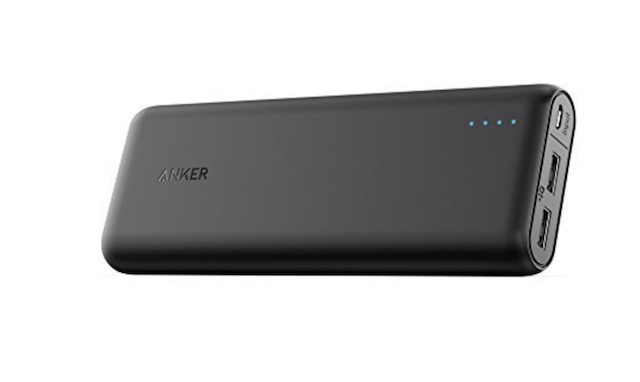 Buy From Amazon: ($39.99)
Pixel 2 XL Other Accessories
1. Daydream View (2017)
If you are even a little bit interested in virtual reality, you need to get your hands on the new Google Daydream View headset. Daydream View is Google's latest VR headset which is a real upgrade over the previous versions. Now, it gives you a larger field of view, allowing you to completely submerge yourself in the VR experience. The best part of the Daydream View is its pricing. At just $99, you are getting a full VR experience. What's better is that when you buy the Daydream View, you get $40 of top-rated VR games for free. One good thing that's coming with the Daydream VR this year is that now you can stream whatever you are doing on your VR headset to your TV. I believe, everyone should experience VR, and Daydream View is the cheapest and the best way to do that.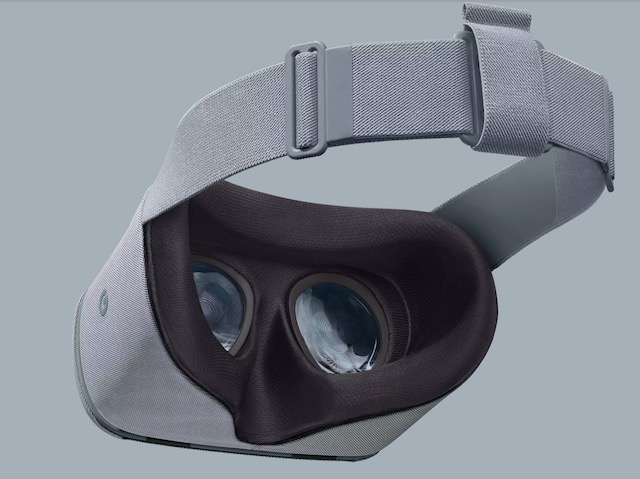 Buy From Google: ($99)
2. Maxboost Magnetic Car Mount
Today, our smartphones have become our primary navigation device. To use your device as a navigation device while you are driving your car, a car mount is a necessary requirement. Thankfully, they are pretty cheap. I really like the magnetic car mount from Maxboost as the product is small, cheap, and works as it should. The best part is that the mount gives you a freedom of 360-degree rotation of your phone. That means you can easily switch between landscape and portrait mode. It is also very easy to install. Just peel the adhesive back and stick it to any flat surface. The top layer contains four strong magnets which will keep your device in place. It makes for a perfect small car mount.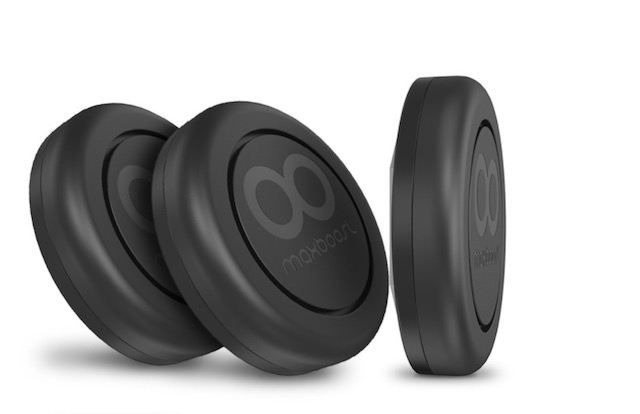 Buy from Amazon: ($7.99)
3. iTParts Braided Cable
Like it or not, when Google killed the headphone jack on the new Pixels, it forced many of us consumers to live a dongle life. A dongle which is pretty easy to lose and will cost you a hefty $20, if you buy it directly from Google. That's why you shouldn't buy it directly from Google, rather buy this product from iParts. The dongles come with a braided cable making it more resistant wear and tear. They are also pretty cheap and come in a pack of two allowing you to have a spare at any time.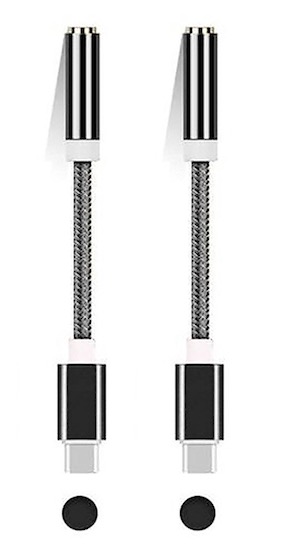 Buy from Amazon: ($9.95)
4. SanDisk Ultra 128GB Dual Drive USB Type-C
The last product on our list is for those users who are always running out of space on their smartphones. You can buy a Pixel 2 Xl with up to a 128 GB of storage, but if you are one of those few users who need even more storage than that, look no further than this 128 GB dual drive from SanDisk. The best part is that it comes with both USB type-C and type-A ports allowing you to easily transfer files from your computer to your device and vice-versa. Apart from 128 GB the device also comes in 16, 32, 64, and 256 GB storage options. So, there's one for everyone here.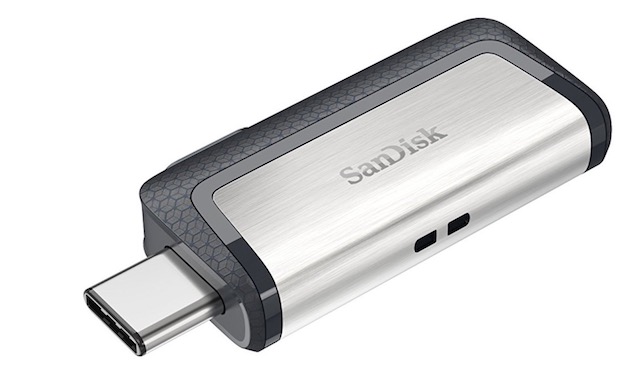 Buy from Amazon: ($41.99)
SEE ALSO: Google Pixel 2 FAQ: Everything You Need to Know
Best Google Pixel 2 XL Accessories
That concludes our list of 15 best Google Pixel 2 XL accessories. You can choose from a case, screen protector, headphones, power banks and much more. So, tell us, did you like our list? If you did, which one of the above-mentioned products are you thinking of buying? Let us know all your thoughts on the subject in the comments section below.
---
Load More