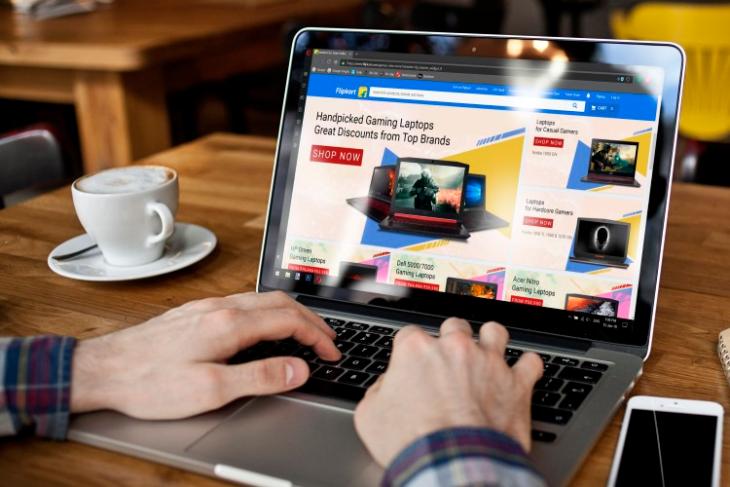 Flipkart has just announced a new weekly deal called Gamers Friday on its Gamers Den Store where the company is offering discounts on a number of gaming peripherals and more. The products range from gaming laptops, latest game titles, gaming consoles, and accessories, and will be on sale every Friday, Flipkart says.
While there are a plethora of gaming deals available on Flipkart's Gamers Den Store, we have listed out 8 of the best offers from this week's list below:
While Microsoft's Xbox One X is due for release next week, it will be available for a staggering price of Rs. 44,990.
In comparison, the Sony PS4 Pro 1TB is available for just Rs. 32,599 thanks to Flipkart's new gaming deals, offering a discount of 25% off on the original price of Rs. 43,494.
The new Xbox One X might be the world's most powerful gaming console, but Sony's PS4 Pro is not that far behind. In fact, when comparing the PS4 Pro with the Xbox One X, Sony's gaming console offers a better value for money. Regardless of packing weaker hardware, the PS4 Pro is able to deliver 4K gaming experience by taking advantage of checkerboard rendering. The PS4 Pro is powered by an AMD Polaris GPU clocked at 911 MHz speed, and packs an 8 GB GDDR5 memory.
MSI has always pushed the bar for offering great gaming laptops at affordable rates. The company recently made its way to the country, and thanks to Flipkart' gaming deals, a lot of their gaming laptops are available at lucrative prices.
One of the best deals on MSI notebooks is the GV62 7RE-2401IN gaming laptop. At just Rs. 84,990, you save up to Rs. 20,000 on your purchase of this absolute gaming beast. The laptop packs in the 7th-gen Core i7 processor coupled with 8 gigs of DDR4 RAM. It comes with the powerful Nvidia GeForce 1050ti for great gaming performance. On the storage front, you get 1TB HDD paired alongside a 128GB SSD.
If you're looking to game on a budget, the Dell 5577 is probably the best choice for you among Flipkart's deals. Available at just Rs. 59,990, you get a 7th-gen Intel Core i5 processor coupled with 8GB of DDR4 RAM.  apart from the Rs. 10,000 discount on the retail price, Flipkart is also offering an extra discount of Rs. 10,000 upon exchange of your old laptop.
It comes with a Nvidia GeForce GTX 1050 GPU which should be enough for playing games at medium/high settings at 60fps. The Dell 5577 features dual cooling fans with three exhausts that provide a great gaming experience.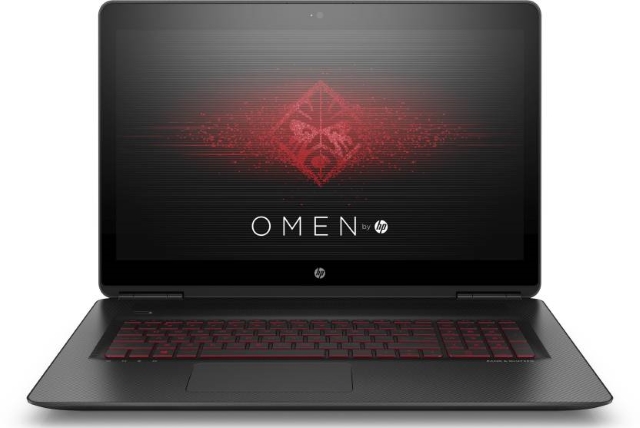 While the Dell 5577 should be the one for you if you're tight on your pockets, the HP Omen 17-w250TX is for those of you with deep pockets. Thanks to Flipkart's gaming deals, you get a discount of over Rs. 33,000, allowing you to purchase the gaming laptop at just Rs. 1,29,990.
Packing in a gorgeous 17.3inch display, the Omen has some of the best hardware under the hood. It features a 7th gen i7 processor coupled with 16GB DDR4 RAM. As for gaming, the laptop packs a humongous 8GB Nvidia GeForce GTX 1070 GPU, that should allow you to game at ultra settings even in the most demanding of titles.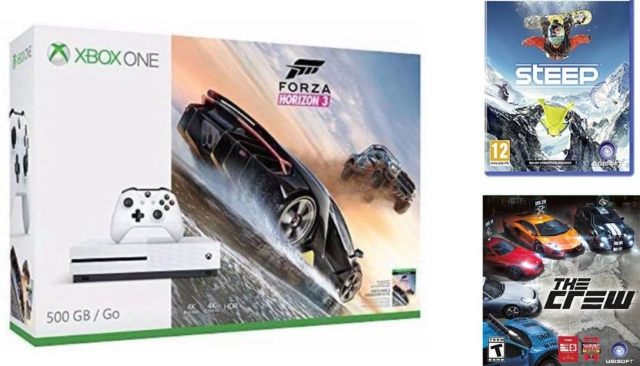 The Xbox One X is a beast of a console, but it is not for everyone. If you're still not ready to ride the 4K train just yet, Flipkart is offering great discounts on Xbox One S bundles. For a mere Rs. 26,990, you get a 500GB Xbox One S and you further get to choose from a set of bundles listed below:
Assassin's Creed Origins + The Crew + Steep
Forza Horizon 3 + The Crew + Steep
Shadow of War + The Crew + Steep
There's also a 1TB bundle that is available for Rs. 30,990 for the latter two game options. All in all, Flipkart is offering a hefty discount for its customers, and the Xbox One S in itself is a very capable gaming console that should last you easily for years to come.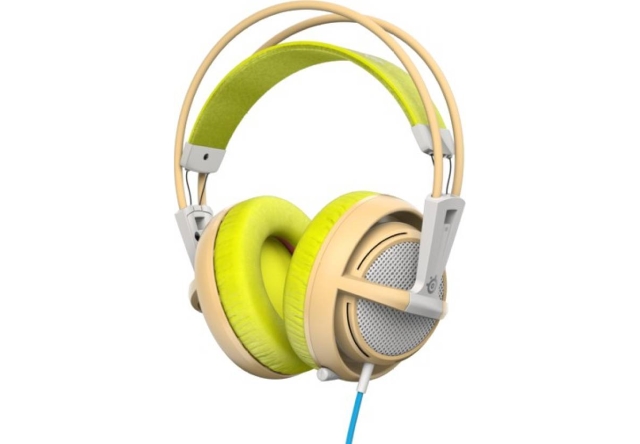 If you want the best gaming experience, you definitely need a good headset. While there are plenty of good options available on offer at Flipkart, the SteelSeries Arctis 3 Gaming Headset caught our eye first. Thanks to Flipkart's amazing gaming deals, you can get the Siberia 200 for just Rs. 2,599, saving up to Rs. 4,400 on the gaming headset.
The headset has a lightweight suspension construction and comes with 50mm driver units. Furthermore, there's also an integrated volume control located on the cord for easier management. Of course, if you have deeper pockets, we'd recommend getting the Razer Kraken Pro V2 for Rs. 5,999, or the SteelSeries Arctis 3, priced at Rs. 5,599 under this deal.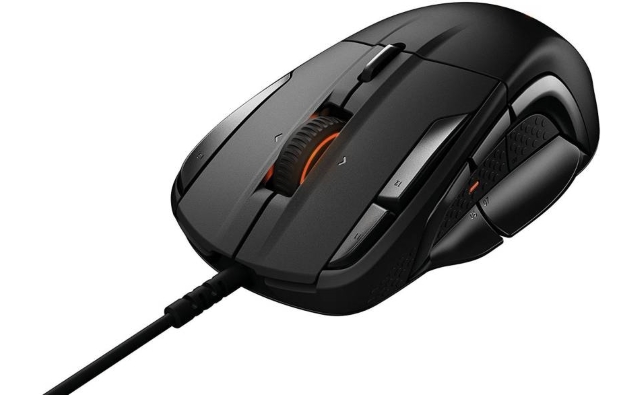 A good gaming mouse can make or break your PC gaming experience. It is what gives you a clear advantage over your enemies. Thanks to Flipkart's gaming deals, you can get one of the best gaming mice for a very cheap price. Yes, that's right. You can buy the SteelSeries Rival 500 for just Rs. 5,599, thus saving up to 44%.
The Rival 500 is the first 15 button MOBA/MMO mouse designed to function with the natural movements of your hand. The mouse lets you customize all the 15 buttons with macros and custom actions as well. Furthermore, it comes with the PixArt PMW3360 Optical Sensor that goes up to 16,000 CPI.
Many people don't really think a monitor might make a difference in gaming, but that is where they are wrong. A gaming monitor can make or break your experience. While dedicated gaming monitors often come with a hefty price tag, you can pick up the MSI Optix G24C 24-inch gaming monitor for merely Rs. 24,000, thanks to Flipkart's lucrative gaming deals.
Equipped with a 144Hz refresh rate with AMD FreeSync and 1ms response time VA panel, the Optix G24C is one of the best monitors out there. What's more is that the monitor is curved as well, offering an immersive experience.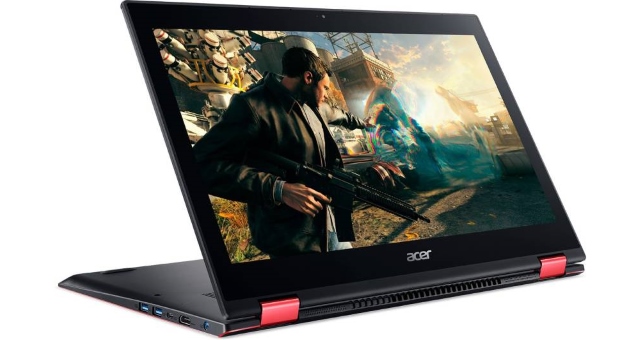 When you simply look at the Acer Nitro 5 Spin's spec sheet, its price is a little hard to justify, since the aforementioned Dell 5577 proves to be a better choice. But it is when you consider the absolutely beautiful touchscreen that resides on a 360-degree rotatable panel that you understand that the laptop is a pure steal at its price tag. Available at just Rs. 69,990, Flipkart is offering a discount of Rs. 10,000 on the 2-in-1 gaming laptop.
Packing in an 8th gen i5 processor coupled with 8GB DDR4 RAM, the laptop also has the Nvidia 1050 for decent gaming performance. The company also claims that the laptop should offer a battery backup of up to 10 hours, making gaming downtime a thing of the past.
SEE ALSO: Flipkart's Apple Week: Here Are All the Deals on All iPhones, Macbook, iPads and Apple Watch
Save Big on Gaming Hardware and Accessories with Flipkart
Thanks to Flipkart's Gamers Den, you can now avail amazing deals on all gaming equipment and more. The e-commerce giant has offers ranging on almost everything that's concerned with gaming. While we've listed out some of the best deals in our opinion, make sure to check out Flipkart's own page for the entire list of offers on store. Also, make sure to comment below and let us know which products will you be getting for yourself.